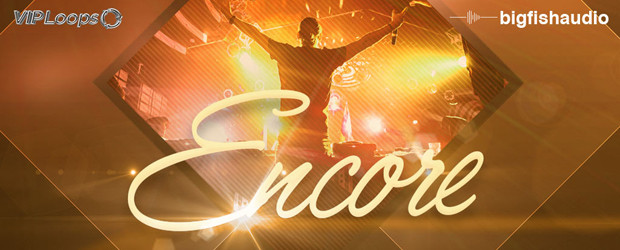 50 Construction Kits of House, Big Room, EDM and Trap
Encore: House - Big Room - EDM - Trap/EDM includes massive amounts of radio-ready drum loops and music stems in the styles of Skrillex, David Guetta, Diplo, Major Lazer, Deadmou5, GTA, DJ Snake and more! Each Kit includes all drum one-shots and drum track stems alongside each element of the song split into its own file and cut perfectly to bar-lines.
In addition to the regular loop content, each kit includes a folder of MIDI files for full flexibility and control over the melodic content of the track using your own virtual instruments. Each audio file has been expertly cut and edited to loop perfectly and has been recoded in the highest quality 24-bit rate to ensure absolutely top quality end results.
Details
Multi-Format Version
Apple Loops: 4.53 GB Total Content | 1,309 Apple Loop Files | 464 MIDI Files

Acidized WAV: 4.6 GB Total Content | 1,309 Acidized WAV Files | 464 MIDI Files |

REX: 2.74 GB Total Content | 1,081 REX Files |
KLI 3.0 Series Version
4.75 GB of content | 1,007 Total Kontakt Patches | 50 Kit Combo Patches | 50 Kit Combo MASTER Patches | 57 Drum Kits Patches | 21 Single Instrument Patches | 828 Sliced Loop Patches | 1 Kit Demo Patch |
The KLI 3.0 Series allows you to quickly arrange and mix tracks in our Kit Combo Patches and make completely original drum tracks using our custom drum patches that include both multi-track drum loops and one-shot samples.
Kontakt 5.5.1 is required to use the Kontakt 5 instrument patches in the KLI version of this product. This product does not work with the free Kontakt Player.
This Multi Format Library (included formats listed on top) does not include any playback software for your computer. A compatible software is required to load and play the sounds of this product.
Important: "Full Kontakt" - Format can NOT be used by the free Kontakt Player!
You need to own a registered full version of Kontakt (e.g. included in Komplete or Komplete Ultimate packs!)
Product activation:
An internet connection is required to authorize / activate the product.