Charge your sound to max
Do your tracks sound dull or tired? They need energy. They need to get charged. FireCharger can get your mix or instrument recording to the next level touching just a few knobs (or just one in most cases). FireCharger is a universal processor with an intelligent algorithm for spectral charging and instant bettering the sound, including emulation of an analogue tape and advanced exciters.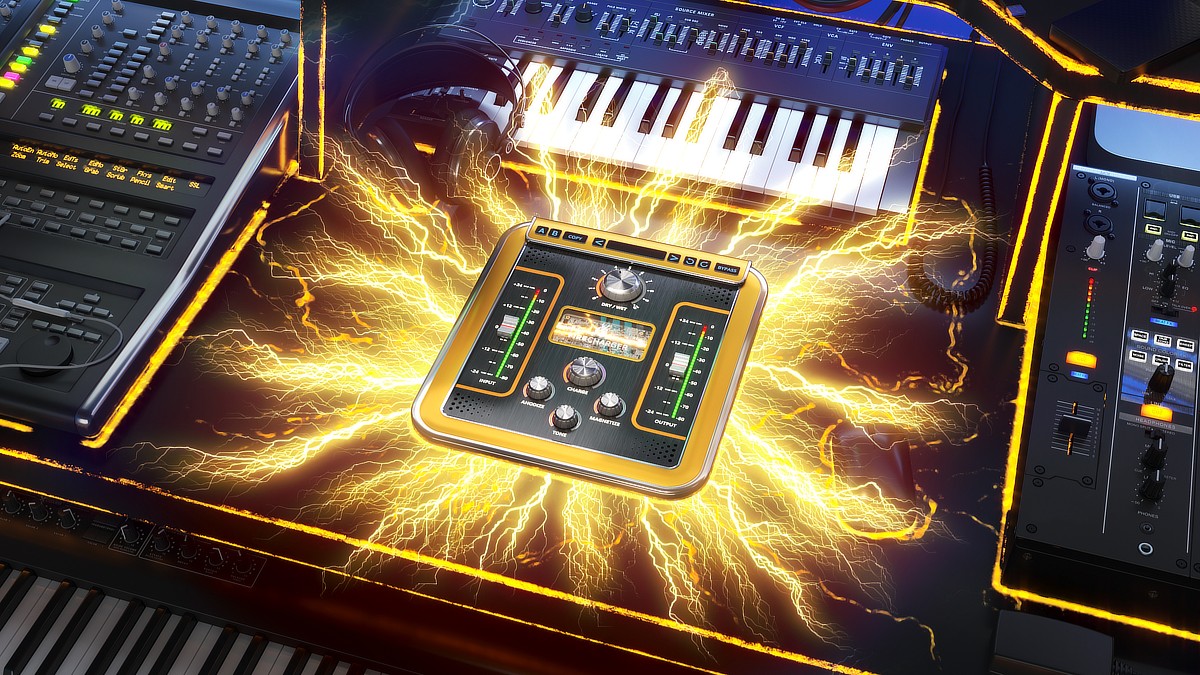 Features
Intelligent analysis: FireCharger is based on the intelligent spectral dynamic processing. It analyses your audio material and gets it as close as possible to what our sound engineers consider ideal. The result is richer and more balanced sound of any track.

Fast and simple: There are not too many processors with such function and there is definitely none with such simplicity of use. In most cases, you can just load a FireCharger preset and simply dial the Dry/Wet knob to decide how radical the change of your sound will be.

Anodize: Anodize sets the amount of energy your tracks will temporarily gain using the charger when they need it. Be careful with that so that your tracks wouldn't burn.

Magnetize: Aside from spectral dynamics, your tracks can get extra charge by deploying the Magnetize parameter. This feature controls the advanced vintage tube tape-machine saturation simulation which can give your sound some additional warmth and live feel.

Brighten up your tone: To make your tracks shine, UnitedPlugins added a special sophisticated height dynamic exciter. The Tone control helps the higher frequencies to get well pronounced and make your tracks brighter.

Use all the time: FireCharger can be used as a mastering plugin (at the end of the plugin chain) as well as to improve single tracks. It will add body and brightness to acoustic guitars and vocals, improve your drums and bass guitar tracks and charge electric guitar performance. Try it on everything!

Hassle-free software protection: No iLok, no dongle nor internet access is required for activation. UnitedPlugins software uses licence files to activate your software. You can freely use the purchased software on all your computers as long as you are the user.

Realistic 3D yet flexible GUI: Photorealistic graphic user interface of the plugin gives you the feeling you are touching the real hardware. But it easily adapts to your needs. You can always drag the arrow in the bottom right corner to change its size - make it smaller to save the valuable screen space, or enlarge it to make it easier to use.

64-bit audio quality at ANY sampling rate: The plugin provides the maximum audio quality you can get. It uses internal 64-bit audio processing and can handle any sampling rate. 192 kHz or even higher.

Smart bypass: The intelligent way the plugins manage bypassing ensures that you don't get any click or harmful noises when automating the parameter. It also compensates for latency ensuring that the bypass states are perfectly in sync with each other.
Windows
Intel/AMD processor with SSE2 support
Microsoft Windows 8/10
VST / VST3 / AAX compatible host software (32 or 64 bit)
Mac OSX
Intel/AMD processor with SSE2 support
macOS 10.10 or newer
VST / VST3 / AU / AAX compatible host software (64 bit)
Product activation:
An internet connection is required to authorize / activate the product.