Fart Sound Effects Library for Kontakt
Flatulus is the industry standard in gaseous sound design and odoriferous instrumentation. This explosive library will rip through your tracks, with percussive sound effects and potent atmospheres. Each sonic specimen is 100% authentic and all-natural, with each release expertly captured in perfect detail, according to the highest quality and purity standards.
That's right, Soundiron dealt it AND the ysmelled it, so you don't have to! Their seasoned team of engineers and producers each contributed mightily to this collection of 200 high-fidelity expulsions, providing you a wide variety of unique styles, tones, dynamics and resonance profiles to choose from for all of your game, film, television and post-production needs. Have you dreamed of playing hundreds of farts as individual chromatic musical instruments? Of course you have and now you can!! Have a little ditty jingling in your head right now? Well, now imagine it played by farts. Picture it now ladies and gentlemen: the future is now, friends, and the power is yours. In this high-octane musical thunder dome.
You'll also find over 100 creatively sound-designed pulses, beefy cinematic effects, organic synth pads and effluent ambiences that give you the horsepower to create all kinds of noxiously-melodic concoctions. Flatulus is the granddaddy of all fart libraries. Accept no imitations! This one's a boomer! All the rest are just squeakers.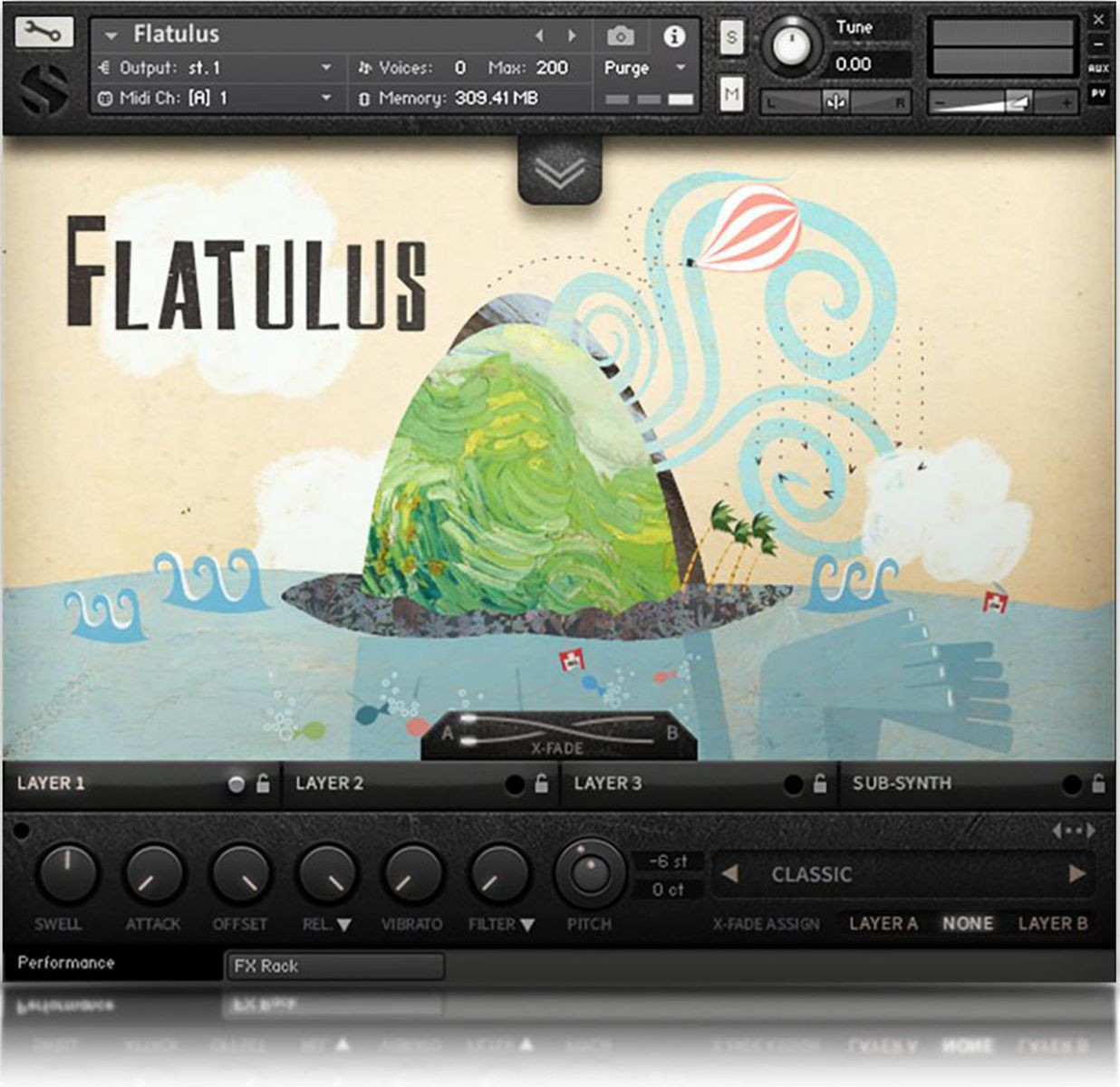 Contents
The Kontakt interface includes a suite of automation-ready sound-shaping controls to give you total creative flexibility. You have control over swell, attack, release, offset, vibrato, filter, pitch (coarse & fine), articulation switching, cross-fading and layering, and so much more. We've also included 20 unique sound-designed custom FX presets to give you lots of creative options.
This library comes with an adaptable LFO system, with selectable LFO shape, modulation target parameter, speed, intensity, tempo-syncing and fade-in time. You can also apply your choice of 12 lowpass, high-pass and FX filters, with assignable modulation targets such as velocity, modwheel, expression, after-touch, key position and step-sequencer table control. Our customizable arpeggiator offers a velocity table and control over arp direction, timing, swing, randomization and duration. We've included a key and scale lock system to constrain your notes to common scales and keys for easy melodic composition and live performance.
The interface is rounded-out by our modular FX rack panel, with 18 different DSP effect modules that you can assign in any of 10 available slots, in any order that you wish. You'll find classic phaser, flanger, delay, distortion, amp and cab simulators, compressors, EQ, rotator and so much more. The Reverb effect includes our favorite convolution reverb impulse responses, including 99 different rooms, halls, chambers and outdoor environments, plus another 40 custom FX impulses to radically transform the sound and open up whole new worlds of musical possibility. We've added a great bank of FX rack chain factory presets to get you started!
200 fart sound effects
20 custom FX presets
Cinematic effects, pads, and drones created from the source content
Flexible and intuitive multi-layer user interface controls, with LFO, filter, glide, and arpeggiator.
Full FX rack with convolution reverb with custom rooms, halls, chambers & FX environments
This library is designed for the full retail version of Native Instruments Kontakt 5.5 or later.
Using this library requires a full version of Native Instruments' "Kontakt"!
Please notice: This library can not be played with the free "Kontakt Player"! To use this "Open Kontakt" format, you need a full version of "Kontakt", which is included in products such as Komplete or Komplete Ultimate.
Please check the product description for the required Kontakt version.
The following list shows, whether the respective Kontakt version is compatible with your operating system:
Mac
Kontakt 4:
OS X 10.6 & 10.7 = until 4.2.4
OS X 10.8 and higher = no longer supported
Kontakt 5:
OS X 10.6 = until 5.0.3
OS X 10.7 = until 5.3.1
OS X 10.8 = 5.0.3 - 5.5.1
OS X 10.9 = 5.3.0 - 5.6.6
OS X 10.10 = 5.3.0 - 5.7.3
OS X 10.11 = 5.5.1 - latest
Mac OS 10.12 = 5.6.1 - latest
Mac OS 10.13 = latest
Mac OS 10.14 = latest
Mac OS 10.15 = latest
Kontakt 6:
Mac OS 10.12 - 10.15 (latest update)
Windows
Kontakt 4:
XP = until 4.2.4
Vista = until 4.2.4
Windows 7 = until 4.2.4
Windows 8 & 10 = no longer supported
Kontakt 5:
XP = until 5.2.0
Vista = until 5.2.0
Windows 7 = latest
Windows 8 & 10 = latest
Kontakt 6:
Windows 7, Windows 8, or Windows 10 (latest Service Pack)
FOR ALL SYSTEMS:
1GB free disk space

Additional hard drive space according to the library's size
SUPPORTED INTERFACES
Stand-Alone | VST | Audio Units | ASIO | CoreAudio | WASAPI | AAX Native (Pro Tools 10 or higher)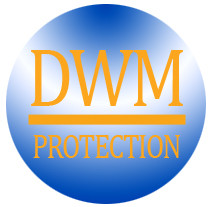 For your own protection this library is provided as individual personalized files including a
Digital Water Mark - DWM!