Following the success of 'Funk Guitar' Zero-G proudly present 'Funk Bass'. Not only is this huge collection of loops instantly usable for the latest styles of Rap, Jazz, Soul, Dub, Garage, Techno and Indie, but it is also a unique reference of classic Bass sounds from Motown to Meltdown. The loops feature Classic Bass sounds using THE classic basses and THE classic FX from every era. The emphasis is on versatility and flexibility because Bass is such a fundamental element. Every rhythm loop is an original recording and there are timbres and styles that you know and love plus plenty of surprises!
A word from the producer/performer (Vlad Naslas)...
First of all, thanks to everyone who bought Funk Guitar and made it a legend in it's own lunchtime. The great response has inspired me to release it's long lost twin that was unfortunately separated at birth. The aim has been the same, to authentically cover a wide variety of sounds in an inspiring and usable form. This is obviously much more difficult with bass, however, so I tried to structure it with maximum flexibility in mind which should give plenty of scope for creating your own bass lines and even complete song structures. As with Funk Guitar I have gone for feel rather than scientific precision and used my instinct when deciding what to leave in or out - that's my excuse anyway. To have tried to cover every permutation in every sound would have taken years and led to terminal boredom and madness!
I have again concentrated on warm, open, toneful 70's sounds using classic vintage basses, amps, fx and mics. The majority of samples were recorded with the PAST eq + Mic Amp (by-passing the mixing desk) and vintage Neve compressors - a marriage made in heaven! There are of course some completely new sounds - well almost. These include the very tasty "Meatball", which takes classic analogue FX technology to dizzy new lows. (I must point out that "Meatball" is just a name and does not imply any disrespect to animals, which have every right to a happy life.)
This has been a massive project and I have many people to thank for their help and support including Alex, Ash, Dan, Ed, Fred (I'll miss you), Gordana, Hamish, Jason, Jim, Julie, Mark, Martin, Matt, Nick, Rikki, Steve, Tony, Trevor (please, please, please let me have that bass!), and last but not least Willi.
I owe a huge debt of gratitude to the many great bass players and innovators (not all sadly still with us) that have inspired me and been part of my life for so many years; Larry Graham, Jaco, James Jamerson, Robert Popwell, Stanley Clarke, Francis Rocco Prestia, Bootsy, Byron Miller and many more too numerous to mention - I love you all. I would also like to take this opportunity to pay tribute to Leo Fender for creating two timeless masterpieces - the Jazz and P. Basses - which have helped to shape music as we know it and remain unsurpassed to this day.
Finally, despite some dark moments, this has been a labour of love and I hope this will come across in your music." - VLAD NASLAS
This Multi Format Library (included formats listed in product description) does not include any playback software. A suitable software is required to load and play the sounds included with this product.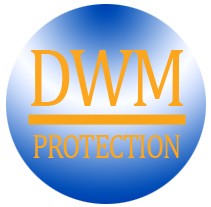 For your own protection this library is provided as individual personalized files including a
Digital Water Mark - DWM!