The Best Service Gift Voucher, the easy way to gift musical pleasure!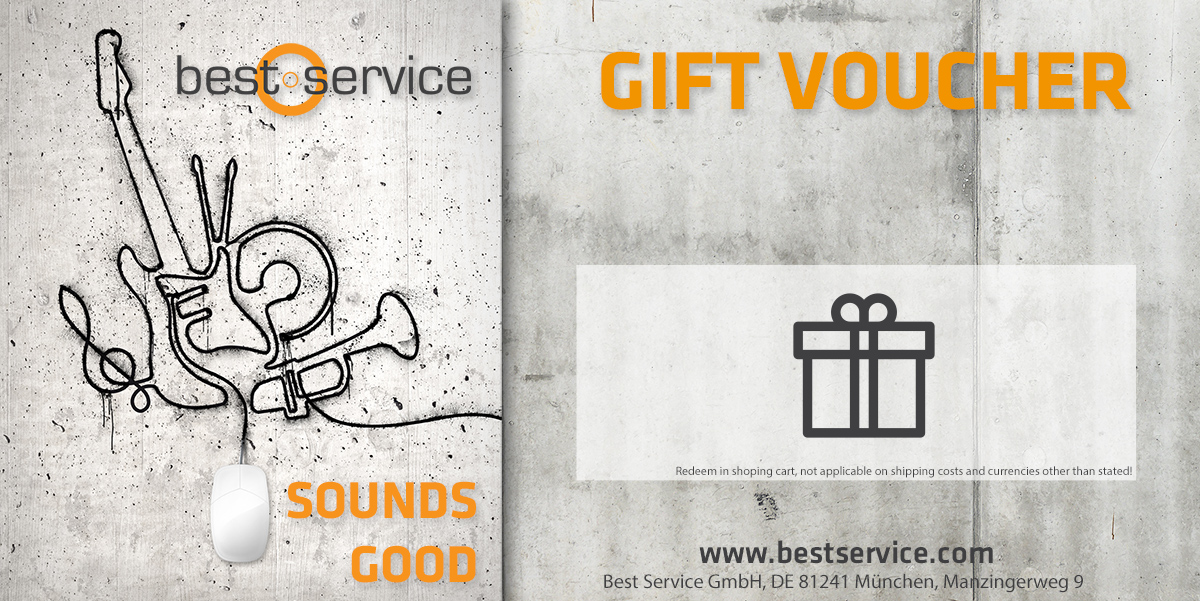 Make your friends and beloved ones happy and order a Best Service Gift Voucher for them right now.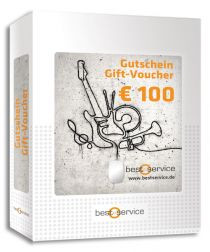 The Gift Voucher will be sent to you as a printable digital Gift Certificate or as Best Service product box.
The voucher may be used to purchase any product on www.bestservice.com
(except the purchase of another voucher)
The voucher can only be redeemed in the currency stated on the voucher itself.
Only one voucher can be redeemed per order.
If the order value is less than the value of the voucher, the remaining balance will be credited to the buyer's account in BestCoin
The voucher is not redeemable in combination with other promo codes!
The voucher is valid for 3 years,
Vouchers in € and £ include German VAT. Vouchers in $ do not include German VAT and are perfect for purchases from outside the European Union. When purchasing € or £ vouchers at net prices from outside the European Union, only the net value of the voucher can be redeemed.