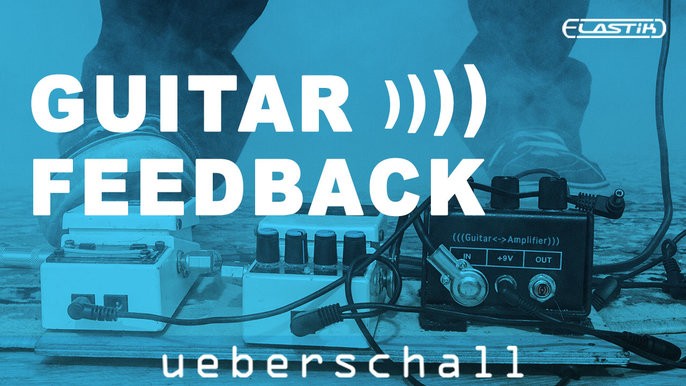 Guitar Feedback brings Art from the Noise
With the right guitar, the right amp and at the right volume (loud), the right guitar player can conjure something magical from what can be uncontrollable noise. Guitar Feedback does just that and explores the huge range of sonic possibilities the interaction between an electric guitar and a loud amp can bring.
((( Guitar <-> Amplifier )))
The library includes over 900 MB of samples and nearly 140 individual loops organized into themed categories based upon the style of performance and original tempo. Performance categories include single note runs, chord sequences, slide chords and single note runs, e-bow sequences, wah-wah, harmonized parts all, of course, featuring beautifully (and sometimes barely) controlled feedback. All the audio is presented at 24-bit, 44.1kHz resolution and loops are up to 16 bars or 48 seconds in length.
Suits Musical Use And Sound Design Application
With all loops recorded to a fixed tempo, the sounds can be set into a rhythmic bed or used in isolation. Whether it's for an experimental musical project or to add a little sonic edge to some sound design, these loops gives you full control by adding a touch of the uncontrollable to your sonic arsenal. Film scoring, web apps, jingles or music production, the library always gives authentic results. Guitar Feedback makes noise into a pure art form.
Elastik Features
Ueberschall's Elastik Loop Player allows matching the loops of Guitar Feedback in speed and pitch to match your song projects. The intuitive browser commonly manages all Elastik libraries for immediate access to all loops. This way, not only loops of a single library can be combined freely but all installed Elastik libraries can be mixed and matched. Elastik is the ideal tool for loop-based productions.
Free ELASTIK 3.5 Player is included in this product.
Interfaces:
macOS: 64 bit, VST 2/3, Audio Units, AAX, Stand-Alone
Win: 32/64 bit, VST 2/3, AAX, Stand-Alone
System requirements (minimum):
macOS 10.12 (Sierra) or higher
Windows 8 or higher
All information is subject to change. The system requirements can change at any time due to the fact that software products are continuously evolving. If in doubt please consult the software manufacturers website for details or write an email to support@bestservice.de before purchasing.
Product activation:
An internet connection is required to authorize / activate the product.