"Hip-Hop & RnB Producer Pack 2" is the ultimate tool for urban productions of all types. This gigantic sound library has the substance to produce sounds like Timbaland, Dr. Dre, Kanye West, Will.i.am, Danjahandz, J.D., Akon, Swiss Beats, Polow Da Dawn, Dj Premier, Alchemist, Eminem, Darkchild & The Neptunes. This rich collection contains 5000 loops and samples (Wav), and is characterized by its diversity and its usability. The groovy beats, hot rhythms and powerful, characteristic samples will make every production suite burn hot like fire! The library covers all stylistic directions of urban music - from hip-hop, rnb, modern urban and dirty south to gangsta rap, jazz rap and old school. The sound of this exceptional library is outstanding and has a warm and fine sounding character. The many loops and samples offer an endless combination of possibilities to create unique and individual grooves and beats.
On this inspirational journey you will constantly find new innovative sounds.

"Hip-Hop & RnB Producer Pack 2" is a fusion of all elements needed to belong to the top notch of the hottest artists and producers!

FORMAT:

CONTENT:
2.5 GB DVD (24Bit)
5000 Loops & Samples
3500 Wav Samples
1500 Acidized Wav Loops
LOOPS:
Drum Loops [1], Drum Loops [2], Grooves [1], Grooves [2], Acoustic Drum,Retro Drums, Combination, Percussion, Kickdrum, Clap [1], Clap [2], Snaredrum [1], Snaredrum [2], Hihat, Shaker, Futuristic, Music Loops,Synth, Arpeggio, Orchestral, Ensemble, Grand Piano, Pianos, Keyboard,Guitars, Pad, Bass, Bass Guitar, Modern Vocals, Special,Vocals,Glitch Vocals [1], Glitch Vocals [2] and Vinyl Sounds
SAMPLES:
200 Kickdrums, 200 Claps, 200 Snaredrums, 300 Percussion, 100 Hihats, 100 Shakers, 200 Groove Elements, 1000 Chords, 300 Vocals, 300 Futuristic Sounds, 100 Retro Drum Sounds, 100 Multi Sounds, 100 FX-Sounds and more!



This Multi Format Library (included formats listed in product description) does not include any playback software. A suitable software is required to load and play the sounds included with this product.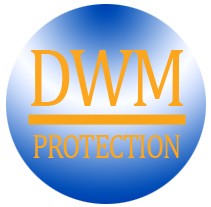 For your own protection this library is provided as individual personalized files including a
Digital Water Mark - DWM!