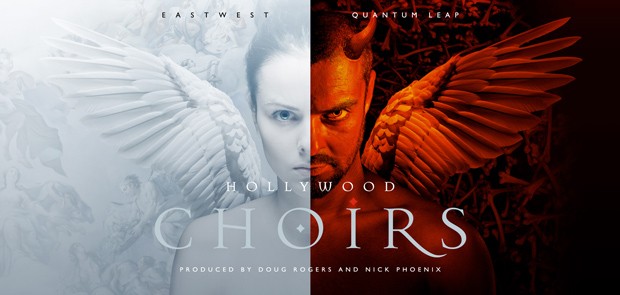 Powerful Blockbuster Choir
HOLLYWOOD CHOIRS - produced by Doug Rogers and Nick Phoenix, features a blockbuster female and male choir with unprecedented dynamics that will instantly transform your next project into a cinematic masterpiece.
PLAY version 6 included!
Library/download size ~58 GB
The WordBuilder
WordBuilder allows the composer to type in any word or phrase and have it sung by the choir. 26 additional phonemes were recorded for Hollywood Choirs compared to it's predecessor Symphonic Choirs resulting in shocking realism and support for more languages. For convenience you can now sync WordBuilder to your DAW so it follows the track. The new group Instrument loading avoids having to load up to 13 Instruments, and there are many more incredible under the hood improvements resulting is an easier to use superior tool.
100 new editable pre-built WordBuilder phrases in English, German, and Latin are included, created by the producers that are exclusive to this product, that can be effortlessly dropped into your mix or used as a starting point to create your own custom phrases.
The Diamond Edition includes a 13 microphone user-controllable setup (including a Neumann Dummy Head) designed for surround sound and virtual reality. It delivers that powerful, blockbuster sound that all film, TV, and game composers are seeking and opens up new 3D soundscapes that will help create incredible and emotional journeys for your audiences for many years to come.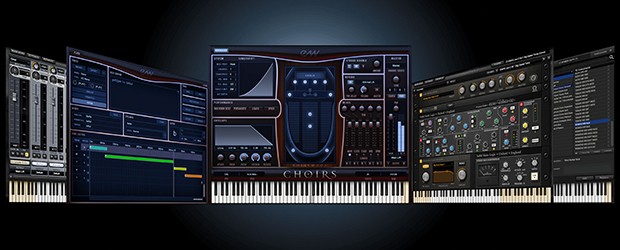 Doug Rogers
"This is the third choir EastWest/Quantum Leap has recorded," says EastWest producer Doug Rogers, "we learnt a lot from the previous productions and Hollywood Choirs is the culmination of that experience. In particular, the choirs' ability to sing any word or phrase has been significantly improved resulting in much more realism; and there are many more sound options to enable the user to sculpt the sound to their requirements."
Nick Phoenix
"In the past 12 years, there have been many attempts by others to improve on what EastWest/Quantum Leap achieved with Symphonic Choirs," says EastWest producer Nick Phoenix, "Small improvements were made to various aspects of choir sampling, but the emphasis has been on pre-recorded and severely limited phrases. If composers are not tired of hearing the same faux Latin phrases repeated over and over, those listening certainly are. No single choir virtual instrument has managed to deliver a fluid, intuitive and great sounding choir that was capable of singing any words in any language, soft or loud ... until now."
The Differences Between the Diamond, Gold and Gold X Editions:
Diamond Edition of Hollywood Choirs contains approximately 59 GB of 24-bit 44.1k samples, featuring 5 Microphone Mixes: Main, Close, Stage, Mid, and Surround.

Gold Edition of Hollywood Choirs contains 8 GB of 16-bit, 44.1 kHz samples, featuring the Main Microphone Mix.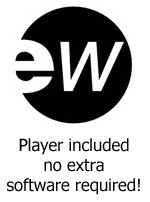 This library includes "PLAY 6" as a Sample-Player
Minimum Requirements for Mac
Intel Core 2 Duo Processor 2.7GHz or higher
8GB RAM
Mac OSX 10.7 or later
7200 RPM or faster (non energy saving) hard drive for sample streaming
Recommended Mac System
Mac Pro Late 2013 edition (current model with round enclosure) or above
16GB RAM or more
Mac OSX 10.7 or later
SSD (Solid State Drive) for sample streaming
Minimum Requirements for PC
Intel Core 2 Duo, or AMD Dual Core 2.7GHz or higher
8GB RAM
Windows 7 or later
Sound card with ASIO drivers
7200 RPM or faster (non energy saving) hard drive for sample streaming
Recommended PC System
Intel Xeon E5 (or equivalent) running at a minimum of 2.7 GHz (or above)
16GB RAM or more
64-bit Windows/Host Sequencer
Sound card with ASIO drivers
SSD (Solid State Drive) for sample streaming
All Systems
Free iLok account required at www.ilok.com
Free soundsonline.com account is required for retrieving and managing iLok licenses
internet connection required for product download & activation
Hard disk space for libray content



This product requires an activation!
You can either "soft" activate on your computer without addditional hardware or transfer the license to an iLok USB dongle which has to be purchased separately. The iLok dongle can be used to run the protected software on different computers. Your licenses can be easily manged using the iLok Licence Manager. To protect your investment against theft or loss we recommend the iLok Zero Downtime protection with TLC.
An internet connection on any computer and a free user-accout at www.ilok.com is required to authorize the product.
Please check with the software manufacturer which iLok version is required at least if you want to use a hardware iLok!