Extremely powerful high-end Synthesizer Workstation
This workstation is one of the most versatile and mighty synthesizers ever. Icarus2 offers 54 different synthesis methods and provides a gigantic sonic range. The audio engine is not only able to create all classic synthesizer sounds. It can produce a vast range of fresh sounds, which are impossible with other products. The innovative '3D wavetable synthesis', which is exclusive to Icarus, creates a new dimension of sounds with dynamic expression and acoustic movement. Besides that many other unique synthesis-methods are available that can be combined freely.
Icarus comes with the largest collection of filters available within a synthesizer. The audio-engine offers many powerful features like a drum-sequencer, a built-in vocoder, re-synthesis, a glitch-sequencer, the most advanced wavetable-editor available, an extremely mighty oscillator section, MSEGs, and more!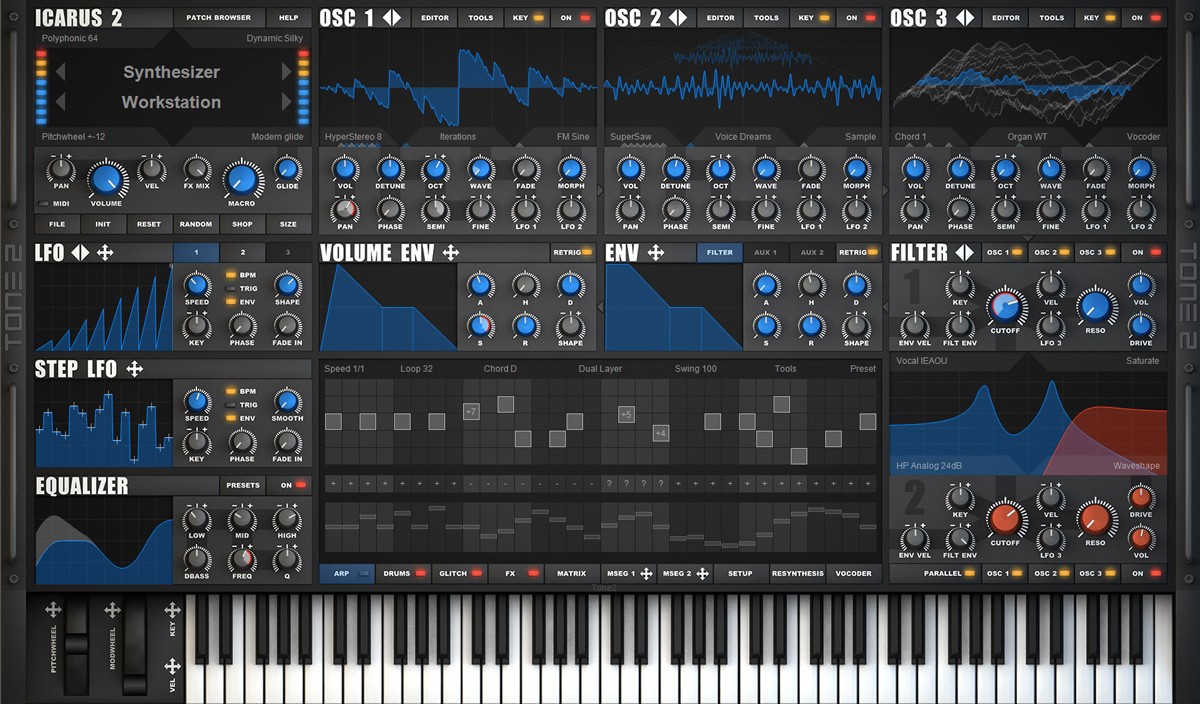 However, the synth still remains very easy to use. A comfortable interface with drag & drop support gives you instant help, visual feedback and immediate acoustic results. The award-winning audio engine offers high-end sound quality and extreme flexibility with low demands on your CPU.
Icarus2 ships with an inspiring collection of 1600 production-ready sounds created by professional designers. A smart patch browser allows you to find the right sound rapidly.
Icarus2 Overview
Icarus2 is a powerful synthesizer-workstation
Icarus2 is also the most advanced wavetable-synthesizer on the market, but not limited to wavetable-synthesis
The audio-engine can do 54 different synthesis modes and is able to produce all important synthesizer sounds
The 3D-wavetable-synthesis allows a new dimension of dynamic expression
High-end sound-quality with low CPU-requirement
Easy-to-use interface with animated displays and context-sensitive help
Huge sonic range
Over 1600 presets by professional designers
GUI with 12 sizes, 3 zoom-levels and 26 color-schemes
Drag & drop modulation
Drum-sequencer with 100 drum-patterns
Powerful arpeggiator with autochord-support, shuffle and swing
3 x 53 effects, vocoder
Glitch-sequencer
10x stereo hypersaw, unison, stacks, chords
Polyphonic, monophonic, several legato modes
The most powerful filter-section available on the market: Dual multi-mode filters with 62 filter-types and 8 distortion-types
Customizable user-interface
Expandability, modular
Finding the right sound has never been easier!
Proaudio.de 03/2021

"Der Icarus 2 wird vom Hersteller Tone2 als Synthesizer Workstation bezeichnet und in der Tat geht das virtuelle Instrument über den normalen Rahmen eines Synthesizers hinaus. Tone2 ist übrigens ein deutscher Hersteller. Der Kopf dahinter ist Markus Krause, seines Zeichens Informatiker aber auch Musiker. 2004 wurde Tone2 gegründet und die Synthesizer Electra und Gladiator waren die ersten Produkte, die auch schnell einen hohen Bekanntheitsgrad erlangten und es kamen dann weitere Synthesizer hinzu. 2020 Wurde Icarus 2 vorgestellt, ein sehr komplexes Instrument, welches wir hier nun vorstellen möchten."
Peter Kaminski | 03/2021
Komplette Bewertung auf proaudio.de
Amazona.de 07/2018

"Seit den glorreichen Tagen der Firma PPG ist die Wavetable-Synthese als eigenständige Syntheseform nicht mehr wegzudenken. Ich weiß nicht, ob man derzeit von einem Revival reden kann oder ob diese Syntheseart eigentlich nie wirklich "weg vom Markt" gewesen ist; jedenfalls gibt es aktuell Synthesizer mit (u.a.) Wavetable-Synthese sowohl in Hardware gegossen als auch in Form von iOS-Anwendungen und als VST-Plug-ins. Sogar im aktuellsten Release von Ableton Live ist nun ein Wavetable-Synthesizer zu finden. Aber bleiben wir bei den Plug-ins. In dieser Erscheinungsart präsentiert sich der Tone2 Icarus Wavetable-Synthesizer der deutschen Software-Schmiede Tone2. Wer mehr über die Firma und seinen Gründer erfahren möchte, sollte ans Ende dieses Tests gehen. In einem Gespräch stelle ich Markus Krause und seine Firma Tone2 Audiosoftware kurz vor."
Bernd Kistenmacher | 07/2018
SoundBytes 01/2020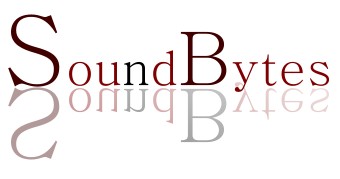 "A truly powerful beast with endless capabilities. I really like the vocoder's sound, and the re-synthesis. It has awesome wavetable-editing, tons of high quality presets, and its huge number of filters and effect types make this a knockout synth."
Releasetime.de 01/2017

Zusammenfassung 92% von 100%
Klangqualität - 100%
Vielseitigkeit - 100%
Ausstattung mit Funktionen - 95%
Ausstattung mit Presets - 95%
Bedienkomfort, intuitive Arbeitsweise - 85%
CPU-Leistungseinforderung (hoher Wert = niedrige CPU-Last) - 80%
Preis-Leistungs-Verhältnis - 90%
Auf den Punkt gebracht
Icarus von Tone 2 gehört zur Klasse der tief editierbaren Hybrid-Synthesizer mit dem Schwerpunkt auf Wavetables. Die Audioqualität ist exzellent. Viele inspirierende Presets machen den Einstieg leicht. Unter der Haube tut sich ein spannendes Klanglabor auf.
Holger Obst | 24. Januar 2017 |
Mac:
macOS 10.7 or higher
Intel CPU or Apple M1
64-bit VSTi, 64-bit Audio Unit (AU)
Windows:
Windows 7 or higher
64-bit VSTi, VST3, Standalone
Product activation:
An internet connection is required to authorize / activate the product.