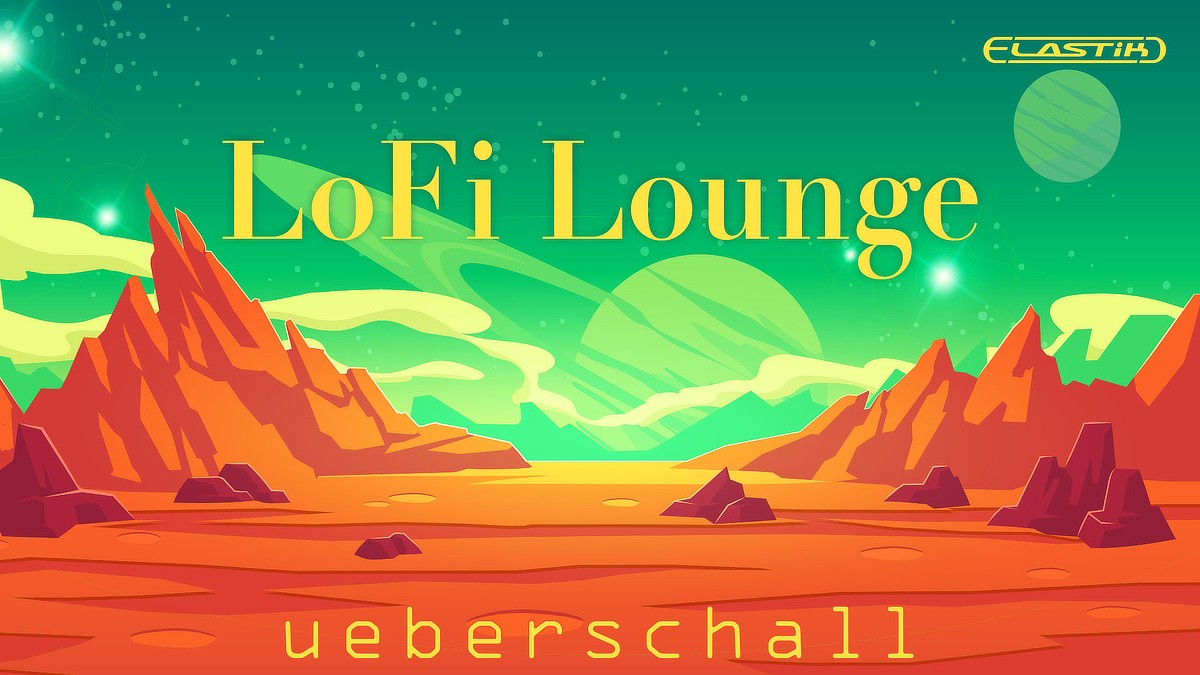 Cool Jazz Infusion
LoFi Lounge is your go-to source for mellow, jazz-infused, grooves. With an atmospheric vibe throughout, the 10 massive construction kits contain all you need to create a sophisticated, downtempo, musical mood. Original tempos span a laid-back 70 to 90 BPM and, with the kits including extended drum groves of 16 bars, and long solo phrases featuring sax, flute or trumpet, there is plenty musical variety available to inspire your next cool jazz trip.
Late-Night Grooves With A Downtempo Jazzy Mood
Containing nearly 800 loops and samples in total, each of the construction kits offers three distinct music parts, plus intro and outro sections. Each kit also includes individual drum and percussion samples. Some kits even offer additional solo brass performances. This super-flexible format makes it easy to construct full song-length arrangements.
Flexible Construction Kit Format
The instrument sounds are perfectly crafted and recorded to fit the mellow style with acoustic, electric and synth bass, electric and acoustic pianos, organs, guitars, synths, pads, saxophone, trumpet and flute. Various vinyl noises and sound effects are also included, alongside some single-shot drum samples for additional flexibility. Drum sounds include electronic kicks, snares, rimshots, hi-hats, cymbals, and percussion such as claps and snaps. Alongside the pre-mixed drum loop, each construction kit also includes individual singeltracks so you can craft the perfect drum mix for your project. Elastik 3's powerful tempo manipulation and ReTune features make it easy to adjust individual loops to match your overall project.
Extended Drum And Solo Instrument Performances Included
LoFi Lounge is perfect for music producers or songwriters needing instant inspiration for that jazz-flavoured 'late-night, cool urban' musical style and would make a great compliment to our LoFi Beats and Jazz Trip libraries. However, it would also be ideal for busy media composers looking for some inspiration for a downtempo mellow jazz-inspired project. If you are looking for a cool jazz trip, LoFi Lounge delivers in style.
Elastik Features
Ueberschall's Elastik-Player is the perfect plug-in for LoFi Lounge. It offers perfect and fast time-stretching, pitch-shifting and scale syncing. Functions like resample, formant, reverse and the multimode filter make further loop manipulation easy and efficient. The player's attribute-based browser makes it possible to locate specific sounds across all installed Elastik libraries within seconds.
Credits: Produced by J.Holo
Free ELASTIK 3.5 Loop-Player is included in this product.
With its intuitive Loopeye editing environment, the high-quality pitch, key, scale and tempo manipulation algorithms and the huge collection of Elastik-ready sample libraries spanning almost every conceivable musical genre, Elastik is a powerful workstation for loop-based music creation. It can be used either as a stand-alone application or as plugin within almost any DAW on both Windows and macOS platforms.
Interfaces:
macOS: 64 bit, VST 2/3, Audio Units, AAX, Stand-Alone
Win: 32/64 bit, VST 2/3, AAX, Stand-Alone
System requirements (minimum):
macOS 10.12 (Sierra) or higher
Windows 8 or higher
All information is subject to change. The system requirements can change at any time due to the fact that software products are continuously evolving. If in doubt please consult the software manufacturers website for details or write an email to support@bestservice.de before purchasing.
Product activation:
An internet connection is required to authorize / activate the product.