Violin, Viola and Cello with a dark tone - Perfect for slow emotional lines
Strezov Sampling is proud to present their first Solo Strings library focusing on expressive performances. Macabre consists of a sampled String Trio Violin, Viola and Cello recorded separately in their first chair positions in the Sofia Session Studio, where artists like Two Steps from Hell recorded their albums.
Macabre Solo Strings aren't the usual sampled Solo Strings. They were crafted with one particular sound in mind, which they deliver better than any other Solo String library out there. Macabre excels at slow emotional Solo String lines and on top of that you don't even need tons of programming to get stunning results with them. Just sit down and play. The samples themselves contain a huge amount of natural expressiveness, which makes it easier than ever to write realistic sounding Solo String lines.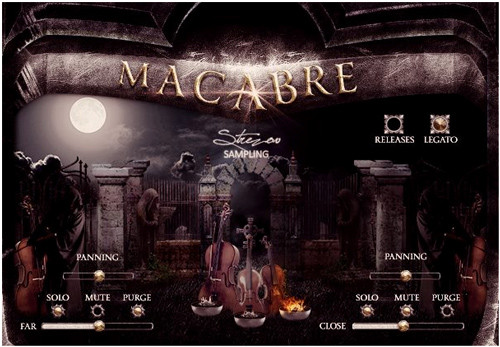 Overview
Recorded Solo Violin, Viola and Cello in their first chair positions in Sofia Session Studio
Dark and Lyrical tone
Natural expressive samples allow stunning results without extensive programming
2 different mic positions (close and far)
2 types of expressive True Legato (long form legato and portamento) *
Only one patch per instrument triggering different legato styles by velocity
Idiomatic instrument ranges (Concert G3-G5 on Violin, Concert C3-C5 on Viola, & Concert G2-G4 on Cello)
No compression
No external processing
requires Kontakl Full version 5.3.0 or later
*Cello only contains one Legato style
BEAT 04/2016

Fazit
Die Macabre Solo Strings begeistern mit einem äußerst natürlichen und lebendigen Klang, der ohne Kompression und Nachbearbeitung auskommt. Die größte Stärke der Library ist zweifelsohne ihre ausdrucksstarke Spielbarkeit ganz ohne den Einsatz von Key-Switches. Besonders bei dem Legatospiel setzt die Kollektion Maßstäbe in puncto Realismus. Mit ihrem lyrischen, etwas dumpfen Klangcharakter eignen sich die Macabre Solo Strings besonders für langsame, emotionale Stücke.
Beat-Bewertung: 5.5 von 6
ASKaudio
filmandgamecomposers.com
---

David Buckley
Batman: Arkham Knight, Call of Duty: Ghosts, Parker
"StormChoir has a mighty sound that adds a real extra layer of intensity to proceedings. Not only that but it is extremely easy to use right out of the box. Job done!"
---

Alexandar Dimitrijevic
After Earth, The Dark Knight Rises, Expendables 2, Iron Man 3
"Because of your libraries I can write like I'm writing for a live session."
---

Penka Kouneva
Prince of Persia: Forgotten Sands Videogame, Transformers Videogame
"I love the approach of the Strezov Sampling team - they not only try to preserve the rawness of the live recording, but make inspiring and experimental products like the Aleatoric Modular Series or the Rhodope Ethnic Bulgarian Choir! I highly recommend their sample libraries!"
---

Paul Haslinger
Fear the Walking Dead, Underworld, Crank, Shoot 'Em Up, Halt and Catch Fire
"Being a lifelong fan of the Eastern European music tradition, I am so grateful to Strezov Sampling for making parts of that rich vocabulary available as sampling libraries and instrument designs. They are made with the 'working composer' in mind, and have a unique, direct sound character."
---

Jeff Rona
Phantom, God of War III, Exit Wounds, Traffic
"Strezov is a brilliant sampling artist. There is a level of musicality and detail that is incredibly impressive."
---

Sam Hulick
Mass Effect, Baldur's Gate Enhanced, Fates Forever
"Storm Choir 2 and Thunder 2 played such an important role in my most recent fantasy RPG project. It's been difficult for me to find a choir library that's not only huge-sounding, but also well-programmed, and Storm Choir 2 really fits the bill. It's become my go-to library when I need a power choir!"
---

Alex Pfeffer
Pacific Rim, Gotham, Sherlock Holmes, Crysis 2
"The Strezov Sampling Team has definitely filled a gap in the sampling world! What really blew me away was Storm Choir II which easily has become my go to choir sample library when it comes to epic choral arrangements ... and it never get's replaced!"
Using this library requires a full version of Native Instruments' "Kontakt"!
Please notice: This library can not be played with the free "Kontakt Player"! To use this "Open Kontakt" format, you need a full version of "Kontakt", which is included in products such as Komplete or Komplete Ultimate.
Please check the product description for the required Kontakt version.
The following list shows, whether the respective Kontakt version is compatible with your operating system:
Mac
Kontakt 4:
OS X 10.6 & 10.7 = until 4.2.4
OS X 10.8 and higher = no longer supported
Kontakt 5:
OS X 10.6 = until 5.0.3
OS X 10.7 = until 5.3.1
OS X 10.8 = 5.0.3 - 5.5.1
OS X 10.9 = 5.3.0 - 5.6.6
OS X 10.10 = 5.3.0 - 5.7.3
OS X 10.11 = 5.5.1 - latest
Mac OS 10.12 = 5.6.1 - latest
Mac OS 10.13 = latest
Mac OS 10.14 = latest
Mac OS 10.15 = latest
Kontakt 6:
Mac OS 10.12 - 10.15 (latest update)
Windows
Kontakt 4:
XP = until 4.2.4
Vista = until 4.2.4
Windows 7 = until 4.2.4
Windows 8 & 10 = no longer supported
Kontakt 5:
XP = until 5.2.0
Vista = until 5.2.0
Windows 7 = latest
Windows 8 & 10 = latest
Kontakt 6:
Windows 7, Windows 8, or Windows 10 (latest Service Pack)
FOR ALL SYSTEMS:
1GB free disk space

Additional hard drive space according to the library's size
SUPPORTED INTERFACES
Stand-Alone | VST | Audio Units | ASIO | CoreAudio | WASAPI | AAX Native (Pro Tools 10 or higher)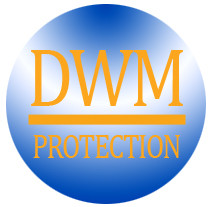 For your own protection this library is provided as individual personalized files including a
Digital Water Mark - DWM!