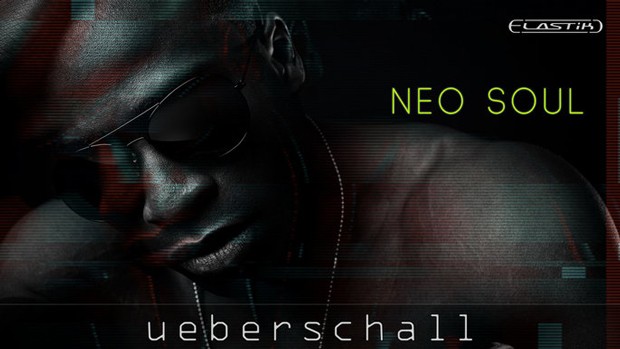 Classic Neo Soul Feel With A Modern Twist
Neo Soul delivers the smooth, down-tempo, grooves and beats that cross-over between soul and R&B but adds a contemporary feel with some subtle electronic elements that, if desired, can deliver a modern take on the genre. Drum and percussion elements are inspired by the classics while newer sound elements are drawn from hiphop and jazz sources.
Convenient and flexible Construction Kit Format
With 3.5 GB of sample content, the 650+ loops and samples are organized into 10 full construction kits. Original tempos range from 60 to 82 BPM but, thanks to the powerful Elastik audio engine, you can tempo-match the sample content to exactly fit your project. The loops have a length of 8 bars and up to 32 seconds.
Each construction kit contains three distinct musical parts as well as a collection of single sounds for additional flexibility and customization. Pre-mixed stereo drum loops are included alongside individual loops for kick, snare, hats, ride and other kit elements allowing you complete control over the mix of the groove.
Musical elements include both electronic and acoustic drums and percussion as well as drum FX. Synth bass, acoustic bass, electric bass, various synths, pads, organs, processed guitars, electric pianos, Rhodes piano, sound effects and vinyl sounds are included amongst the instruments used. The vibe is always cool and sophisticated.
Soulful Grooves And Beats
For singer/songwriters looking for top-quality, super-smooth, musical beds upon which to layer their own vocals or other musical elements, Neo Soul is right on the money. The library is also ideal for media composers looking for some smooth grooves for their latest musical cue in an instant.
Elastik Features
The structure of the internal browser and additional tagging with key and tempo make Ueberschalls Elastik player the ideal software for loop based libraries like Neo Soul. The central Loopeye surface focuses all attention on the loop and allows innovative sample editing. Due to the advanced architecture of the élastique pro algorithm by zplane.development, realtime sync-to-host with excellent audio quality and low CPU usage is an integral part of Elastik.
Additional functions such as resample, formant and reverse as well as the effective multi mode filter with a slope of up to 72dB per octave make effective changes to the loops and creative sound design possible.

Free ELASTIK 3.5 Loop-Player is included in this product.
With its intuitive Loopeye editing environment, the high-quality pitch, key, scale and tempo manipulation algorithms and the huge collection of Elastik-ready sample libraries, spanning almost every conceivable musical genre, Elastik is a powerful workstation for loop-based musicproduction. It can be used either as a standalone application or as plugin within almost any DAW on both Windows and macOS platforms.
Mac:
macOS 10.12 or higher
64 bit
Windows:
Product activation:
An internet connection is required to authorize / activate the product.