The follow-up to the much loved original: Orchestral Essentials 2!
The Orchestral Essentials series captures the essence of the ProjectSAM experience: an inspiring collection of sounds taken from their extensive, cinematic product catalog. This volume expands your Orchestral Essentials template with brand-new selections from the ProjectSAM catalog, including the Symphobia series, the True Strike series and their other libraries, all re-designed and streamlined to fit the Orchestral Essentials concept.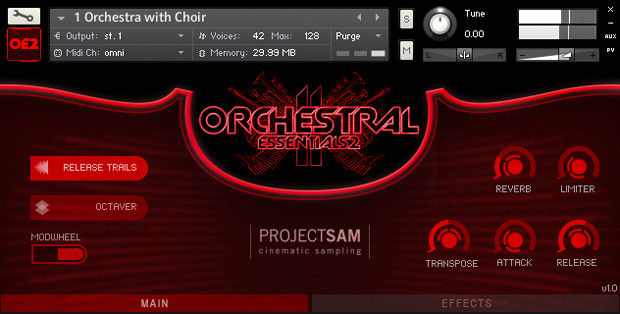 The Mixed Orchestra section in Orchestral Essentials 2 offers you beautiful, live recordings of different orchestral sections playing together, such as full orchestra recorded with choir and strings recorded with brass.
The individual Strings, Brass, Woodwinds and Percussion sections deliver new articulations and sounds including lush string sordinos and flageolets, a massive, 8-player French Horn section, new, powerful drum sounds and chilling bowed cymbal scrapes. New Keyboards include a soft, delicate grand piano, box organ and cimbalom.
Orchestral Essentials 2 adds 5 new legato instruments: solo trumpet, solo flute, solo oboe, cellos performing with bassoon and bass clarinet performing with contra bassoon. For these instruments legato transitions were recorded for all note intervals up to an octave up and down.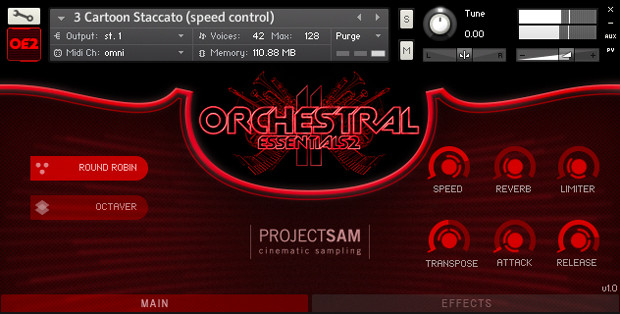 All instruments have been re-designed to fit the Orchestral Essentials concept, providing out-of-the-box playability and a cinematic sound that is impossible to beat at this price point. Orchestral Essentials 2 is a must-have addition for owners of the first volume, but is a powerful stand-alone volume too, especially for composers who already have their orchestral basics covered.
If you don't own the first Orchestral Essentials yet, go for the Orchestral Essentials Pack and get up to scoring speed with an 19 GB killer package of cinematic sounds.
KEY FEATURES
Beautifully orchestrated full orchestra articulations
New strings, brass and wind ensemble articulations
5 New legato instruments featuring real note-to-note transitions
Full choir articulations
New epic drum sounds and other percussion
Intimate concert piano
New Dystopia sound design
Inspiring and thematic Multis
18 GB original sample data based on Kontakt 5.4.1
9,5 GB download/disk size using Kontakt lossless compression
Does not include Orchestral Essentials 1 content: all-new sounds
Orchestral Essentials 1 license is not required: works stand-alone
---
Orchestral Essentials 2 now comes in version 1.1, adding 1.3 GB of new content to an already acclaimed library. New in 1.1:
3 Violins + 3 Violas ensemble
- Long notes
- Marcato
- Staccato
- Staccatissimo
- Pizzicato
4 New Multis using the new ensemble
Various programming improvements
The new ensemble is awesome on its own, and great to layer with Orchestral Essentials 2's large string section as well.
---
COMPARING WITH ORCHESTRAL ESSENTIALS 1
Orchestral Essentials 1 and Orchestral Essentials 2 are two unique libraries. One does not replace the other, they complement each other. If you own Orchestral Essentials 1, then Orchestral Essentials 2 will offer you 100% new sounds. It will expand your template by adding additional articulations to existing instruments as well as new instruments and ensembles altogether.
Sounds & Gear, 03/2015

So what's the bottom line?
If you need an all around orchestral library, it's hard to go wrong with the Orchestral Essential series.
Anyone that's heard the demos of Symphobia, True Strike, Lumina, and others, knows what the ProjectSAM sound is all about.
And while the larger libraries may be out of reach for some budgets, the Orchestral Essential series brings that quality and creative toolset within the reach of many.
What I like about it, is that it's not just based on one product, like a scaled down Symphobia 2 or a "mini Lumina", it grabs from all of their great libraries and retools them for the Orchestral Essentials concept.
[4andhalfsubs] Overall I give Orchestral Essentials 2 a 4.5 out of 5 subs, it sounds great, is easy to use, and has an interface that allows you to quickly tailor it to your own tastes.
The latest NI Kontakt Player is included in this product!
Please check the product description for the required Kontakt version.
You want more?
This library qualifies for the reduced Crossgrade of full KONTAKT at Native Instruments.
The following list shows, whether the respective Kontakt version is compatible with your operating system:
Mac
Kontakt 4:
OS X 10.6 & 10.7 = until 4.2.4
OS X 10.8 and higher = no longer supported
Kontakt 5:
OS X 10.6 = until 5.0.3
OS X 10.7 = until 5.3.1
OS X 10.8 = 5.0.3 - 5.5.1
OS X 10.9 = 5.3.0 - 5.6.6
OS X 10.10 = 5.3.0 - 5.7.3
OS X 10.11 = 5.5.1 - latest
Mac OS 10.12 = 5.6.1 - latest
Mac OS 10.13 = latest
Mac OS 10.14 = latest
Mac OS 10.15 = latest
Kontakt 6:
Mac OS 10.12 -10.15 (latest update)
Windows
Kontakt 4:
XP = until 4.2.4
Vista = until 4.2.4
Windows 7 = until 4.2.4
Windows 8 & 10 = no longer supported
Kontakt 5:
XP = until 5.2.0
Vista = until 5.2.0
Windows 7 = latest
Windows 8 & 10 = latest
Kontakt 6:
Windows 7, Windows 8, or Windows 10 (latest Service Pack)
FOR ALL SYSTEMS:
1GB free disk space

Additional hard drive space according to the library's size
SUPPORTED INTERFACES
Stand-Alone | VST | Audio Units | ASIO | CoreAudio | WASAPI | AAX Native (Pro Tools 10 or higher)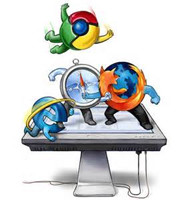 Product Activation:
This product requires Native Access for installation, registration and activation. Start the Native Access-Software and log in using your Native Instruments credetials to start the setup.
To sucesfully activate your product Native Access requires a working internet connection.
An Offline Activation on a different computer is Not Available with this product.