This most creative library contains an extensive collection of rhythms, synthlines, soundscapes, abstracts, atmos, melodyphrases as well as fx - and noiseloops. A somewhat "different" kind of sound-collection with high inspiration factor! An unusual panorama of pulsing and interlocking breaks and electro beats. Grooving energetic maniac, backing fx-loops, expressive and sometimes distressing atmospheres, gloomily distorted textures, enigmatically menacing drones and creatures, weird stingersounds, melancholic melodylines as well as surreal soundeffects and succinct synthlines. Ideal for all musicians hungry to experience the way into new sound dimensions.

Due to the huge amount of events, a multitude of combinations and variations can be created by layering several loops. The rhythmical backgrounds and gleaming atmos invite to create own complex and eventful sound-sceneries and sound-sculptures with ease. By filter manipulations, for example via equalizers, drum and instrumental loops can quickly be transformed into new percussive grooves and can be integrated as dynamic subloops into own drumlines and tracks. By pitch-shifting and reversal of the loops or single sounds the user achieves far-reaching variations in the sound character. Due to their complex, sonic structure you can easily slice most of the loops into multiple smaller loops or even one-shots. By moving the start and end points of the sounds, new tonal and musical climaxes can be created. The imminent desire for experiment and discover will be unlimited.
Thanks to the creative potential of combining samples, this library can adapt to many different styles, e.g. related genres like Trip-Hop, Ambient, Synthpop, Tribal or even dance productions, despite of its cutting edge character. Even movies, advertisements, games, animations, sound design in general and web and multimedia productions will benefit from this complex and expressive sound material.
An inspiring soundsource for all musicians who want to extend their creative horizon in an unconventional way. Let the Golem dance !
Content 8,3 Gb. The sounds appear in WAV, Apple loops (each approx. 3.26 GB) as well as in the Rex format (approx. 1.77 GB): 210 fx-loops and things, 157 melodic soundtracks, 892 processed beats, 253 soundcapes and ambiences.

This Multi Format Library (included formats listed in product description) does not include any playback software. A suitable software is required to load and play the sounds included with this product.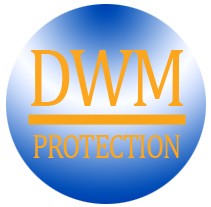 For your own protection this library is provided as individual personalized files including a
Digital Water Mark - DWM!