Realtime Panning Separation Tool
RePAN offers real-time panning-based separation of stereo mixes, using AudioSourceRE's cutting edge Digital Signal Processing techniques. RePAN allows the user to adjust, rebalance and essentially, equalize the stereo field in a way not previously possible.
RePAN analyzes the stereo field then separates it into a number of spatial bands allowing the user to change the volume and pan positions of each spatial band independently within a stereo mix in real-time. This user-controllable multi-source separation plugin allows you to control how you want to hear the music mix, on the fly.
Ideal for DJs, mash-up enthusiasts, as well as mixing and mastering engineers who want to gently tweak a mix without requiring the original stems.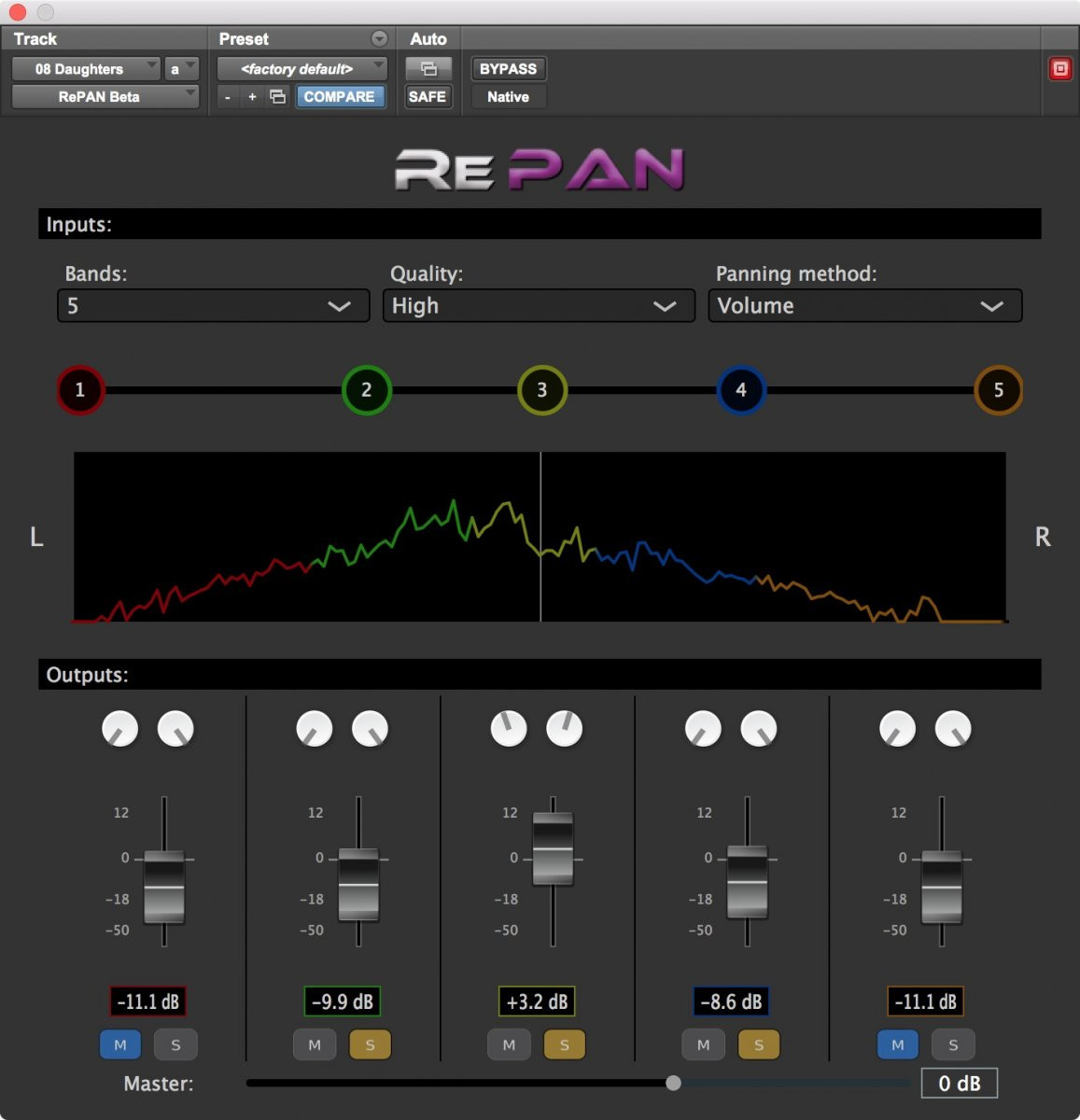 Product Features
Selectable number of spatial bands (3 to 7)
Adjustable spatial band positions across the stereo field
Embedded output mixer to remix, re-pan, mute or solo each spatial band
Realtime local processing
Available in AAX, VST and AU formats
System Requirements
Windows 7 and above | 4 GB RAM | 32 & 64 bit Support

Mac OS 10.9 and above | Core Duo 3GHz or better | 4 Gb RAM | 32 & 64 bit Support

Check supplier´s site for latest information
The system requirements can be found in the product description or on the manufacturer's website.



This product requires an activation!
You can either "soft" activate on your computer without addditional hardware or transfer the license to an iLok USB dongle which has to be purchased separately. The iLok dongle can be used to run the protected software on different computers. Your licenses can be easily manged using the iLok Licence Manager. To protect your investment against theft or loss we recommend the iLok Zero Downtime protection with TLC.
An internet connection on any computer and a free user-accout at www.ilok.com is required to authorize the product.
Please check with the software manufacturer which iLok version is required at least if you want to use a hardware iLok!