The Best Shortcut to Ableton Live
Reveal is a powerful touch workspace for Windows 7 and above. It has been designed to efficiently control Ableton Live (DAW) from any physical touchscreen found on the market. Reveal smart scripts give access to over 150 Live key commands and functions from the tip of a finger. Commands are located exactly where one would expect them to be on a Touchscreen Monitor for Windows OS platforms without having to think about it. It preserves the artist's inspiration thanks to an improved technical workflow.
Reveal doesn't install software drivers or overlays within Live. It lives natively within Windows' built-in touch OS environment. It is therefore super stable compared to other touchscreen controllers found on the market.
Ready to use gesture assignments cover all commands performed by users, such as:
Show/Hide Views
Editing
Quantization
Insert Tracks/Scene or MIDI Clips
File browsing
Loop Nudge & Selection
Zooming
Computer MIDI Keyboard, Transport functions
Navigation to Shorten/Lengthen Loop
Show/Hide Browser
Capture MIDI
Capture and Insert Scene
Toggling Device/Clip
Detail View and Arrangement/Session views
Groove Pool
Selection of Grid types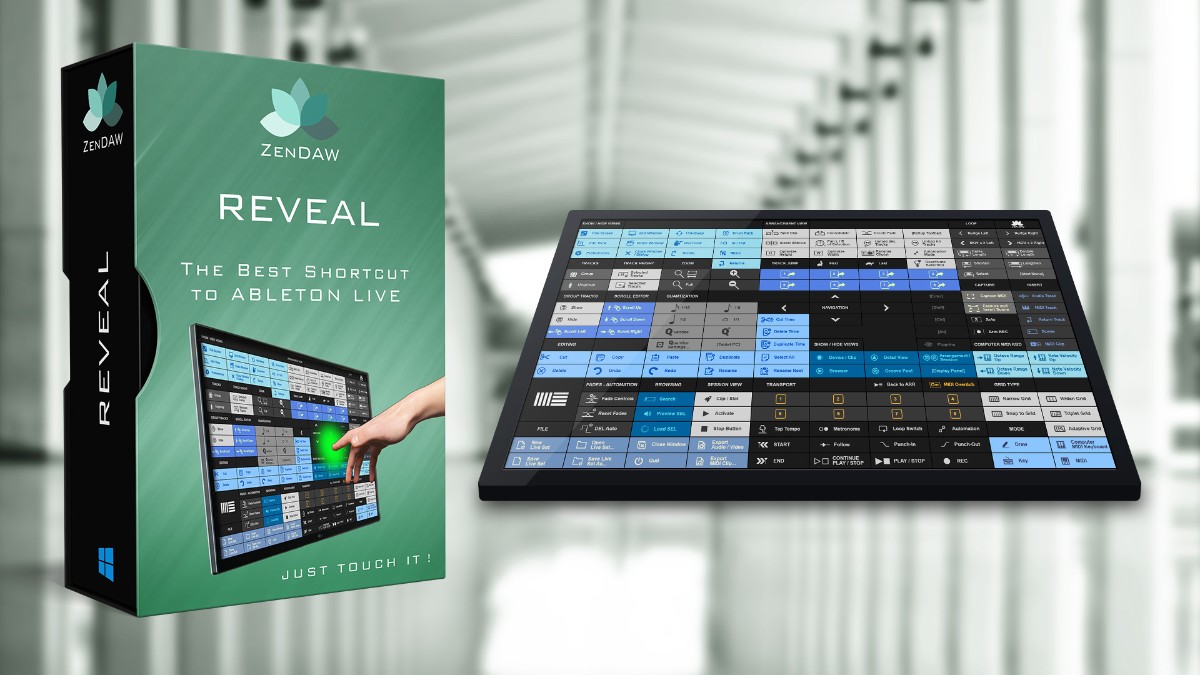 Overview
Reveal runs under Windows 7 to 10 with no coding or drivers needed, and a ready to use platform workflow within Live 10 and above.
Over 150 ready to use (pre-mapped) Live touch screen actions.
Built within Windows touch OS for rock solid stability (No drivers are installed within Live).
Reveal Template automatically adapts to your touchscreen monitor size.
Reveal commands are easy to memorize thanks to smart color codes, menu titles, and personalized button icons.
Reveal looks good. You feel happy working with it. It improves your workflow.
Ableton Live 10 or above required
Windows:
Windows 7 or higher
16"-24" touchscreen-monitor recommended (larger screens proven to work also)
Product activation:
An internet connection is required to authorize / activate the product.