Rytmik - Powerful Rhythmic Inspiration
Rytmik is a 32-step sequencer with up to 24 individual tracks, which gives you great flexibility and variation simply because of this large number of tracks. The sequencer is fed by over 200 drum and FX sounds that have been carefully collected and specially created. The developers have paid special attention to massive booms and hits which are the result of multiple layering of many individual percussion sounds - these sounds are actually rather often ensemble hits.
Cinematique Instruments also concentrated on creating urban and unique sounds that can be used for chasing cue or as ghost beats for music productions. And finally, CI has taken care of long FX sounds that offer the possibility to create wide and deep textures.It doesn't take much imagination to imagine what would come out when mixing all these sounds.
This Is What You Get
350 Beats - You get 350 instant beats divided in 50 main themes, 65 production beats, 55 chasing cues, 145 score patterns and 45 textures from electro/hip hop to scoring/cinematic and industrial. By using the 3 selection filter 'Style', 'Energy' and 'Color you can easily narrow down your result.

200+ Sounds - You get massive booms and percussion ensemble hits, but also regular bass drum, toms, snares, cymbals and ethnic drums as well as urban and electronic sounds and unique fx slices. The combination of organic and electronic sounds provides endless flexibility to find a unique language for the music you're writing

No Audio Loops - All beats are real-time generated by a 32 step sequencer with up to 24 tracks. This gives you access to your beat at any time, both in the changes of the individual beats and in the tempo and expression of it.

Real-time Recording - That is unique - never heard of live recording into Kontakt. Saying so, you can create or edit/ add your beat by pressing a recording button! Surely you can traditionally draw your notes into the grid.

Beat Fragments Playing - That is unique - To create the greatest possible variation, it is also possible to play all parts of each beat individually as your "own" beat.

Shifting Beats - You are able to shift either the entire beat or individual tracks forward or backward.

Playback - Rytmik plays its beat by pressing a key or a play button. You can also play individual tracks/ fragments of the whole beat separately - an excellent feature.

Zoom - Each track can be displayed in big-size format with lots of options.

Group Load - You get the option to fill completely a single group (5-7 tracks) directly with sounds that are arranged according to a special themes like 'Bass Drums', 'Accoustics', 'Low End', 'Hits' or 'Tonal' etc.

Real time sound shaping - That is unique! Free programmable behaviour of lots of fx paramters such as velocity, volume, reverb send, LoFi, distortion and low or high pass filters - all controlled by free assignable controller. And guess what? This works in real- time.

Load/ Save - You can load or save your own beats on external destinations.

What Professional Composers Say
Ramin Djawadi (Game of Thrones): Rytmik combines a swath of snappy, powerful sounds with a highly customizable sequencer. It's a great tool for instant rhythmic inspiration, highly playable and filled with satisfying presets.

Jacob Shea (Planet Earth): Rytmik is an incredibly deep and powerful percussion playground. Loaded up with beautifully sampled drums from every genre, you can generate complex and innovative patches within minutes. If that wasn't enough, the "Shape" page gives you further control over the entire sound of the percussive arsenal. It's truly one of a kind!!"

Serj Tankian (System of a Down): This is really a very rich and unique collection of sounds for electro/hip hop/scoring/industrial etc. Rytmik is a really quite a diverse Kontakt drum library with cinematic percussion, heavy layered beats and all kinds of useful sounds for scoring. I really love how fast you can switch between the presets too. Good work!! I love it

Theodore Shapiro (Mitty, Ghostbusters): Rytmik is a beautifully programmed and inspiring beat creation library. The combination of organic and electronic sounds provides endless flexibility to find a unique language for the music you're writing. Another wonderful library from the good folks at Cinematique!

David Newman (Ice Age): This is really awesome. Completely original sounds and ways to manipulate it. It's FANTASTIC!!!!
Kontakt Full 5.6.8. Or Later Required
Approx. 1.200 Samples | 400 MB Compressed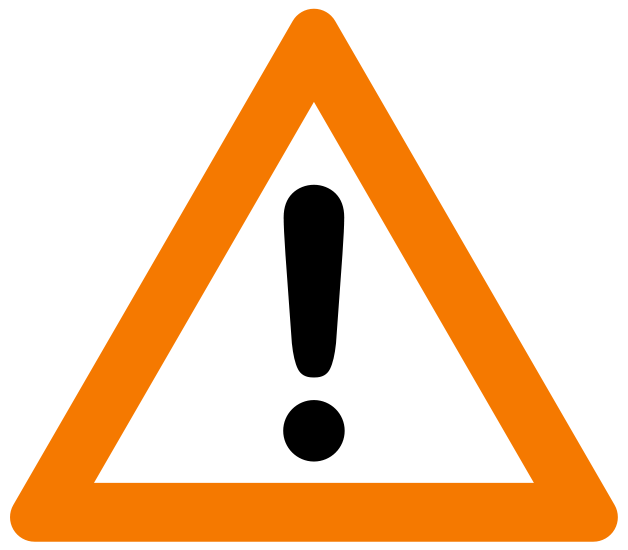 Using this library requires a full version of Native Instruments' "Kontakt"!
Please notice: This library can not be played with the free "Kontakt Player"! To use this "Open Kontakt" format, you need a full version of "Kontakt", which is included in products such as Komplete or Komplete Ultimate.
Please check the product description for the required Kontakt version.
The following list shows, whether the respective Kontakt version is compatible with your operating system:
Mac
Kontakt 4:
OS X 10.6 & 10.7 = until 4.2.4
OS X 10.8 and higher = no longer supported
Kontakt 5:
OS X 10.6 = until 5.0.3
OS X 10.7 = until 5.3.1
OS X 10.8 = 5.0.3 - 5.5.1
OS X 10.9 = 5.3.0 - 5.6.6
OS X 10.10 = 5.3.0 - 5.7.3
OS X 10.11 = 5.5.1 - latest
Mac OS 10.12 = 5.6.1 - latest
Mac OS 10.13 = latest
Mac OS 10.14 = latest
Mac OS 10.15 = latest
Kontakt 6:
Mac OS 10.12 - 10.15 (latest update)
Windows
Kontakt 4:
XP = until 4.2.4
Vista = until 4.2.4
Windows 7 = until 4.2.4
Windows 8 & 10 = no longer supported
Kontakt 5:
XP = until 5.2.0
Vista = until 5.2.0
Windows 7 = latest
Windows 8 & 10 = latest
Kontakt 6:
Windows 7, Windows 8, or Windows 10 (latest Service Pack)
FOR ALL SYSTEMS:
1GB free disk space

Additional hard drive space according to the library's size
SUPPORTED INTERFACES
Stand-Alone | VST | Audio Units | ASIO | CoreAudio | WASAPI | AAX Native (Pro Tools 10 or higher)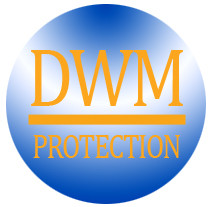 For your own protection this library is provided as individual personalized files including a
Digital Water Mark - DWM!