The Rock Foundry SDX
The Rock Foundry SDX features a staggering 65 GB of raw, unprocessed drum sounds recorded by arguably the most notable, influential and sought-after engineer/producer of our time: BOB ROCK.
The Rock Foundry SDX was recorded at Bob Rock's choice studio The Warehouse in Vancouver, BC, and designed to give you the most flexible selection of drums, ambiences and options possible. It's configured as two individual SDXs, one 'Main' and one 'Mono.' The 'Main' features six kits captured with a traditional multiple microphone technology whereas as the 'Mono' configuration was recorded using a minimal setup. In addition to the seven individual kits, a large selection of extra snares, kicks and cymbals are provided, making The Rock Foundry SDX an incredibly broad palette of raw material to use to craft drum mixes within the powerful framework of Superior Drummer 3.
---
Producer/Engineer Bob Rock: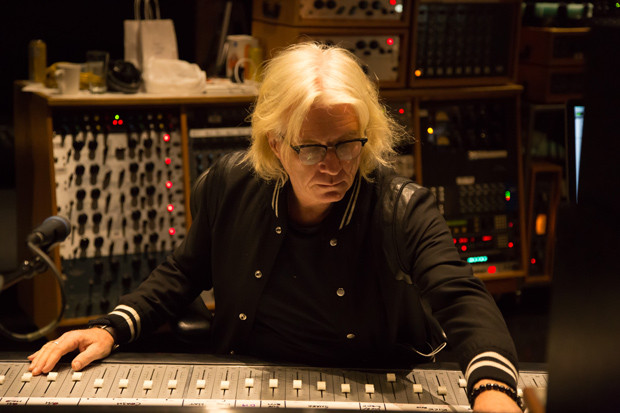 While Metallica's groundbreaking "Black Album" may be one of the more commonly known works in his discography, Bob Rock's engineering and producing credits stretch all the way back to the late '70s and include some of the best-selling acts in rock history: Survivor, Bon Jovi, Aerosmith, Mötley Crüe, Bryan Adams and many, many more. In all of his productions, a common denominator is phenomenally engineered and mixed drums. In fact, his work with Metallica and Mötley Crüe may very well have set a new standard as to how we mix drums to sit in a mix. Needless to say, his influence on the sound of hard rock and metal as we know it is monumental. We're happy to present the first-ever sample library to bear his sonic seal.
---
Features Overview:
Seven (7) individual kits plus alternative configurations
Recorded by Bob Rock at The Warehouse in Vancouver, BC
Ludwig, Ayotte, Gretsch, Dunnett, Yamaha among the brands covered
Six (6) hi-hats, six (6) ride cymbals, 16 crash cymbals
Mix presets by Bob Rock included
A basic selection of custom MIDI drum grooves included
---
PLEASE NOTE: The Rock Foundry SDX is the first SDX library that can only be used with Superior Drummer 3. Superior Drummer 2.0 is not supported!
A working Superior Drummer® 3 (or above) is required for using the SDX expansions.
free disc space, depending on library size
Windows 7 or higer,
Mac OS X 10.6 or higer
4 GB RAM (8 GB RAM or more recommended).
Internet Connection
Product activation:
An internet connection is required to authorize / activate the product.