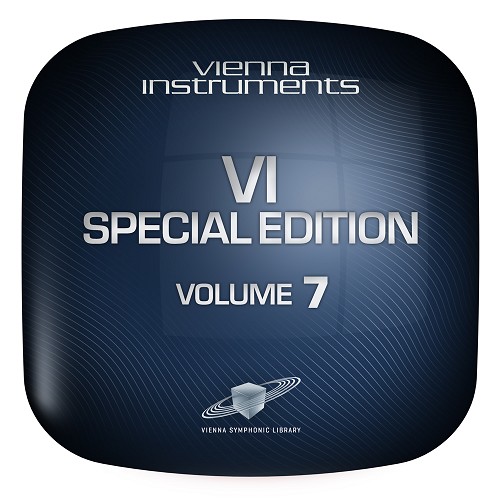 Special Edition Collection Vol. 7
*VSL Upgrade policy – get your personal upgrade discount in our shop!
Based on available registrations in your VSL User Account VSL Starter/Special Editions and Bundles might qualify for an upgrade/complementary discount. To check for any possible discount simply enter your VSL login email in our basket when requested. Any available discounted price will be calculated immediately. By upgrading from an Edition or Section you can complete any Bundle discounted!
Please allow up to one work day for delivery of personal upgrades or discounted licenses.
VI Special Edition Volume 7 - Historic Instruments
Volume 7 of the popular VI Special Edition Series features 22 instruments with the most important articulations from Vienna Symphonic Library's Collections Historic Winds I-III, Recorders, and Glass Instruments. Whether you're following an authentic performance practice or you're just looking for inspiring sound sources – VI Special Edition Vol. 7 offers beautiful rarities you will not find in other sample libraries or software instruments.
Instrumental Rarities
The traverse flute experienced its golden era in the Baroque period as a predecessor of the modern concert flute. The Baroque oboe covers the soprano range, whereas the oboe da caccia covers the alto register. The latter looks more like a hunting horn than an oboe, due to its curved tube and brass bell. The ophicleide is a conical-bore brass instrument that is today superseded by the saxophone and the tuba. The serpent is an ancestor of the contra bassoon and the tuba, covering the bass register of the zink (cornett) family of instruments. The Zink (or cornett) was a popular instrument of the Renaissance and Baroque periods, covering the soprano and sopranino register. The crumhorn produces the typically bright and "nasal" timbre that music of the Renaissance period is often associated with.
The wooden recorders include soprano, alto, tenor and bass recorder. Natural trumpets were originally used as military instruments for acoustic signals. As they have no valves the instruments are characterized by their long tubing compared to modern trumpets. The same goes for the natural horn that has neither finger holes nor valves and can only produce natural tones according to the harmonic series. In order to play harmonic scales in differing keys, various tuning slides are used. The glass harmonica is a special gem that was invented in 1761. Hemispherical glass bowls rotate around a horizontal axis driven by a pedal. Sounds are produced by touching the rotating glasses with moistened fingertips. Today, the glass harmonica is an absolute rarity, with roughly ten professional players world-wide.

Upgrade- from Special Edition Vol. 7 to the full libraries of Historic Winds I, Historic Winds II, Historic Winds III, Recorders, and Glass Instruments: Add the desired product to the shopping cart and log into your account. Now you can request your "VSL User Discount" and get your personal Upgrade price! As all licenses have to be generated individually, the delivery can take up one business day.
Library Content
Samples 20,835 | Download Size 8.4 GB | Installed Size 12.9 GB
System Requirements
PC Windows 7/8/10 (latest update, 32/64-bit), Intel Core 2 Duo or AMD Athlon 64 X2
macOS 10.10 (latest update) or higher, Intel Core 2 Duo
2 GB RAM (4 GB recommended)
VIENNA KEY (Vienna Symphonic Library USB protection device) or other USB eLicenser (e.g., from Steinberg or Arturia)
free hard drive space according the library size
Other configurations may work but are not actively supported.
Recommended
Windows 7/8/10 (latest update, 64-bit), Intel i5/i7/Xeon
macOS 10.12 (or higher), Intel i5/i7/Xeon
4 GB RAM
SSD (M2, Sata 6 or USB3/3.1 UASP Support) or separate HDD (7200 rpm or faster)
AU/VST/AAX compatible host (also works stand-alone)
AAX version requires Pro Tools 10.3.5 or higher
88 key master keyboard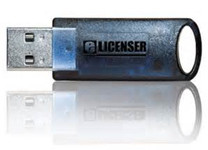 Product activation:
Vienna Instruments require the ViennaKey!
This USB protection device by eLicenser (by Steinberg, formerly Syncrosoft) is not included in any collection, it is a separate item you have to get additionally. So you'll have to order at least one ViennaKey with your first purchase. It will be put inside the shopping basket automatically but can be deleted if not required. Customers who order the complete SYMPHONIC CUBE will get one ViennaKey for free (not shown in the basket). If you already own another eLicenser USB protection device (e.g., from Steinberg or Arturia), you can use it for the VIENNA INSTRUMENTS, too. Each dongle can store up to 100 product licenses.
Additionally an internet connection on any computer is required to authorize a VSL product.