Set of Six High-end Tube Processors
STA Delay enriched the second generation collection. The bundle also contains STA Chorus that adds your instruments a little warmth and tickling vibe! Extra punch, meat, juice... Call it what you want, but STA Flanger gives it to you. If your sound is not spacey enough, take it to the universe with STA Phaser! And last but not least - STA Enhancer will make your mixes beautiful and bright. But the main effect that gives the STAs their character is the STA Preamp.
STA (Summing Tube Amplifier) uses two signal paths, one is processed by modulation or spectral change and the other is not processed. These two signals are mixed on a vacuum tube. That gives "ordinary" effects like Flanger or Phaser, really unique and warm character. The valve saturation colour depends on the Mode selection. Changing the type of the tube circuit, affects the tube working point and frequency response.
5 Valve Circuit Modes available
P - Presence – the higher amount of mid-high frequencies allows better cutting through the mix.
V - Vintage – has smoother highs and more even harmonics.
B - Brown – has almost flat response with only light high frequencies roll off and nice higher harmonics punch.
W - White – has higher amount of higher frequencies and the ratio between the even and odd harmonics is balanced.
L - LoFi – contains less low and high frequencies.
We are making our plugins as real as possible with all the natural analog feeling and side effects.
There is some low frequency noise in some tube modes. It is a natural result of the tube configuration we are using in STA.
Beat.de Review 02/2017
"Audified STA Effects 2 ist aus Sicht der Redaktion eine Bereicherung im erschöpften Plug-in-Arsenal, denn der ausgezeichnete virtuelle Röhrenklang kann Instrumente, Vocals und weitere Klangquellen ein Stück weit ''besser'' und interessanter machen. Kleiner Tipp am Rande: wer bereits Modulations- und Delay-Effekte besitzt, kann den puren Röhren-Spezialisten STA Preamp 2 auch einzeln erwerben." - Kai Chonishvili
Professional audio Review 12/2016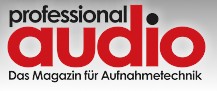 "Die fünf im Plug-in-Bundle STA Effects von Audified vereinten Effekte gehören eigentlich zu den Standards – doch dank der an Bord befindlichen Emulation eines Röhren-Summierers klingen sie alles andere als alltäglich…" - Freda Ressel
Ganzer Testbericht für STA Effects bei professional-audio.de
releasetime.de Review 09/2016

"Die Kombination aus Effekt und Röhrensättigung produziert einen ausgesprochen musikalischen Klang, der besonders im Vintage-Modus angenehm warm klingt. Durch die Klangfarbenänderung per Knopfdruck (Charakteristika Presence, Vintage, Brown, White und Lo-Fi) findet man für jedes Instrument und jeden Mix die richtige Alternative. Eine mäßige, höhenarme Gesangsaufnahme profitiert beispielsweise vom Presence-Modus und klingt dadurch deutlich detailreicher, näher und intimer." - Holger Obst
Mac:
macOS 10.11-11.1
Apple Silicon compatible
Windows:
Product activation:
An internet connection is required to authorize / activate the product.