This massive 14.5 GB (8.8 GB of 24-bit WAV files) collection of Pop, Nu-Funk, Dance Pop and R&B Songwriting Styles is a celebration of groups like Daft Punk, Bruno Mars, Justin Timberlake, Maroon 5, The Black Eyed Peas, Katy Perry, Pharrell Williams, Robin Thicke and many more.
Switch contains 20 Massive Kits with instruments including Electric Guitars (Rhythmic, Distorted, Ambient, Wah, Trem and Roto, Picking and many more) Electric Bass, Synths, Rhodes, Wurly, Keys, Pads, Drums (Stereo and 24-bit WAV Multi-Drums) and many more. As part of the Xtended Series, each and every kit also contains multiple song sections (Verse, Chorus, Bridge/Breakdown, Turnaround and Outro) allowing for virtually unlimited options; giving you everything you need to tweak to your hearts content.
Switch contains 4.6 GB of 24-bit WAV Multi-Drums from the "Drum Loops" sections of the instrument kits for you to mix n match, remix and adjust anyway you like it. Switch also contains multiple DAW Sessions for each and every kit in the library (Full Multi-Drums, Multi-Drums and Stereo) giving you the freedom to create quickly and easily.
Switch comes in the following formats: Mult-Format (Apple Loops, REX, WAV, RMX, Acid and DAW Sessions) and KLI (Kontakt 4 and 5 Instrument). Explore your inner songwriter and create tracks never before realized and make music that stands out!
Multi Format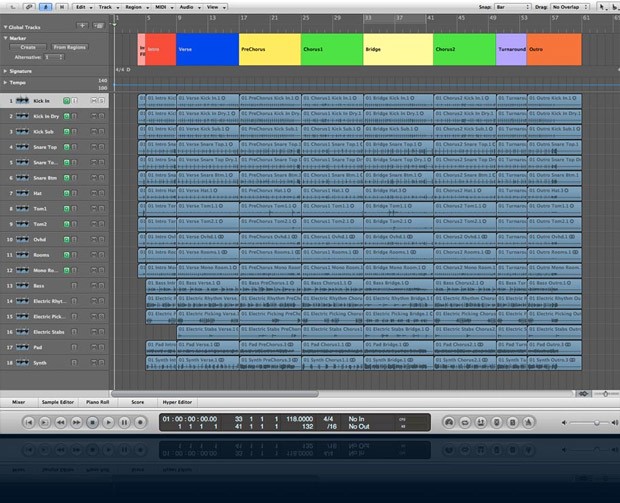 Switch has been formatted in today´s most popular file types: ACID, Apple Loops, REX2, RMX, and WAV. With these formats, you can work with every major sampling/looping device on the market! Every file has been carefully edited to loop perfectly without any complications. Take advantage of the additional info and tagging using Apple Loops with Garage Band, Soundtrack or Logic. Edit and rearrange your grooves with the REX2 file flexibility. Create flexible tracks with RMX. Stretch the ACIDized WAV files in Sony´s ACID Pro. And, of course, the industry standard WAV files can be loaded into almost any digital audio or sample playback program. Switch also includes complete DAW Sessions for Logic, Pro Tools, Cubase and OMF which can be imported and used by every major DAW workstation.
Kontakt KLI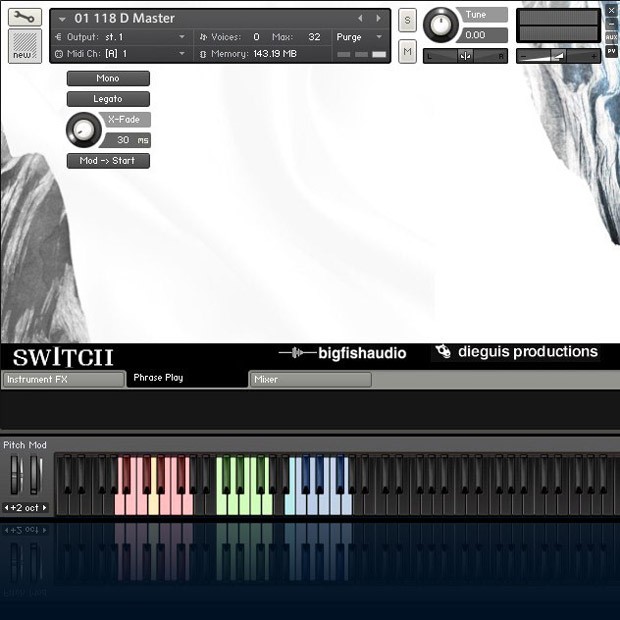 Switch - Pop, Nu-Funk, Dance Pop and R&B Songwriting Styles Kontakt version is part of our KLI Series and includes a custom user interface with various features to help make it easier to customize the included loops and sounds exactly how you want. You´ll find all loops automatically sync to your host tempo. Each loop is presented in three different ways. First, with the "Kit Combos" you´ll find each loop as part of a complete construction kit laid out across the keyboard for easy and quick arrangements. Second, in the "Single Instruments" you´ll find the various guitars grouped together; giving you the option of having the construction kits content in just a few instruments. Third, each loop has its own patch in the "Sliced Loops" section with our custom loop editing interface. Rearrange, remix, or completely rework each loop to fit with your music exactly how you want. Finally we have included a demo section for quick auditioning of the entire library.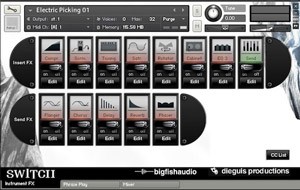 This Multi Format Library (included formats listed on top) does not include any playback software for your computer. A compatible software is required to load and play the sounds of this product.
Important: "Full Kontakt" - Format can NOT be used by the free Kontakt Player!
You need to own a registered full version of Kontakt (e.g. included in Komplete or Komplete Ultimate packs!)
Product activation:
An internet connection is required to authorize / activate the product.