Mythical & Magical Sonic Worlds - SYNCHRON-ized Dimension Brass II
This Collection includes the completely re-mastered and expanded sample database of the acclaimed Vienna Dimension Brass II Collection, featuring three muted brass ensembles as well as a unique ensemble of four Wagner tubas. What's more, the new Synchron Player adds the outstanding signature ambience of Synchron Stage Vienna, one of the world's best-sounding scoring stages on the planet.
Crossgrade** Standard - for registered users of Vienna Dimension Brass II Standard Library
Crossgrade*** Full - for registered users of Vienna Dimension Brass II Full Library
4 brass ensembles – 16 individually microphoned instruments
Muted trumpet ensemble (4 players)
Muted French horn ensemble (4 players)
Muted trombone ensemble (4 players)
Wagner tuba ensemble (4 players)
- Authentic ensemble sound with direct access to each voice
- Humanize Presets for real-time control of performance accuracy
- Completely re-mastered, re-edited and expanded sample database
- Optimized for the free, easy-to-use Vienna Synchron Player
- Outstanding ambience of Synchron Stage Vienna (Stage A)
- Production-ready sound, out of the box
Muted Brass Ensembles
As an addition to SYNCHRON-ized Dimension Brass I, this Collection includes three muted brass ensembles: Four trumpets, four French horns, and four trombones were played exclusively with "straight mutes" and recorded as ensembles. However, Vienna's engineers used dedicated microphones for each instrument of the ensemble, allowing you to access each voice individually in order to change sound characteristics, volume, articulation, and performance accuracy intuitively in real-time. Speaking of performance accuracy: The secret ingredient that makes a brass ensemble sound really authentic is the mixture of human interactions and slight imperfections of a live performance. When playing in an ensemble, musicians listen to each other and continually adapt, matching timbre, volume, intensity, and intonation. The Vienna team's recording technique embraces these interactions while isolating the individual instruments for utmost control. Various Humanize Presets let you adjust the performance accuracy of the four ensemble players to your musical demands. The sonic results are supremely authentic and simply breathtaking!
Archaic Sounds of Nature
In addition to the three muted brass ensembles, SYNCHRON-ized Dimension Brass II features an ensemble of four Wagner tubas. From 1849 to 1858, Richard Wagner lived in exile in Switzerland. During his extensive hikes he was inspired by nature, both visually and sonically. This was the time when he began working on his magnum opus "Der Ring des Nibelungen", a four-part opera cycle with a total performance time of 16 hours. He imagined a strong, dark and archaic brass sound, a cross between a French horn and a trombone that instrument maker Adolphe Sax (the inventor of the Saxophone) created for him. The Wagner tuba is in fact a special type of a tenor horn and the mouthpiece and the fingering is identical to the French horn. The ensemble of four Wagner tubas included in SYNCHRON-ized Dimension Brass II is something quite unique that you'll scarcely find in any other library. It will definitely add a particular strong, broad, trembling, down-to-earth sound and an epic dimension to your music!
Extended Articulations
SYNCHRON-ized Dimension Brass II includes all samples and articulations of the well-known Vienna Dimension Brass II Collection (Full Library) that has been expanded with new articulations, providing even more variations, nuances and possibilities of expression. The new performance glissandos were recorded up to a tritone for the trombones and even up to an octave for the trumpets and French horns. They can be seamlessly combined with the legato performances. The new medium sustained notes are available in six dynamic layers and are not looped, providing the instruments' all-natural decay. You may crossfade between different dynamic layers by using a continuous controller in order to get natural and seamless transitions – from a mellow tone color to an assertive, stinging brass sound and back. What's more, the Vienna team added recorded crescendos and diminuendos of one, two, and three seconds length that are absolutely crucial when it comes to ultra-realistic brass performances. Last but not least, the new long portatos of approximately half a second in length fill the gap between the existing short and long sustained notes.
Vienna Synchron Player
SYNCHRON-ized Dimension Brass II is compatible with all other products of Vienna's Synchron Series and comes with the free Vienna Synchron Player. It incorporates the most powerful sample playback engine on the market, featuring unprecedented streaming performance while providing a new level of ease-of-use. You may play short notes, portatos, sustains, glissandos, repetitions and various dynamics intuitively just by moving one or two preconfigured controls, with a minimal need to switch articulations manually. With the Synchron Player's innovative algorithms, the liveliness of these brass ensembles unfolds magically and effortlessly.
World-Class Acoustics
For SYNCHRON-ized Dimension Brass II, Vienna's software developers added a specifically designed convolution reverb derived from Vienna MIR Pro to the Synchron Player, featuring the outstanding and unique ambience of the 540 m² main hall of Synchron Stage Vienna. The perfectly engineered reverberation and placement presets combine customized impulse responses with expertly crafted reverb settings for each group of the ensemble. By adding the ambience of Synchron Stage Vienna's Stage A to the dry samples in real-time, SYNCHRON-ized Dimension Brass II perfectly blends with any other product in the Synchron Series, resulting in a glorious, production-ready sound "out of the box".
System Requirements
PC Windows 7/8/10 (latest update, 64-bit), Intel Core 2 Duo or AMD Athlon 64 X2
macOS 10.10 (latest update) or higher, Intel Core 2 Duo
SSD (M2, Sata 6 or USB3/3.1 UASP Support) for sample content
8 GB RAM (16 GB or more recommended)
AU/VST/AAX Native compatible host (AAX version requires Pro Tools 10.3.5 or higher)
VIENNA KEY (Vienna Symphonic Library USB protection device) or other USB eLicenser (e.g., from Steinberg or Arturia)
Other configurations may work but are not actively supported.
Recommended
Windows 7/8/10 (latest update, 64-bit), Intel i5/i7/Xeon
macOS 10.12 (or higher), Intel i5/i7/Xeon
16 GB RAM or more, depending on your registered products
88 key master keyboard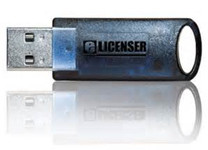 Product activation:
Vienna Instruments require the ViennaKey!
This USB protection device by eLicenser (by Steinberg, formerly Syncrosoft) is not included in any collection, it is a separate item you have to get additionally. So you'll have to order at least one ViennaKey with your first purchase. It will be put inside the shopping basket automatically but can be deleted if not required. Customers who order the complete SYMPHONIC CUBE will get one ViennaKey for free (not shown in the basket). If you already own another eLicenser USB protection device (e.g., from Steinberg or Arturia), you can use it for the VIENNA INSTRUMENTS, too. Each dongle can store up to 100 product licenses.
Additionally an internet connection on any computer is required to authorize a VSL product.