SYNCHRON-ized Special Edition Volume 5 - Dimension Strings
5 String sections, taken from SYNCHRON-ized Dimension Strings:
8 First Violins • 8 Second Violins • 6 Violas • 6 Cellos • 4 Double Basses
Normal and muted articulations: Staccato, détaché, sustained, sforzato, legato, portamento, tremolo, pizzicato
Easily switch between "senza sordino" (normal) and "con sordino" (muted) articulations in one Preset
Authentic ensemble sound with direct access to each voice
Humanize Presets for real-time control of performance accuracy
Outstanding ambience of Synchron Stage Vienna
Pre-configured reverb settings for accurate and authentic placement of each instrument on stage
Production-ready sound, out of the box

Crossgrade/Upgrade prices - from Special Edition to the corresponding SYNCHRON-ized Special Edition & from SYNCHRON-ized Special Edition Vol. 5 to to the large Collections SYNCHRON-ized Dimension Strings I and SYNCHRON-ized Dimension Strings II : Add the desired product to the shopping cart and log into your account. Now you can request your "VSL User Discount" and get your personal Crossgrade price! As all Crossgrade licenses have to be generated individually, the delivery can take up one business day.
Stunning Realism Through Imperfection
The string players of these ensembles were recorded in homogeneous groups, capturing all of the human interactions and slight imperfections of a live performance. Individual microphones for each player allow you to access each voice of the ensemble separately.
Even the best musicians never play in perfect unison; slight imperfections in pitch and timing, as well as different timbres and vibrato intensities create a lively, beautiful ensemble sound. When playing as a group, musicians continually adapt to each other, and their interactions within the ensemble reveal the "magic" of a live performance. With the Vienna Synchron Player and its Auto Humanization feature, these nuances and variations are created automatically while simply playing the keyboard.
You may easily select the number of musicians of the ensemble in one instance of the Synchron Player, from the principal, to single desks, to the full ensemble size. What's more, you can automate the integrated mixer and therefore control the volume of each player separately. Each ensemble instrument has its own Synchron Stage Impulse Response for placement and reverberation, so it's a breeze to use different Dimension Strings ensemble sizes in one instance of the player.
World-Class Acoustics
The Vienna Synchron Player incorporates a specifically designed convolution reverb derived from Vienna MIR Pro, featuring the outstanding ambience of the 540 m² (5,813 sq.ft.) main hall of Synchron Stage Vienna. The perfectly engineered reverberation and placement presets combine customized impulse responses with expertly crafted reverb settings for each instrument or ensemble. By adding the ambience of Synchron Stage Vienna's Stage A to the relatively dry samples in real-time, the ensembles of SYNCHRON-ized Special Edition Vol. 5 blend perfectly with any other product of the Synchron Series. Specifically, the included mixer presets are seamlessly compatible with the String Presets of the SYNCHRON-ized Special Edition Volumes 1, 2 and 3.
Library Content
Samples 186,358 | Download Size 25.5 GB | Installed Size 51.1 GB
Mac:
macOS 10.13 or higher
64 bit
Intel Core i3
RAM: 8GB (16GB recommended)
SSD hard drive recommended
Windows:
Windows 8-10
64 bit
Intel Core i3 or AMD Athlon 64 X2
RAM: 8GB (16GB recommended)
SSD hard drive recommended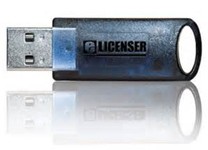 Product activation:
Vienna Instruments require the ViennaKey!
This USB protection device by eLicenser (by Steinberg compatible) is not included in any collection, it is a separate item you have to get additionally. So you'll have to order at least one ViennaKey or Steinberg eLicenser with your first VSL purchase. Each dongle can store up to 100 product licenses.
Additionally an internet connection on any computer is required to authorize a VSL product.