A Sound Designer's Best Friend
For years, distortion and saturation effects have only seen incremental advances. Thermal breaks ground with a multi-stage engine that goes far beyond what multi-band distortions traditionally accomplish, inviting experimentation and inspiring creativity. The XY control provides an easy interface to enhance harmonics by tapping into it's layered engines, each with analog and digital distortion algorithms, effects, modulation and imaging.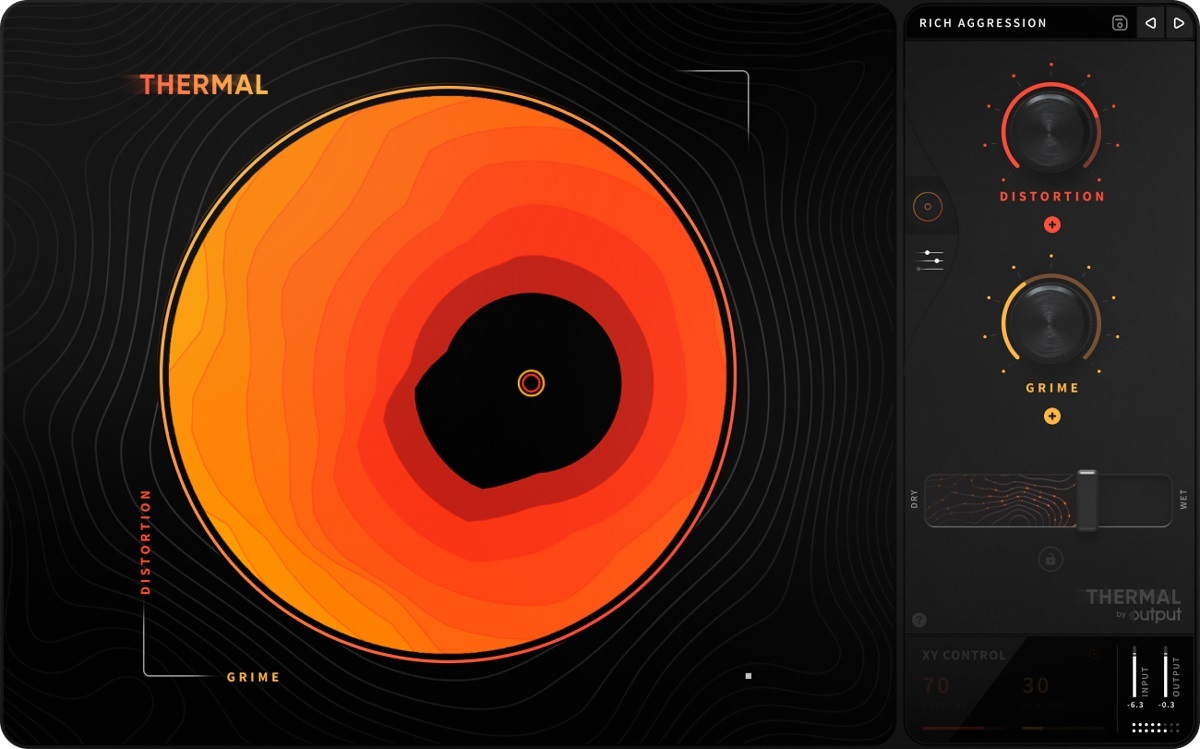 Explore the details - Dig into Thermal's Advanced Page to get into the nitty gritty.

Advanced - Go beyond the presets and interact with the distortion on the waveform display, tweak modulation envelopes and add effects.

Waveform Display - Hone in on a specific frequency range by dragging the handles on the waveform and adjust volume using the slider. Turn band split on to activate the crossover filters.

Distortion & Effects - Choose from 19 analog and digitally modeled distortion algorithms. Add harmonics and grit, shape amplitude, and add frequency modulation.

Width & Tone - Add a final touch to each stage by adding Mid Side and time-based width, then shaping highs and lows using the Tone panel.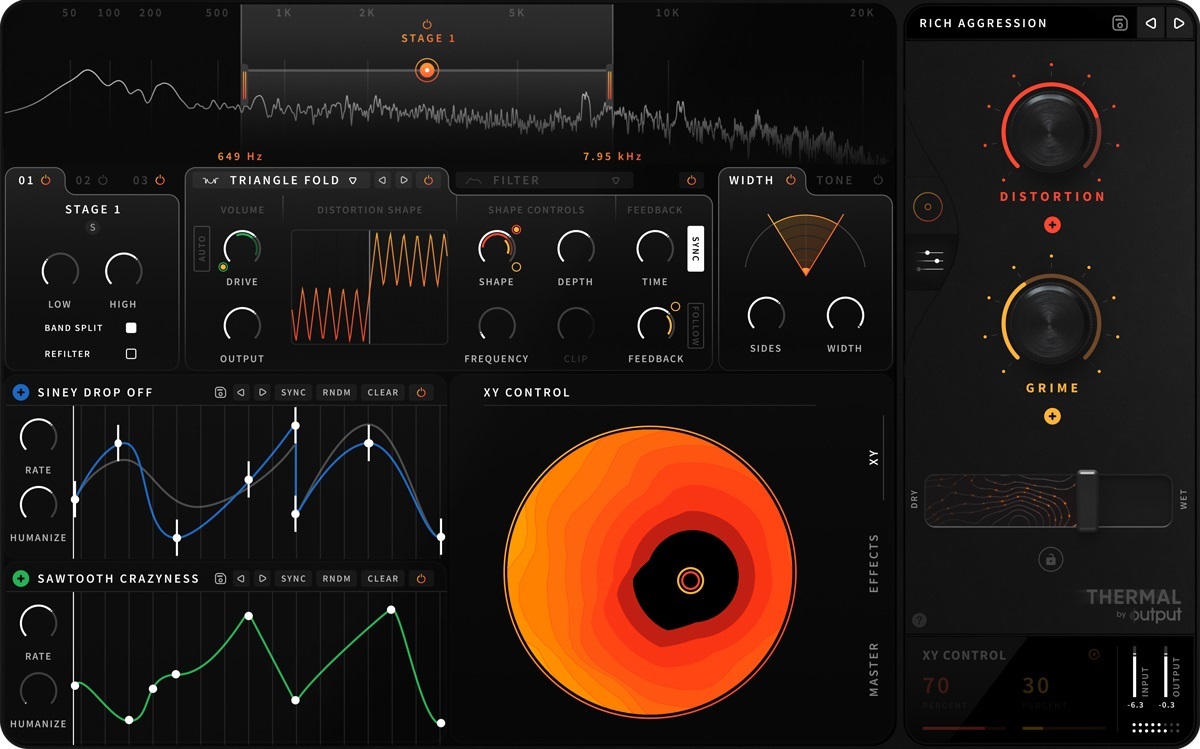 Key Features
250+ presets for instant playability

A circular XY control linked to distortion parameters

Multi-stage distortion and effects processing

Mid-Side and time-based width

15+ custom distortion types

9 built-in FX with an additional master compressor and filter

Value readout panel for better understanding of controls

Favoriting feature in Presets menu

Built-in Tool Tips on Advanced page
System Requirements
Mac OS X 10.9 or higher, 64 bit compatible
Windows 7 or higher, 32 and 64 bit compatible
4GB of RAM required, 8GB recommended
At least 400 MB of free drive space
AAX, AU, VST and VST3 versions included
The system requirements can be found in the product description or on the manufacturer's website.
Product activation:
An internet connection is required to authorize / activate the product.