The TSAR-1R Reverb is the little brother of our high-end TSAR-1 Reverb and combines ease-of-use with the same powerful reverb algorithm as its big brother. The TSAR-1R is the first choice for any situation where you need fast results without sacrificing sound quality.
The True Stereo Algorithm inside the TSAR reverbs is what gives them their magic. The strength lies in the sophisticated sound and versatility, no matter whether they are used on strings and brass or rock drums and lead vocals, they always shine. All this while still having a comprehensive and easy-to-use interface that is unparallelled in other high-end reverb products.
In short
True Stereo Algorithm - Same as in TSAR-1 Reverb
Extremely easy to use
Modern and powerful high-end reverb
Bundled for free when you buy TSAR-1 Reverb, Mix Bundle and Studio Collection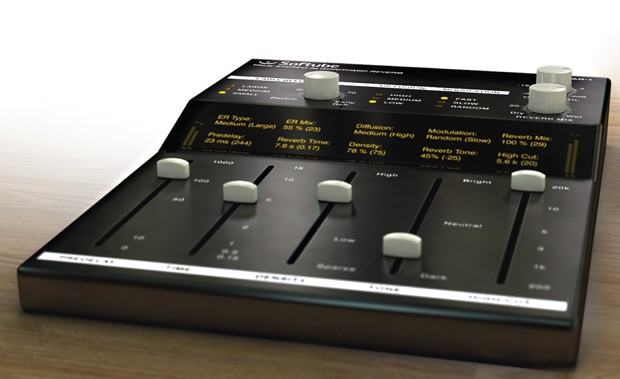 "TSAR-1 Reverb is my new go to reverb. The sound is just fantastic. If the TSAR-1 were a piece of hardware from 20 years ago people would be tripping over themselves to buy the plug-in emulation."
Geoff Sanoff, Chief Engineer, Stratosphere Sound NYC
"I can´t imagine anything simpler or more flexible than the TSAR-1, five basic sliders that can take you from the past to the future..."
Chuck Zwicky
(Prince, Soul Asylum, Delirious?, The Jonas Brothers, Jeff Beck, Dead Prez, etc.)


m.i.p.a. 2011


Audiofanzine 4.5 Stars


Delamar Gut!


Recording Redaktionstipp


Bonedo 4.5 Stars


MusicRadar Rating 4.5 Stars
Mac:
macOS 10.13 or higher
64 bit
Intel Core i3 (M1 support pending)
RAM: 8GB
1280x800 or higher display resolution
Windows:
Windows 10
64 bit
Intel Core i3 or AMD Quad-Core
RAM: 8GB
1280x800 or higher display resolution



This product requires an activation!
You can either "soft" activate on your computer without addditional hardware or transfer the license to an iLok USB dongle which has to be purchased separately. The iLok dongle can be used to run the protected software on different computers. Your licenses can be easily manged using the iLok Licence Manager. To protect your investment against theft or loss we recommend the iLok Zero Downtime protection with TLC.
An internet connection on any computer and a free user-accout at www.ilok.com is required to authorize the product.
Please check with the software manufacturer which iLok version is required at least if you want to use a hardware iLok!