Vienna Ensemble Pro 7 - The Magnificent Seven
Vienna Ensemble Pro has become the definitive cross-platform network solution in studios and production facilities around the world. This mixing and hosting application enables you to set up a multiple computer network with both Macs and PCs without the need for extra MIDI and audio interfaces – all you need is a simple Ethernet cable! Even when you're using only one computer, Vienna Ensemble Pro improves your work-flow dramatically, with unique functions such as "Preserve" that keeps all your plug-ins and samples loaded while switching from one project to another – a huge time saver!
Vienna Ensemble Pro supports Vienna's own sample players as well as all of your third-party VST/AU instruments and effects plug-ins and mix them in stereo and surround (up to 7.1), with full parameter automation and optional one-click integration with Vienna MIR Pro. What's more, with the included Epic Orchestra 2.0 Sample Pack you get a powerful all-in-one production tool to get you started right away!
With the purchase of Vienna Ensemble Pro 7 First License, you will receive a single license for Vienna Ensemble Pro 7, which also includes Epic Orchestra 2.0*.
If you need additional licenses, you can purchase:
*An Epic Orchestra 2.0 license will be added automatically to your First License of Vienna Ensemble Pro 7, so you don't need to order Epic Orchestra 2.0 separately. However, you may purchase Epic Orchestra 2.0 separately, without purchasing Vienna Ensemble Pro 7.
New Features
Included FX Plug-ins – A selection of powerful plug-ins, based on Vienna Suite Pro, with convenient GUI displays embedded in the mixer channel view: Compressor Pro, Equalizer Pro, Exciter Pro, Limiter Pro, Analyzer Pro.
Pro versions of Vienna Suite's surround-specific plug-ins: Matrix Mixer Pro, Surround Balance Pro, Surround Pan Pro.
Simplified Automation – Detailed clear names of all automatable parameters available in Vienna Ensemble Pro and all inserted plug-ins.
Instance CPU Usage – Realtime read-out of the specific CPU load
Instance MIDI/Audio activity – Better overview, easy to observe and to control MIDI and audio activity
Vertical Instance List – For a quicker overview of all available instances (in addition to the tabbed view)
Favorites Manager – Create a list of your go-to plug-ins (FX/instruments)
Favorites (auto-populated) – Always see your recently most used plug-ins on top of your plug-in list
Customize Plug-in use in the Vienna Ensemble Pro Preferences
Improved Plug-in Scanning for a smoother experience with troublesome or incompatible plug-ins
Instance disabling (automatable)
Folder disabling (automatable)
Copy/paste channels – For flexible template adaptations (Comm. C/V, Ctrl C/V)
Instant Server Discovery – Reliable server detection, also in complex situations
Faster connection/disconnection from VE Pro Server/instances
Faster saving times – Instance data is compressed/decompressed to increase saving speed with demanding plug-ins like NI Kontakt.
Articulation Display – The currently playing articulation is displayed directly in the channel (works for Vienna Synchron Player, Vienna Instruments Player, Vienna Instruments Pro Player).
Missing Patches are indicated by a red frame (works for Vienna Synchron Player, Vienna Instruments Player, Vienna Instruments Pro Player).
FX Mini GUI Displays - Watch some of your integrated FX plug-ins right in the channel view.
Includes Epic Orchestra 2.0, the 73 GB sample pack powered by Vienna Synchron Player
AU3 Beta
Existing Features
Cross-platform MIDI and audio LAN solution for Macs and PCs.
No audio interfaces, no MIDI interfaces on your additional networked computers – All you need is Ethernet with a Gigabit connection.

AU/VST (Mac) and VST (PC) hosting – Instantiate any VSL and 3rd party VST and AU plug-ins (works with nearly all available VST/AU plug-ins and supports multiple outputs).
Preserve Instance – Disconnect Vienna Ensemble Pro from your sequencer while keeping all of your instruments and samples loaded, and re-connect to a new cue or project without loading again.
Full surround support up to 7.1 with integrated plug-ins for surround-to-surround balancing and mono/stereo-to-surround.
Frozen/Disabled channels allow unloading all plug-ins (including their allocated memory) from a selected channel, while keeping data intact
Channel grouping allows assigning channels to a group, with option to link selected parameters to the entire group
Windows only: Dual architecture servers – Run 64-bit and 32-bit Vienna Ensemble Pro Servers side-by-side on the same computer and integrate 32-bit 3rd party instruments into your 64-bit DAW and vice versa.
VST3/AAX Native/MAS connector plug-ins – Supports up to 48 MIDI ports and 768 audio ports per instance.
VST plug-in hosting on the Mac, allowing for full compatibility with Windows
Audio input plug-in – Route audio signals from your DAW into Vienna Ensemble Pro, e.g., to turn it into a virtual FX rack on your networked computer.
Optimize All – Clean up your RAM by purging all unused samples of all instantiated Vienna Instruments with one mouse click!
Plug-in latency compensation ensures full sync of all plug-ins inside each Vienna Ensemble Pro instance.
Optional one-click integration of Vienna MIR Pro (sold separately).
AU/AU3/VST/VST3/AAX Native/MAS plug-in or stand-alone.
* You need one Vienna Ensemble Pro 7 license per computer. For example, if you have two computers, one master and one slave, you need just one license if you're running one or more instances of Vienna Ensemble Pro 7 on your slave computer only. If you're running one or more instances of Vienna Ensemble Pro on both your master and slave machines, you need two licenses. Also, each computer requires one ViennaKey for authorization.
Go to "More Infos" for an overview showing the key features of Vienna Ensemble, Vienna Ensemble Pro 6 and Vienna Ensemble Pro 7.
Minimum
PC Windows 7/8/10 (latest Update, 32/64-bit), Intel Core 2 Duo or AMD Athlon 64 X2
macOS 10.12 (latest update), Intel Core 2 Duo
2 GB RAM (4 GB recommended)
Working Gigabit connection between master and networked computer(s). Also works on a one-computer setup.
ViennaKey (Vienna Symphonic Library USB protection device) or other USB eLicenser (e.g., from Steinberg or Arturia)
eLicenser Control Center software (get the latest version from www.eLicenser.net)
Other configurations may work but are not actively supported.
Recommended
PC Windows 7/8/10 (latest Update, 64-bit), Intel i5/i7/Xeon
macOS 10.13 (or higher), i5/i7/Xeon
Fast separate hard drive (7200 rpm or faster)
Supported plugin formats tba. ;-)
MAS version requires Digital Performer 8 or higher
AAX version requires Pro Tools 10.3.5 or higher
88 key master keyboard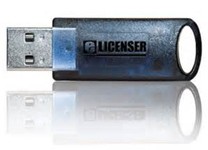 Product activation:
Vienna Instruments require the ViennaKey!
This USB protection device by eLicenser (by Steinberg compatible) is not included in any collection, it is a separate item you have to get additionally. So you'll have to order at least one ViennaKey or Steinberg eLicenser with your first VSL purchase. Each dongle can store up to 100 product licenses.
Additionally an internet connection on any computer is required to authorize a VSL product.