Upgrade for registered users of Vienna Ensemble Pro versions 4, 5 and 6
By purchasing this upgrade you will receive one single license "first license" for Vienna Ensemble Pro 7, this license also includes Epic Orchestra 2.0.
If you need additional upgrade licenses, you can purchase:
Minimum
PC Windows 7/8/10 (latest Update, 32/64-bit), Intel Core 2 Duo or AMD Athlon 64 X2
macOS 10.12 (latest update), Intel Core 2 Duo
2 GB RAM (4 GB recommended)
Working Gigabit connection between master and networked computer(s). Also works on a one-computer setup.
ViennaKey (Vienna Symphonic Library USB protection device) or other USB eLicenser (e.g., from Steinberg or Arturia)
eLicenser Control Center software (get the latest version from www.eLicenser.net)
Other configurations may work but are not actively supported.
Recommended
PC Windows 7/8/10 (latest Update, 64-bit), Intel i5/i7/Xeon
macOS 10.13 (or higher), i5/i7/Xeon
Fast separate hard drive (7200 rpm or faster)
Supported plugin formats tba. ;-)
MAS version requires Digital Performer 8 or higher
AAX version requires Pro Tools 10.3.5 or higher
88 key master keyboard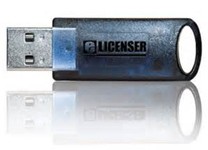 Product activation:
Vienna Instruments require the ViennaKey!
This USB protection device by eLicenser (by Steinberg compatible) is not included in any collection, it is a separate item you have to get additionally. So you'll have to order at least one ViennaKey or Steinberg eLicenser with your first VSL purchase. Each dongle can store up to 100 product licenses.
Additionally an internet connection on any computer is required to authorize a VSL product.