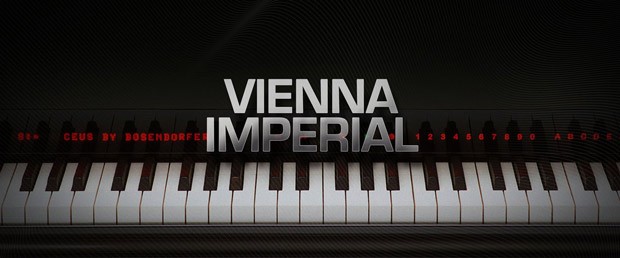 The most realistic sampled piano ever created
The new VIENNA IMPERIAL virtual grand piano is a class of its own. The venerable Bösendorfer Imperial 290-755 that the Vienna team hosted at the Silent Stage for two months was equipped with the famed piano manufacturer's CEUS technology, which allowed for the most precise and by far most extensive piano sample recordings ever conducted in the history of music technology. 1,200 recorded samples per key represent a magnitude of sampling detail that has been unthinkable up to now.
The innovative implementation of meticulously recorded pedal-up and pedal-down notes in up to 100 velocities, comprehensive sympathetic resonances, and multiple release samples make the Vienna Imperial quite honestly the most realistic sampled piano ever created.

No less importantly, the Vienna Imperial is so easy to use. The Basic View of the user interface lets you choose between three recording positions (close, player, and audience). The Advanced View gives you quick and easy access to more control options such as convolution reverb, EQ, pedal noises, sympathetic resonances, stereo width, MIDI sensitivity and more. But don't get fooled by the slick interface – under the hood is a new proprietary piano engine that has been specifically designed to drive this massive amount of sample data and processing power. And when all is said and done, it boils down to how it sounds. Dare we say, the "Passion of the Grand" has never been more real.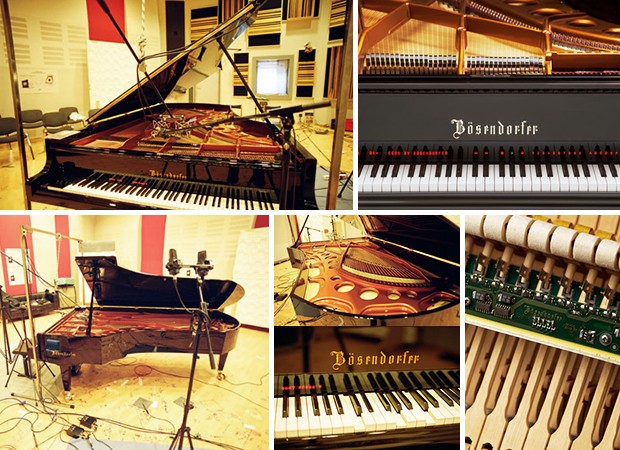 Features
Up to 100 velocities per key, 1,200 recorded samples per key
Audience, player, and close microphone recording positions
Powerful proprietary piano engine
Multiple release samples for different note lengths (supports authentic staccato/staccatissimo performances)
Repetition samples for pedal-sustained notes
Sympathetic resonances for sustain pedal up and down positions
Adjustable pedal noises
Easy to use interface with unique velocity histogram
Convolution reverb featuring three halls of the famous Vienna Konzerthaus
Equalizer
Dynamic range control
Lossless sample compression for using less hard disk space
RAM Optimizer to unload unused samples out of RAM
24-bit/44.1kHz, stereo

Your purchase also entitles you to download the free Vienna Ensemble 2 mixing and host software.
The Vienna Imperial Collection is not divided into Standard and Extended Libraries like other Vienna Instruments Collections. The Standard package includes the full set of samples along with the software instrument/engine. The Library contains 500 GB of uncompressed sample data in 44.1kHz/24-bit. Due to a specifically developed optimization process, the Vienna Imperial engine decompresses the samples in real-time, so that they take up only 50 GB of space on your hard disk.
Product Details
The CEUS computer grand is capable of recording even the most subtle key movements and positions using microprocessors and highly sensitive optical sensors. It plays those recorded notes absolutely identically using solenoids installed under every key. Far exceeding the limits of any other system, the CEUS measures the velocity of the hammer on its way to the string just before striking it (a distance of just 0.15") with an accuracy of 0.0001 milliseconds, and even records and exactly reproduces the key movements after every strike.

Velocities
The CEUS technology made it possible to exploit the velocity range of the MIDI protocol to an unprecedented degree. Up to 100 velocities were recorded per key and playing technique, i.e., with and without pressing the sustain pedal, and alternatively with the soft pedal down. There are simply no audible steps between the singular velocity layers, and every single key has its own authentic velocity curve. These precise recording techniques would have been impossible without Bösendorfer's CEUS technology. No human pianist, no matter how skilled, would be able to play 100 evenly spaced velocities from pianissimo to fortissimo, not to mention playing them consistently across all playing techniques such as sustain pedal or soft pedal down.

Release Samples
Bösendorfer's computerized grand also allowed for another innovation, the recording of perfectly timed release samples, depending on the length of the note played by the user. In particular, the releases of very short notes, with lengths between 100 and 1,000 ms, were recorded in subtly gradated steps, because in this range the length of each held note most affects the volume and sound of the release. Therefore the Vienna Imperial can reproduce release sounds very authentically, most audibly when playing short staccatos in the lowest range.

Sympathetic Resonances
The dedicated piano engine supports sympathetic string resonances. There are two variants, sympathetic resonances of individual strings (pedal-up) and of all non-damped strings (pedal-down). The first case covers the overtone resonances of each individual string reacting to other keys being played. An algorithmic solution recreates what happens in a real piano, based on a bank of carefully tuned resonance filters. The amount of this resonance can be adjusted with the Sympathetic Resonance parameter. In the pedal-down case, the sound of the whole piano with all its resonating strings reacting to a given key has been captured.

Micing
The elaborate positioning of microphones allowed for the sound to naturally evolve and spread, but minimized capturing the sound of the room. Therefore the Vienna Imperial remains flexible and can be placed easily in any virtual environment you may choose. You may select between three microphone positions, resulting in three different sonic basis points and lending the Vienna Imperial well to orchestral music, romantic ballads, contemporary pop and rock tracks as well as jazz performances.

Each of the three positions is a different mix of several microphones, carefully positioned to provide a well-balanced, phase coherent, and accurate overall sound.

Distant – Audience Position
The audience position exhibits the most room ambience, as is needed when recreating the sound of a concert recording. The sound of the Bösendorfer Imperial develops naturally and is well balanced throughout.

Middle – Player Position
This position recreates the sound a pianist would be hearing when playing the instrument. The perspective offers a present and broad sound that can be mixed superbly into contemporary productions and modern tracks.

Close – Microphones placed in the body?
This microphone position, with its clear, distinctive, and voluminous tone, is suited for all modern applications that need a direct and focused sound.

Recorded Styles
Sustain pedal up
Sustain pedal down
Soft pedal (una corda) down
Repetition tones for sustain pedal down (hitting the sounding string)
Repetition tones for sustain and soft pedal down (hitting the sounding string)
Release samples in different lengths
Release samples in different lengths with the soft pedal down
Sympathetic resonance tones of individual keys (sustain pedal up)
Sympathetic resonance tones of the whole piano (sustain pedal down)
Library Content
Standard Library: Samples 69.633 | Download Files Size 46,8 GB | Installed File Size 46,8 GB
Future Music & musicradar.com 10/2009

"Vienna Imperial is one of the most consistent sampled pianos we've ever tried and will delight those who can afford it."
DV Magazine 29.09.2011

Conclusion
Normally during my conclusions I ramble on endlessly, and finally get to some sort of a point after much hamming-it-uppery. Not this time: the Vienna Imperial is the very best – without question – piano plug-in I've ever had the privilege of using, and if you have the necessary RAM to deal with something of this size, I urge you, no, command you to go out and buy it immediately. The second you hear even the first few notes, you'll undoubtedly understand why.


MusikRadar Rating 4.5


Alexandre Desplat
Harry Potter and the Deathly Hallows Part I & II, The Curious Case of Benjamin Button, Coco avant Chanel, The Queen, The King's Speech, Carnage, Renoir
"Since I'm working in Hollywood it requires a vast library and that's why VSL is really useful."


David Foster
16-time Grammy Award winner, composer and producer of Chicago, Earth, Wind & Fire, Al Jarreau, Chaka Khan, Michael Jackson, Barbra Streisand, Natalie Cole, Whitney Houston, Céline Dion, Seal, Michael Bolton, Peter Cetera
"To have the magic of a full orchestra in breathtaking 3D sound at your fingertips is the best luxury someone like myself could hope for. Thank you VSL for an amazing product."


Danny Elfman
Men in Black, Good Will Hunting, Planet of the Apes, Spiderman, Batman Returns, Corpse Bride, Alice in Wonderland, Mars Attacks!,The Simpsons, Desparate Housewives, Oingo Boingo)
"Vienna Symphonic Library has been the center of my orchestral sample library for several years now. I go to their library first every time I create an orchestral template when I´m beginning each film I score. And my demos sound great. I recommend this library to anybody getting into film scoring."


Jochem van der Saag
Michael Bublé, Andrea Bocelli, Jackie Evancho, Josh Groban, Seal
"Vienna Symphonic Library is way ahead of the curve in terms of their sounds and their software; the combination of both musical expression and technical excellence is truly superb and unrivaled"
Mac:
macOS 10.10.5 or higher
64 bit
Intel Core i3
RAM: 8GB (16GB recommended)
SSD hard drive
Windows:
Windows 8-10
64 bit
Intel Core i3 or AMD Athlon 64 X2
RAM: 8GB (16GB recommended)
SSD hard drive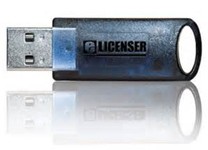 Product activation:
Vienna Instruments require the ViennaKey!
This USB protection device by eLicenser (by Steinberg compatible) is not included in any collection, it is a separate item you have to get additionally. So you'll have to order at least one ViennaKey or Steinberg eLicenser with your first VSL purchase. Each dongle can store up to 100 product licenses.
Additionally an internet connection on any computer is required to authorize a VSL product.