*VSL Upgrade policy – get your personal upgrade discount in our shop!
Based on available registrations in your VSL User Account VSL Software and Software-Bundles might qualify for an upgrade/complimentary discount. To check for any possible discount simply enter your VSL login email in our basket when requested. Any available discounted price will be calculated immediately. By upgrading from a software pack you can complete the respective Software Bundle discounted!
Please allow up to one work day for delivery of personal upgrades or discounted licenses.

Vienna MIR PRO is a network-capable mixing solution for Mac and PC, based on Multi Impulse Response convolution. It merges all parts of the creative process – composition, orchestration and mixing – into a single intuitive workflow. The software offers a holistic approach to the spatial modeling of virtual orchestras, allowing the user to interact with the players more like a conductor than an engineer.
Its innovative multi-parameter Control Icon replaces conventional faders and pan pots and offers concise control for positioning each instrument on the virtual stage, changing its volume and stereo width, and even rotating it within a fluid three-dimensional environment.
Please note that Vienna MIR PRO requires at least one RoomPack with dedicated impulse responses. You may choose from various Vienna MIR RoomPacks that are available separately.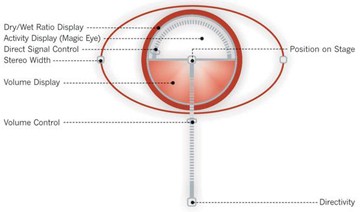 Vienna MIR PRO combines specific directional frequency profiles with reflectional information from every instrument, assembling all of the acoustic interactions into an accurate and satisfying recreation of musicians playing their instruments in place and in space. Vienna MIR PRO is much more than just "a multi-sample" of a hall – and this is where it far surpasses any other convolution reverb available on the market. Vienna MIR PRO is multi-source, multi-directional, multi-positional, and multi-format.
Vienna MIR PRO comes as a dedicated plug-in in the formats AU, VST, AAX Native and RTAS, allowing you to run it directly in your favorite sequencer or DAW. Additionally, our cross-platform MIDI and audio LAN solution Vienna Ensemble PRO 5 allows for a comfortable one-click integration of Vienna MIR PRO.
Features
AU/VST/AAX Native/RTAS plug-in for direct integration with most modern DAWs.
Optional one-click integration in Vienna Ensemble PRO 5 (sold separately).
Full latency compensation.
Graphical user interface depicting 3D renderings of the selected room (venue maps) with scroll wheel zooming.
Intuitive multi-parameter Control Icon for quick interaction with instruments and visual feedback – and direct access to the connected instrument.
Character Presets (such as 'Air', 'Silk', 'Bite', 'Distant', 'Warm') for quick timbral changes, available for most Vienna Instruments.
GUI options such as Instrument Grouping, Hide Icon, Instrument Focus.
Room EQ and Master EQ.
Pre-listening feature before selecting a room.
Adjustable Room Tone (natural noise floor).
Microphone Position Offset allowing for movement of virtual microphones in the room.
Reverb length can be changed individually for each microphone position.
Enhanced possibilities for defining the format and for the handling of the virtual main microphone(s), including the option for using a secondary microphone in most rooms.
Works with any commonly used sampling frequency, up to 192 kHz.
MIRacle plug-in – Direct access to a tailor-made algorithmic global reverb for "sweetening".
In combination with Vienna Ensemble PRO 5
LAN capability.
Direct and/or stem outputs.
3rd Party VSTi/AU hosting.
Audio inputs.
AUX sends for individual instruments and input signals.
Automation of user-defined parameters.
MIDI remote control of user-defined parameters.
Learn All/Optimize All for Vienna Instruments.
Master Tune for Vienna Instruments.
Please note: Vienna MIR PRO comes with one license per purchase. If you´d like to use Vienna MIR PRO on multiple computers simultaneously, Vienna MIR PRO 24 will be a great and cost-effective option to get additional licenses.
Future Music & musicradar.com 12/2012

"For those hankering after the sound of the room as an integral part of the final mix result, MIR is as close as you can get right now without leaving the virtual world."
Keys, März 2010
"Der Mischprozess geht weg vom klassischen Mischpult hin zu einer intuitiven Arbeitsweise mit einer liebevoll gestalteten grafischen Oberfläche. […] Hier kann der Musiker den technischen Aspekt eines Mixes getrost vergessen und nimmt durch das visuelle Feedback eher die Rolle eines Dirigenten ein. Einfacher geht es nicht mehr. […] Im Ergebnis klingt die MIR kristallklar und die räumliche Differenzierung ist wirklich überzeugend gelungen. Ein solches Ergebnis lässt sich mit anderen Mitteln nicht erreichen […] generell gewinnen Arrangements an Realismus und, ich wage zu sagen, an Emotionalität. Dem Nutzer bietet sich ein differenzierter und detaillierter Umgang mit der Räumlichkeit, der weit über altbekannte Mittel wie Panning und Reverb hinaus geht. Die MIR ist beileibe kein einfaches Hall-Plug-in, sondern ein unkonventionelles Mischpult und dazu ein vollwertiger 64-Bit-Host."
Andreas Moisa, Keys, März 2010

Sound & Recording, April 2010
"Eigentlich lässt sich der Klangeindruck mit einem Wort ausdrücken: umwerfend. Man muss einfach selbst gehört haben, was dieses Werkzeug leistet. […] Zunächst entstand bei mir zu keiner Zeit der Eindruck eines Reverbs, sondern es fühlte sich immer sofort an wie ein Raum […] man hat den Eindruck, als hätte VSL von Anfang an auf dieses Produkt hin gearbeitet – die Vienna Instruments entfalten im Zusammenhang mit der MIR einen einzigartigen Klangrealismus mit einer bisher nicht gekannten räumlichen Tiefe."
Hans Hafner, Sound & Recording, April 2010
Sound & Recording, March 2009 (translated)
"VSL's software enters uncharted territory.
MIR's interface looks great due to the lovingly modeled spaces. The innovative graphical operational concept is great. It allows to form the orchestral sound on the virtual stage like a conductor rather than like a sound engineer.
The flexibility of the spatial design and the possibilities to melt various instruments are one-of-a-kind. Even when using relatively small rooms that don't produce any noticable resonances, MIR enhances the orchestra with more substance and homogeneity. Mere computer-based productions often face the problem that solo instruments seem to stand next to one another in the mix but don't merge into the big picture. MIR gets down to the root of the trouble and puts all single instruments together, merging them to a complete orchestra.
With MIR the Vienna Symphonic Library makes the mixing process of virtual orchestral instruments easier and more intuitive than ever before. The application is no competition to established convolution reverb solutions but an innovative virtual stage that can be played as a conductor. At the same time MIR breaks new ground when it comes to sound and its realism. There is less focus on reverberation, but more on room simulation and homogeneity."
Ralf Kleinermanns, Sound & Recording, March 2009 (translated)

Sound & Recording, February 2009 (translated)
"Vienna MIR achieves a simulation of rooms of previously unknown detail und depth. Even the most delicate nuances of the positioning of instruments can be reproduced. Vienna MIR adds a spatial dimension to the most subtle harmonic interrelations. Breathtaking."
Gerald Dellmann & Walter Wehrhan, Sound & Recording, February 2009 (translated)
For smaller projects (e.g., users of the Vienna Special Editions):
Mac:
macOS 10.10 or higher
64 bit
Intel i7 Quad or higher
RAM: 12GB
Windows:
Windows 8-10
64 bit
Intel i7 Quad or higher
RAM: 12GB
For larger projects
Mac:
macOS 10.12 or higher
64 bit
Mac Pro 8-Core Xeon 5520 "Gainstown" or higher
RAM: 24GB
Windows:
Windows 10
64 bit
Intel Quad Xeon 5520 or higher
RAM: 12GB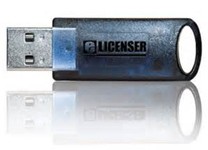 Product activation:
Vienna Instruments require the ViennaKey!
This USB protection device by eLicenser (by Steinberg compatible) is not included in any collection, it is a separate item you have to get additionally. So you'll have to order at least one ViennaKey or Steinberg eLicenser with your first VSL purchase. Each dongle can store up to 100 product licenses.
Additionally an internet connection on any computer is required to authorize a VSL product.