*VSL Upgrade policy – get your personal upgrade discount in our shop!
Based on available registrations in your VSL User Account VSL Software and Software-Bundles might qualify for an upgrade/complimentary discount. To check for any possible discount simply enter your VSL login email in our basket when requested. Any available discounted price will be calculated immediately. By upgrading from a software pack you can complete the respective Software Bundle discounted!
Please allow up to one work day for delivery of personal upgrades or discounted licenses.

Vienna MIR RoomPack 2 - Studios & Sound Stages V.2
NEW in April 2013: Recording Studio Weiler
The Vienna team has expanded the existing RoomPack 2 ("Studios & Sound Stages") for Vienna MIR PRO / MIR PRO 24 with a new venue, Recording Studio Weiler. Formerly known as "Little America" and built by bau:ton Los Angeles for legendary producer Peter Wolf in the most western part of Austria, this facility offers two great rooms that are especially well suited for rock, pop and jazz productions.
(Registered users of RoomPack 2 may download the updated version at any time, free of charge!)
Teldex Studio Berlin
Originally built in the 1890s as a ballroom, the famous Recording Hall has been in use for studio purposes since the 1950s. The almost alchemistic mixture of material and surface elements that gave the 4,900 square feet sound stage its unique sonic signature with a remarkable absence of resonances or flutter echoes has been captured by approx. 6,000 impulse responses. Vienna MIR represents the lavishly sized Teldex Recording Hall in its entirety, from two different angles, providing three typical main microphone positions.
Presets featuring instrument placements for larger and smaller sized orchestras ("Herb's Teldex Presets") are available here free of charge for all RoomPack 2 users.
ORF Funkhaus
RoomPack 2 offers three recording studios of the "ORF Funkhaus", the public radio broadcasting building of the Austrian Broadcasting Corporation (ORF) in Vienna, built in the 1930s according to the plans of legendary architect Clemens Holzmeister. More than 13,000 individual impulse responses were captured using up to four dedicated Ambisonics multichannel microphone arrays. The impulses have been directed from up to 50 positions into the room in perfect steps of 60 degrees, plus to the floor and the ceiling.
"Grosser Sendesaal" (Grand On-Air Studio)
The Grand On-Air Studio is the largest hall at the Austrian Radio Broadcasting Center in Vienna, with a reverb time of 1.5 seconds. Being one of the oldest of its kind still in use, it was planned originally for live broadcasts in the 50s and 60s, where remarkably acoustical ideas such as the utter absence of right angles have been implemented. Despite its size, half of its floor is covered by the stage, providing ample space for a full-size symphony orchestra plus an organ at the back wall. The big fixed leather chairs for 230 people are a part of the original design to avoid any noises from the audience during live shows. Literally thousands of artists, ensembles and orchestras (many world-famous ones among them) have recorded there until today, and public concerts take place several times a week.
Vienna MIR represents this wonderful, vibrant hall from four different main microphone positions – two of them on the stage, two in the auditory.
"Studio 2"
On the map, Studio 2 and 3 are almost identical concerning size, but they couldn´t be more different acoustically. In the 1970s, "Studio 2" was equipped with absorbers (mainly on the ceiling) for the purpose of a multitude of big band recordings at that time, resulting in an unbelievably "dry" soundstage with a reverb time of 0.5 seconds. For a decade it was the recording room of the "ORF Broadcast Big Band" and is still a sought-after recording room when it comes to contemporary music, with a demand on an extremely precise sound localization.
Vienna MIR RoomPack 2 captures the whole room from three different main microphone positions: Two positions regard the studio as a stage, while the third one offers a listening perspective from the affiliated control room, for more depth.
"Studio 3"
This recording room of the same size as the "Studio 2" offers a medium reverb time of approximately 0.8 seconds. It is a versatile recording venue for all kinds of instrumentations and styles of music.

Key features of Vienna MIR V.2 RoomPacks
Vienna MIR PRO compatibility.
Homogeneous sound for all Main Microphone polarity patterns due to improved Ambisonics processing.
Adaptation of relative volume between all Main Microphones in all Venues, making it even more comfortable to switch Venues while working on a MIR Project.
More consistency in Dry Signal level scaling.
New Starting Point-settings for many Venues.
To use this product, an installed and activated Version of MIR Pro or Vienna MIR Pro 24 is required.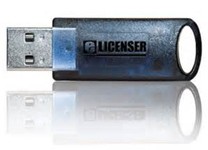 Product activation:
Vienna Instruments require the ViennaKey!
This USB protection device by eLicenser (by Steinberg compatible) is not included in any collection, it is a separate item you have to get additionally. So you'll have to order at least one ViennaKey or Steinberg eLicenser with your first VSL purchase. Each dongle can store up to 100 product licenses.
Additionally an internet connection on any computer is required to authorize a VSL product.