*VSL Upgrade policy – get your personal upgrade discount in our shop!
Based on available registrations in your VSL User Account VSL Software and Software-Bundles might qualify for an upgrade/complimentary discount. To check for any possible discount simply enter your VSL login email in our basket when requested. Any available discounted price will be calculated immediately. By upgrading from a software pack you can complete the respective Software Bundle discounted!
Please allow up to one work day for delivery of personal upgrades or discounted licenses.

High-Precision Stereo & Surround Audio Plug-ins
Vienna Suite delivers a refreshingly approach to classic audio-processing tasks. Its many unique features provide you with further developed algorithms, improved real-time visualization and more flexibility in any setup. We know your sonic endeavors demand intuitive interfaces that effortlessly translate your musical and technical ideas into brilliant sonic results, whether for individual track processing and mixing or for the final mastering process. That's why Vienna Suite forgoes needless complexity and "option overload". The emphasis is on quick comprehension, simplified, intuitive operation, and sublimely musical processing.
With the purchase of Vienna Suite, you will receive a single license for Vienna Suite.
Vienna Suite – Plug-ins
Convolution Reverb
Full 64-bit "True Stereo" 4 channel processing of impulse responses.
Includes impulse responses of 5 halls of the Vienna Konzerthaus, 3 ORF sound stages, and selected acoustic spaces by Inspired Acoustics and Numerical Sound.
Unique impulse response decorrelation algorithm allows for rich, lush and spacious atmospheres.
Advanced impulse response manipulation.
Zero latency processing.
Non-destructive envelopes for impulse response volume, pan, decorrelation, highpass and lowpass.
High-quality impulse sample rate conversion.
High-quality impulse equalizer.
Reverse impulse response.
Pre-delay (0–500 ms).
Time stretch (25–400%).
Auto gain (compensates impulse volume).
Reads WAV, FLAC, VCI formats.
Sample rates up to 96 kHz.
Hybrid Reverb
Combines natural convolution impulses (early reflections of up to 1 sec.) with rich algorithmic reverb tails.
The best of both worlds for a homogeneous and dense sound, meeting today's most professional mixing standards.
Easy to use graphical interface.
Browse View with intuitive parameter access and Hybrid Overview Display.
Edit View with separate convolution and algorithmic sections providing extremely flexible editing options.
Real-time envelope and graphical equalizer display.
Great variety of presets in the categories of room, chamber, church, hall, plate, scoring.
Full 64-bit audio processing.
Equalizer
for silky smooth highs and deep and powerful lows – includes an integrated 120 band spectrum analyzer. Extremely low CPU usage.
Master Equalizer
provides 3 filter types on 5 bands and additional high and low shelf filters with 2 filter types. The use of 4x oversampling makes internal calculations extremely precise. The weapon of choice for delicate sonic mastering tasks.
Limiter
with real-time input/output waveform display and auto-mode for transparent maximization.
Compressor
featuring modern and vintage algorithms and a real-time input/output waveform display.
Multiband Limiter
offering 4 bands with transparent crossover filters and an additional full-range brickwall limiter at the final output stage.
PowerPan
for powerful stage positioning of instruments, featuring real-time audio angular analysis.
Exciter
offering 4x oversampling, tone-color sliders for mixing odd and even harmonics, and a high frequency FFT spectrum analyzer.
Analyzer
featuring a 120 band analog modeled spectrum analyzer, a fast and accurate display of bass frequencies, an auto mode for automatic range management, and a loudest frequency note display.
Goniometer
Glow feature for Goniometer and Correlation Meter facilitates controlling a mix without constant observation.
Integrated Correlation Meter to check mono-compatibility, unwanted phase-shifts and polarity inversions.
Use as a constant controlling device for your mixes, with low CPU demand.
Oversampling allows for precise signal interpretation.
Vienna Suite is the original stereo-only version. It includes eleven 64-bit audio processing plug-ins and runs on all major 64-bit and 32-bit host platforms, supporting VST/VST3/AU/AAX Native/RTAS (OS X, Windows 7/Vista/XP and higher).
Future Music & musicradar.com 10/2011

Verdict
A superb collection of high quality audio tools and two reverbs at a price you can afford.
Review on www.soniccontrol.tv March 2011
CONCLUSION
I already have an EQ, an Exciter, etc., in Logic. But I don't have a Power Pan. I think the Power Pan helps put the Vienna Suite in the "must have" category. And not to delimit Vienna in any way, Power Pan is a killer tool whether you're working with the Vienna Convolution Reverb, Altiverb, or the new Quantum Leap Spaces.
SonicControlTV review ViennaSuite
Testbericht (Englisch) auf www.soniccontrol.tv März 2011
Fazit
Ich besitze bereit EQs und Exciter etc. in Logic. Aber ich habe keinen "Power Pan". Meiner Meinung nach verhilft der Power Pan die Vienna Suite in die "must have" Kategorie zu heben. Power Pan ist ein Killer Tool egal, ob Sie mit dem Vienna Convolution Reverb, Altiverb oder den Quantum Leap Spaces arbeiten.
Test bei Bonedo, 30.8.2010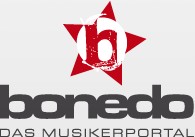 5 Sterne!
Fazit:
Mit der Vienna Suite schafft VSL nicht nur eine äußerst nützliche Ergänzung zur eigenen Orchester- Library , sondern bietet auch allen Nicht-Kunden ein selbstständiges Produkt, das mit seinen sehr transparenten Audiowerkzeugen ohne viel Schnick-Schnack zu begeistern weiss. Die vielen, kleinen und durchdachten Extras, wie Echtzeit-Analyse und Sidechainfilter, oder das übersichtliche und elegante GUI wird man in der Praxis sehr zu schätzen wissen.
Wer auf der Suche nach einem Allroundwerkzeug für "luftige" Musik wie Klassik, Jazz, Folk, u.ä. ist, dem wird diese Suite definitiv Freude bereiten. Die Auswahl der zur Verfügung stehenden Presets unterstreicht diesen Ansatz zusätzlich, sind doch sehr viele von ihnen auf klassische (Vienna) Instrumente abgestimmt.

Für Allrounder klingen einige der Plug-Ins jedoch ein wenig zu transparent und leblos. Nichtsdestotrotz benötigen auch Fans von moderneren Klängen und starker, färbender Kompression hin und wieder mal genau diese Eigenschaften, sodass sich die Sammlung auch für diese Zielgruppe anbietet. Einzig der Preis könnte noch etwas attraktiver sein.
System Requirements VIENNA SUITE PRO
Mac:
macOS 10.10 or higher
64 bit
Intel Core 2 Duo
Windows:
Windows 8-10
64 bit
Intel Core 2 Duo or AMD Athlon 64
System Requirements VIENNA SUITE
Mac:
macOS 10.10 or higher
64 bit
Intel Core 2 Duo
Windows:
Windows 7-10
64 bit
Intel Core 2 Duo or AMD Athlon 64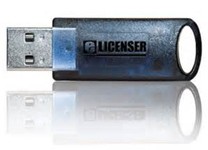 Product activation:
Vienna Instruments require the ViennaKey!
This USB protection device by eLicenser (by Steinberg compatible) is not included in any collection, it is a separate item you have to get additionally. So you'll have to order at least one ViennaKey or Steinberg eLicenser with your first VSL purchase. Each dongle can store up to 100 product licenses.
Additionally an internet connection on any computer is required to authorize a VSL product.