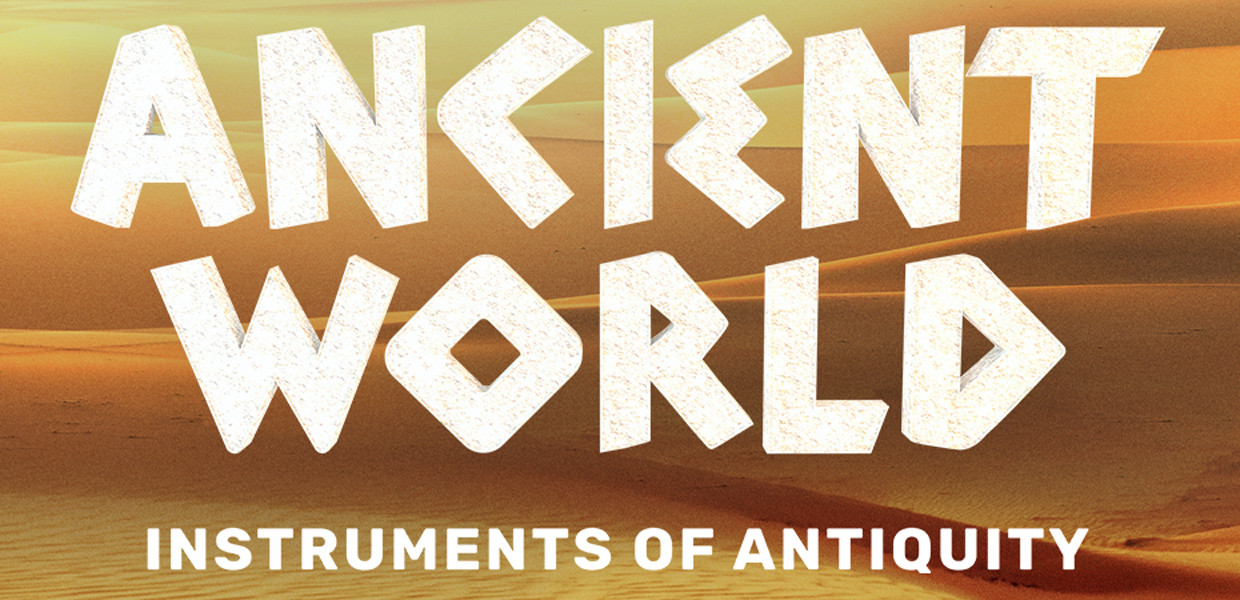 An exciting journey to the origins of music
Big Fish Audio and Funk/Soul Productions are proud to bring you Ancient World: Instruments of Antiquity. Ancient World is an exciting journey to the origins of musical sound. All of the most important instruments of antiquity have been extensively sampled for the first time ever.
Master Luthier, Nikolaos Brass' collection of ancient Greek instruments forms the basis of Ancient World. Brass dedicated his life to the research and re-creation of ancient musical instruments, using the same methods and materials which were used in ages past. Some of the instruments, such as the Syntonon and Copperphone, are extremely rare with only two or three existing worldwide! The multi-sampling of these beautiful instruments presents a rich array of String, Wind, and Percussion implementations.

All of the performance techniques have been meticulously sampled. For instance, the string instruments have articulations such as plucked, with and without vibrato, harmonics, plectrum, tremolo, arpeggios, glissandos, behind the bridge, slides, and more. In some cases, up to thirty samples per note have been recorded.
Ancient World includes eleven string instruments, eight wind instruments, and thirteen percussion instruments. Additionally, almost every instrument comes with a set of inspiring looped performances. In order to expand the geographical and historical boundaries, many rare instruments from Medieval times, the Mediterranean basin, as well as the Middle-East have been added.

Ancient World is an indispensable tool for composers who are active in film, TV and video games.
Instrument Highlights

Syntonon - The Syntonon was created by the great Greek philosopher and mathematician Pythagoras, who had also established the fundamentals of music theory that we are still using today. The Syntonon was an "experimental" instrument as well as the ancestor of the cimbalom. Paintings or sculptures depicting the instrument are not available. Nikolaos Brass re-created the instrument solely based on descriptions found in ancient texts. "Ancient World" features the 1st recreated Syntonon in modern history.

Copperphone (Chalkeophonon) - The Copperphone was an experimental instrument that was considered difficult to play. The most interesting feature of the Copperphone is that a single hit on one disc can produce a very long tail (over one minute), where the overtones move and morph in a beautifully sounding manner. The Copperphone was designed by the great philosopher and mathematician Pythagoras. We are proud to present the rarest copy of the Copperphone.

Phorminx - The Phorminx was probably the most ancient string instrument of the Greeks. It was considered a "sacred" instrument, played by the God Phoebus, using a golden plectrum. The later Lyra and Kithara are considered as off-springs of Phorminx.

Pandoura - The Pandoura was one of the most ancient instruments, its origins dating back to Mesopotamia in the 3rd millennium BC. The most important feature of this medium-sized instrument was its fretboard, which was used by the left hand of the player to shorten the length of the strings. In this respect, its concept has influenced the development of all the fretted and fretless instruments of the history of music: modern guitars, lutes, mandolin, the violin family, etc.

Ney - The Ney is one of the most important instruments in Middle Eastern music (the name of the instrument is of Persian origins). It is also one of the oldest musical instruments, as its use goes back 4,500-5,000 years.

Lyra - The Lyra was one of the most important and well-known stringed instruments of Greek Antiquity. It originally came from Thrace and was related to the cult of Apollo. It had a nice sound and color but limited sound and volume, hence its performance was restricted to rather small chambers (an equivalent of our "chamber music").
Komplete Kontrol & Maschine Integration
Ancient World has been designed for seamless integration with the Komplete Kontrol and Maschine, offering you a unique hands-on experience. Easily manipulate the interface using the controls of all NKS compatible hardware.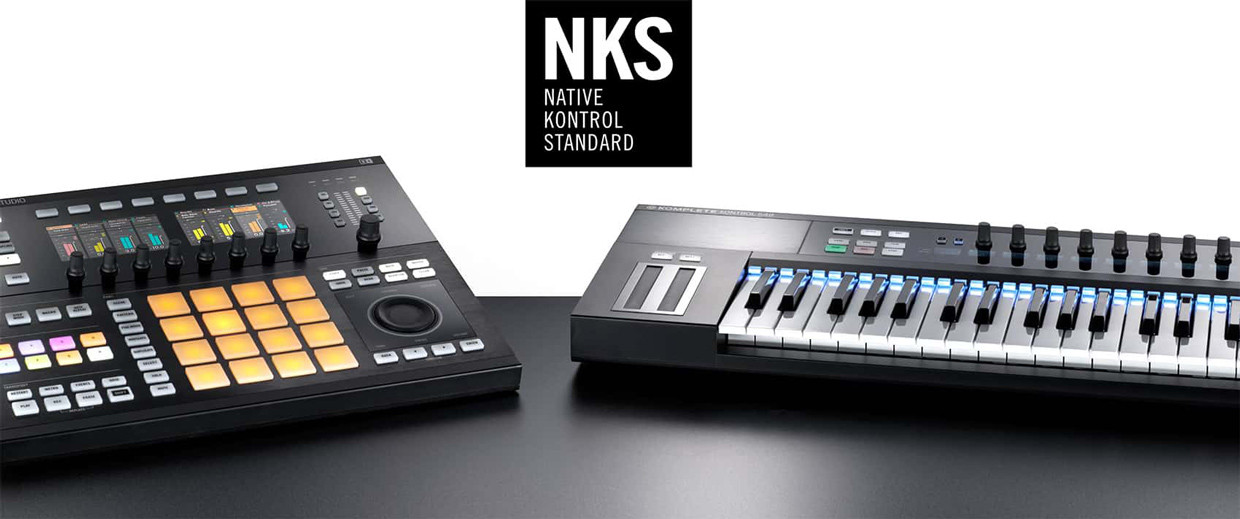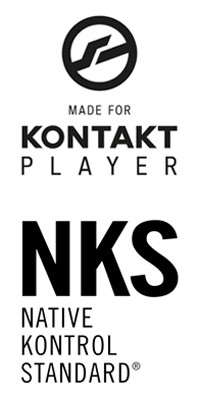 The latest NI Kontakt Player is included in this product!
Please check the product description for the required Kontakt version.
You want more?
This library qualifies for the reduced Crossgrade of full KONTAKT at Native Instruments.
The following list shows, whether the respective Kontakt version is compatible with your operating system:
Mac
Kontakt 4:
OS X 10.6 & 10.7 = until 4.2.4
OS X 10.8 and higher = no longer supported
Kontakt 5:
OS X 10.6 = until 5.0.3
OS X 10.7 = until 5.3.1
OS X 10.8 = 5.0.3 - 5.5.1
OS X 10.9 = 5.3.0 - 5.6.6
OS X 10.10 = 5.3.0 - 5.7.3
OS X 10.11 = 5.5.1 - latest
Mac OS 10.12 = 5.6.1 - latest
Mac OS 10.13 = latest
Mac OS 10.14 = latest
Mac OS 10.15 = latest
Kontakt 6:
Mac OS 10.12 -10.15 (latest update)
Windows
Kontakt 4:
XP = until 4.2.4
Vista = until 4.2.4
Windows 7 = until 4.2.4
Windows 8 & 10 = no longer supported
Kontakt 5:
XP = until 5.2.0
Vista = until 5.2.0
Windows 7 = latest
Windows 8 & 10 = latest
Kontakt 6:
Windows 7, Windows 8, or Windows 10 (latest Service Pack)
FOR ALL SYSTEMS:
1GB free disk space

Additional hard drive space according to the library's size
SUPPORTED INTERFACES
Stand-Alone | VST | Audio Units | ASIO | CoreAudio | WASAPI | AAX Native (Pro Tools 10 or higher)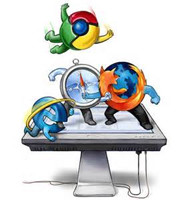 Product Activation:
This product requires Native Access for installation, registration and activation. Start the Native Access-Software and log in using your Native Instruments credetials to start the setup.
To sucesfully activate your product Native Access requires a working internet connection.
An Offline Activation on a different computer is Not Available with this product.