Time and Pitch Manipulation for Pro Tools
élastiqueAAX is zplane's time and pitch manipulation plugin for Pro Tools. It uses the élastiquePro V3 time-stretching and pitch shifting engine which is integrated in numerous DAWs and satisfies millions of users around the world. This ensures the highest, program independent time-stretching/pitch-shifting quality.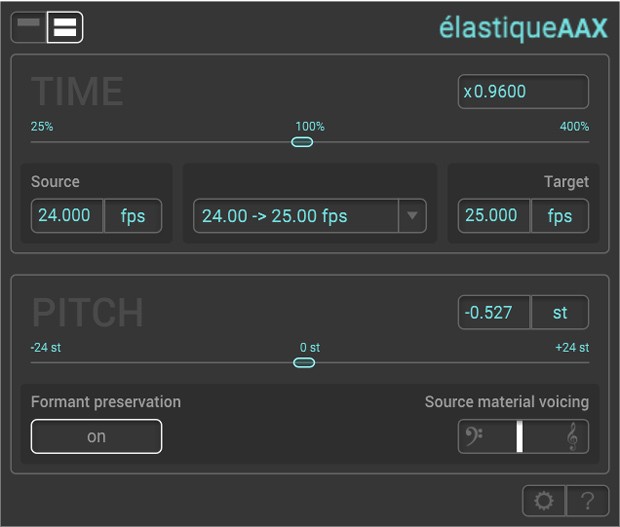 The plugin interface has been designed to allow quick and intuitive interaction with all parameters for maximum control. élastiqueAAX is an offline Audio Suite plugin, therefore allowing to apply time-stretching and pitch-shifting much faster than real-time.
Key Features and Technical Specifications
up to eight channels
time stretching 25% - 400%
pitch-shifting +/- 24 semitones or 25%-400%
optional formant preserving
presets for typical film pull-ups/pull-downs
Audio format: 1-8 channels, 32-192kHz sample rate
Plugin format: AAX32 / AAX64, Audio Suite offline
OS: Mac OS min 10.7, Windows min. 7
Host: Pro Tools ≥ V10
The system requirements can be found in the product description or on the manufacturer's website.
Product activation:
An internet connection is required to authorize / activate the product.