This bundle features the bamboo tuned, untuned and effects percussion instrument libraries from Soundiron, including Angklung, Bamblong and the Bamboo Stick Ensemble, known from films like "Avatar" and "Tron".
Contains:
Angklung
Bamblong
Bamboo Stick Ensemble

Anklung:
is a full-ranged traditional Indonesian tuned percussion instrument dating back to roughly the 7th Century AD. It is used widely throughout Southeast Asia and Polynesia in a variety of traditional and modern music, from gamelan orchestras to pop. Each angklung note is made of a pair of bamboo rattles in octave pairs. The result is a uniquely full, clear note. For this massive multi-sample library, we've recorded a set of 18 Angklung notes, tuned over a major scale spanning nearly 3 full octaves. We captured them close in a dry studio and in a large wet hall with 3 mic positions (close, mid, far). We recorded each dry note with 48 round-robin variations per-velocity and 16 round-robin variations per-velocity for each hall note (x3 mic positions). We also recorded natural sustaining loops at different intensities, with smooth dynamic cross-fading and adjustable release. It also includes a set of ambient soundscapes crafted from the raw source recordings that complement the sound of the instrument.
Bamblong:
is a small idiophone similar to a marimba, meticulously hand-crafted from sections of cut and carved bamboo from Southest Asia. The instrument is a chromatic scale of tuned bamboo logs with sound holes cut into the top of each one. It is played by striking a thin bamboo plank suspended over each log using a rubber mallet. Our Bamblong has a smooth and mellow, yet crisp musical note, with quick decay. It's rooted at F3, but we provide a fully extended key range to allow deep bass notes and tight high notes.
We recorded in a close, intimate dry setting with mics just above the the logs to capture the full warmth and tonality of each note. We sampled it exhaustively, with an average of 20 dynamic velocity layers per note and 10 round-robin variations per dynamic layer. We also recorded strikes and rolls using nylon jazz brushes for a raspy percussive effect. As an added option, we also recorded the instrument in a recording hall for a bright, organic live sound that can be ideal for use in symphonic arrangements and blending with other concert percussion.
Bamboo Stick Ensemble*
(featured in movies such as Avatar and Tron) is a powerful display of just how far you can take a simple musical ingredient like bamboo poles. By themselves, they provide a powerful clack when smashed together. They also generate outstanding percussive effects and tonal sustains when (mis)treated just the right way. Our Bamboo Stick Ensemble was recorded using a variety of 6′ long 2" diameter Chinese bamboo poles. Sometimes shrill, sometimes brassy and always creepy, these sounds are equally at home in epic scores, horror soundtracks and dark ambient compositions. The impacts are powerful and sharp. There is also a large collection of tonal sustains and effects, which were created by grinding the poles against wet and dry tile. Sometimes shrill, sometimes brassy and always freakin' creepy.
*Version 1 of this library was originally published as "Bamboo Stick Ensemble" by Tonehammer.

Please notice: This library can not be used with the free Kontakt Player! To use this "Open Kontakt" format, you need a full version of Kontakt, which is included in products such as Komplete or Komplete Ultimate.
The minimum required Kontakt version number for this product is stated in the product description or can be found on the developer's website.
System Requirements:
Mac:
macOS 10.14 or higher
64 bit
Intel Core i5 or Apple M1 (native)
RAM: 4GB (6GB recommended)
Windows:
Windows 10 or higher
64 bit
Intel Core i5 or similar CPU
RAM: 4GB (6GB recommended)
Supported Interfaces:
Mac (64-bit only): Stand-alone, VST, VST3, AU, AAX
Windows (64-bit): Stand-alone, VST, VST3, AAX
Legacy Versions:
If you require legacy installers of Kontakt Player please refer to this Knowledge Base Article.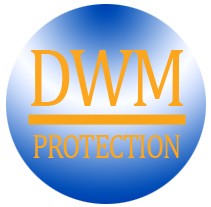 For your own protection this library is provided as individual personalized files including a
Digital Water Mark - DWM!