"BC Bundle – Cinematic & Sound Design Elements – Vol.1" is a comprehensive collection of sound libraries focusing on Ambience and Sound Design. Featuring over 2350 samples, with a total of 6,16 GB packed full of sounds that will be priceless for the production of film, trailers, television and video game compositions.
In typical Bluezone Corporation style, all the sounds have been painstakingly sculpted with professional effects racks and filters, and offer everything you need to create innovative and intriguing sound effects for your tracks. Choose from a wide range of one-shots to up to 1 minute long recordings, atmospheres, pads, textures, soundscapes, hits and sound effects.
With meticulously recorded and reworked natural and synthetic samples, dark and eerie audio elements, robotic SFX, sci-fi and war sounds, a large choice of droning atmospheres, tortured metal sounds, massive hits, ready-formatted alarming sounds, impacts and dark stylized cinematic audio tools, this fascinating sound collection will take you into a new audio dimension.
In addition, you will also discover fresh submarine ambiences, splashes, bubbly underwater sounds and ripple effects and more for a peak load of inspiration based on the organic and water theme, as well as biological sounds, organic soundscapes and more.
Featuring:
Ambient Injection: Evolving Energy – 392 MB – 114 WAV Files
Ambient Injection: Evolving Space – 346 MB – 117 WAV Files
Artificial FX – 182 MB – 127 WAV Files
Dark Atmospheres & SFX 01 – 332 MB – 165 WAV Files
Dark Atmospheres & SFX 02 – 302 MB – 165 WAV Files
Dark Cinematic Textures & Sound Effects – 447 MB – 253 WAV Files
Eerie Ambiences & Sound Effects – 1370 MB – 240 Files
Orbital Transmission: Sci Fi Sound Effects & Soundscapes – 301 MB – 81 WAV Files
Robotic Assault: Textured SFX – 309 MB – 402 WAV Files
Synthetic Organic Textures – 484 MB – 158 WAV Files
The Thin Blue Line – 629 MB – 209 WAV Files
Tripod Invasion – 688 MB – 203 WAV Files
Xen World: Sci fi Sound Effects & Soundscapes – 381 MB – 125 WAV Files
This Multi Format Library (included formats listed in product description) does not include any playback software. A suitable software is required to load and play the sounds included with this product.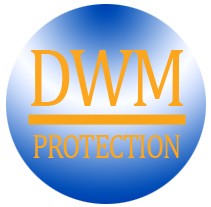 For your own protection this library is provided as individual personalized files including a
Digital Water Mark - DWM!