Explosion Sound Effects Bundle contains 3 Sound Libraries:
War Zone - Designed Explosion Sound Effects - Among the 170+ samples available in WAV and AIFF, this new explosive sound library offers a wide choice of devastating sounds : 'War Zone - Designed Explosion Sound Effects' is ideal for TV sound design, multimedia, movie and video game audio projects.

Artillery - Designed Howitzer and Explosion Sound Effects - A sound library covering a wide range of elements including cannon shots, electric systems, mechanical parts, distant artillery barrage, impacts, whooshes, grenade launchers and more. These high definition war SFX are designed specifically for film, multimedia and games industry. Created with a large selection of high quality recordings and then meticulously layered, 'Artillery' will enhance your creative potential with as many as 154 highly usable sounds.

Bomb Blast - Explosion and Debris Sound Elements - This sound FX library contains not only a great number of dynamic explosion sound effects, but also different debris sound ensembles like breaking glass, or sounds of falling metal and stone debris. Your cinematic, animation or video game project includes violent bomb or howitzer explosions, smashed or crushed glass, collapsing metal structures and broken down walls? Then you will be sure to find what you need among the 107 sounds presented in this pack, ready and easy to use and to adapt.
This Multi Format Library (included formats listed in product description) does not include any playback software. A suitable software is required to load and play the sounds included with this product.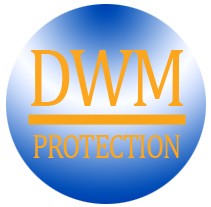 For your own protection this library is provided as individual personalized files including a
Digital Water Mark - DWM!