Create unique and complex chord structures
Chordjam is an innovative plugin that builds chords and progression patterns through intuitive user-guided randomization. It automatically randomizes a unique combination of parameters, serving up unpredictable but always-musical variations.
Choose from a variety of scale types, Chord types, voicing parameters, rhythms and progressions or have its powerful sequencer conjure up unlimited progression patterns for you, based on any combination of settings, serving up unpredictable but always-musical variations.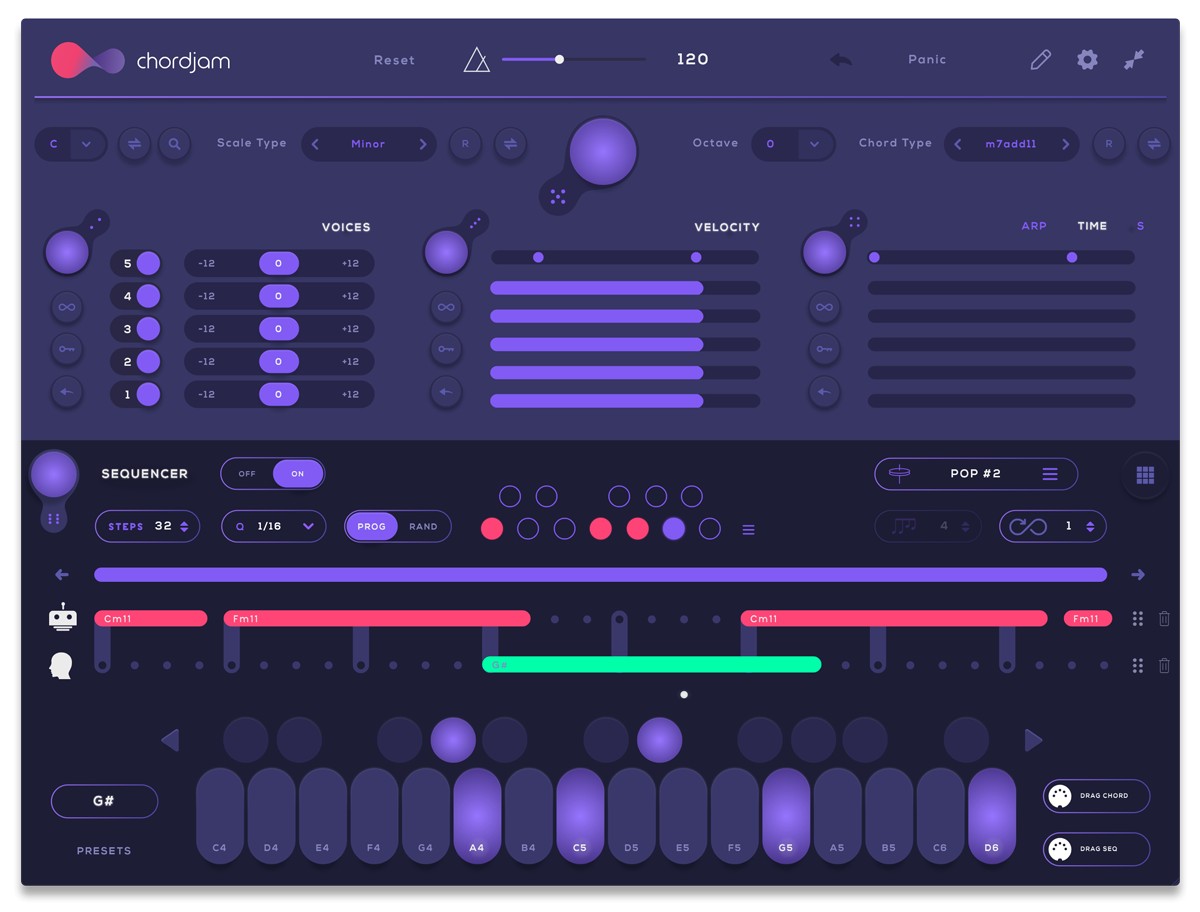 Features:
Generate Random Chords
Trigger New Chords with Every Note Played
Unique Voicing Parameters
Intelligent Sequencer Engine
Arp Mode
Chord Progression & Pattern Presets
Generate Infinite Chord Patterns & Progressions
Everything is Synced to your Host tempo
Drag MIDI Chord and Pattern
Pads Section for Musical Performance
Quick Load preset Section
Choose Quantization settings
Shuffle & Shift Mode
Advanced Infinity Mode
Set Sequence range & Motion Settings
Set Range for Transposition, Time-Delay and Velocity
Save & Load your own patterns
Send MIDI to any Device, Software & Hardware
Advanced MIDI CC/Mapping editor
No Two Chords will Ever be the Same
Delivering limitless inspiration and musical variety
Built to Deliver Limitless Inspiration and Compositional Variety
Mac:
Windows:
Allows for activation on three (3) computers per serial code.
Product activation:
An internet connection is required to authorize / activate the product.