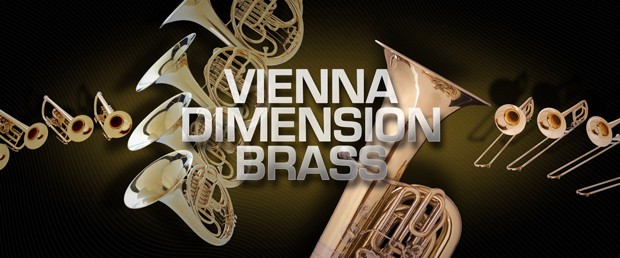 Dimension Brass I - Fantastic Four Brass Ensembles
Vienna Dimension Brass gives an entirely new meaning to the term multi-samples! These instruments have been recorded in a very unique way at Vienna's famed Silent Stage. While every note was played by a well-rehearsed ensemble of four brass players, each instrument was recorded separately, which allows you to access each voice individually. Still, they sound like an ensemble and not like four soloists, whether playing in unison, divisi, or even in four-part harmonies.
Dimension Brass - Instruments: Trumpet Ensemble (4 Trumpets in Bb), Horn Ensemble (4 French Horns)
Trombone Ensemble (4 Trombones) & Low Brass Ensemble (1 Tuba, 1 Bass Trombone, 2 Trombones)
Extended Articulations
While the Standard Library includes all basic articulations, the Full Library now offers an additional set of all-new articulations, providing even more variations, nuances and possibilities of expression. The new performance glissandos were recorded up to a tritone for the trombones and even up to an octave for the trumpets and French horns. They can be seamlessly combined with the legato performances. The new medium sustained notes are available in six dynamic layers and are not looped, providing the instruments' all-natural decay. You may crossfade between different dynamic layers by using a continuous controller in order to get natural and seamless transitions – from a mellow tone color to an assertive, stinging brass sound and back. What's more, the Vienna team added recorded crescendos and diminuendos of one, two, and three seconds length that are absolutely crucial when it comes to ultra-realistic brass performances. Last but not least, the new long portatos of approximately half a second in length fill the gap between the existing short and long sustained notes.
Standard Articulations:
Single notes: Staccato, portato, sustains, blared sustains, crescendo/diminuendo in various lengths (1.5 - 4 sec), fortepiano, sforzato, sforzatissimo
Fast repetitions from 140 - 200 bpm
Flutter tongue
Repetition Performances: Legato, portato, staccato
Legato Performances
Trill Performances
4 velocity layers for almost all articulations (including Legato and Trill Performances)
Extended Articulations:
Portato long
Medium sustains pp – mp
Medium sustains mf – ff
Glissando Performances
Crescendo Light 1 sec.
Crescendo Light 2 sec.
Crescendo Light 3 sec.
Diminuendo Light 1 sec.
Diminuendo Light 2 sec.
Diminuendo Light 3 sec.
Review in Computer Music Studio (Italy)
Published on July/August issue of Italian magazine Computer Music Studio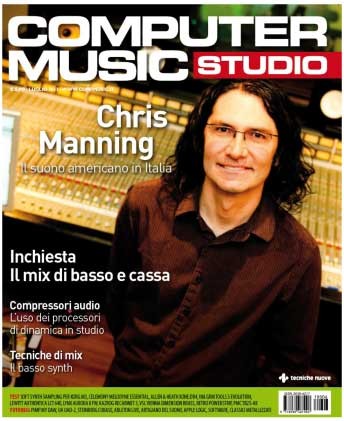 CONCLUSIONI
C'era bisogna di Dimension Brass? La risposta è assolutamente sì! La ragione è semplice: Dimension Brass non è una libreria comune. Se viene accoppiata al player nella versione Pro, essa diviene uno strumento raffinatissimo per la creazioni di parti di ottoni credibili. La qualità intrinseca dei campioni, come da tradizione VSL, è di primo ordine e l'integrazione con il player è perfettamente riuscita. Dimension Brass è uno strumento riuscito che però richiede applicazione e dedizione per dare buoni frutti.
Amazona.de 5.4.2011

Auszug:
Fazit
Für mich ist diese Brass-Library mit Abstand das Beste, was es aktuell auf diesem Gebiet gibt. Vielleicht sind ein zwei andere Hersteller nicht weit weg in Bezug auf Qualität und Preis. Aber mir scheint, dass die Jungs von Vienna sehr viel Herz, Können und Wissen in diese Library gesteckt haben. Vor allem im Detail der Samples und der Editiermöglichkeit wird das hörbar. Man weiß, was ein Komponist/Arrangeur wirklich benötigt zum arbeiten. Von Musikern für Musiker, so mein Eindruck. Und wenn "Blech" auch noch wirklich nach authentischem Blech klingt, so wie es hier der Fall ist, ist es kein Wunder, dass VSL zur Elite gehört auf dem Sektor Orchester-Library. Meine eindeutige Empfehlung für Filmmusiker und alle anderen anspruchsvollen Musiker: kaufen!

Plus
•absolut amtliche Qualität in Sachen Aufnahme, Klangbild und Konzept
•fast alle möglichen menschlichen Artikulationen, sehr realistische Performance möglich
•gute ausgereifte Engine-Architektur, die wirklich funktioniert und überzeugt
•sehr gut für den Liveeinsatz
•mitgelieferte hilfreiche Video-Tutorials - das nervige Manual blättern entfällt
•läuft stabil und ressourcenschonend auf älteren DAW-Systemen
•klasse Support, online wie auch telefonisch direkt in Wien, wenn es mal sehr schnell gehen muss
•schnelle Hilfe und geduldiger Support ebenso vom Vertrieb Best Service in München
Apfelwahn Music 050.2.2011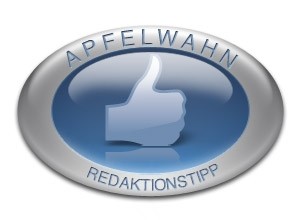 Auszug
Das gefällt mir
Vienna Dimension Brass bietet vier Blechbläser-Ensembles (Trompete, Horn, Posaune und Low-Brass) mit jeweils vier Spielern, wie man sie in dieser Klarheit und Ausdruckskraft in klassischen Sample-Libraries bisher vergeblich gesucht hat. Die vier Instrumentalisten eines jeden Ensembles wurden getrennt mikrofoniert aufgenommen, was in Kombination mit dem neuen Vienna Instruments Pro-Player eine nie dagewesene Feinabstimmung jedes einzelnen Instruments ermöglicht.
Die bis ins Letzte ausgetüftelten Humanizing-Funktionen, das Steuern von Attack und Zeitverzögerung für einzelne Samples und das Auto-Divisi, welches die Noten bei Intervallen und Akkorden auf die einzelnen Spieler verteilt, sorgen für ein in der virtuellen Welt der Musikproduktion bislang unerreicht echtes und realitätsnahes Klangerlebnis. Hinzu kommen Polyphones Legato, Time-Stretching und Controller- oder Keyswitch-gesteuertes zweidimensionales Matrix-Crossfading zwischen verschiedenen Spielweisen oder Humanizing-Varianten einer Spielweise.
Der Vienna Instruments Pro-Player ist die mit Abstand fortschrittlichste Engine, die im Bereich klassischer Instrumente derzeit erhältlich ist – der Sound und die Audioqualität von Dimension Brass liegt auf Referenzklasseniveau.
Holger Obst

recording.de 14.3.2011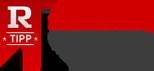 Auszug
VSL verspricht nicht zu viel. Das Konzept bzw. dessen Umsetzung ist einmalig. (..........) Klang und Bedienung überzeugen bei Dimension Brass auf voller Linie.



Apfelwahn Redaktionstipp


Recording.de, Redaktionstipp


Amazona, Hervorragend


Alexandre Desplat
Harry Potter and the Deathly Hallows Part I & II, The Curious Case of Benjamin Button, Coco avant Chanel, The Queen, The King's Speech, Carnage, Renoir
"Since I'm working in Hollywood it requires a vast library and that's why VSL is really useful."


David Foster
16-time Grammy Award winner, composer and producer of Chicago, Earth, Wind & Fire, Al Jarreau, Chaka Khan, Michael Jackson, Barbra Streisand, Natalie Cole, Whitney Houston, Céline Dion, Seal, Michael Bolton, Peter Cetera
"To have the magic of a full orchestra in breathtaking 3D sound at your fingertips is the best luxury someone like myself could hope for. Thank you VSL for an amazing product."


Danny Elfman
Men in Black, Good Will Hunting, Planet of the Apes, Spiderman, Batman Returns, Corpse Bride, Alice in Wonderland, Mars Attacks!,The Simpsons, Desparate Housewives, Oingo Boingo)
"Vienna Symphonic Library has been the center of my orchestral sample library for several years now. I go to their library first every time I create an orchestral template when I´m beginning each film I score. And my demos sound great. I recommend this library to anybody getting into film scoring."


Jochem van der Saag
Michael Bublé, Andrea Bocelli, Jackie Evancho, Josh Groban, Seal
"Vienna Symphonic Library is way ahead of the curve in terms of their sounds and their software; the combination of both musical expression and technical excellence is truly superb and unrivaled"
*Upgrades and User Discounts: You already own VSL Products?
After the login you can check in the shopping cart if you are entitled for a VSL User-Discount and apply it. This works for Upgrades, Crossgrades, EDU products and also when you complete Bundles. Simply add the desired products to your shopping cart and then check for the VSL User-Discount.
Please note that all discounted user-specific orders must be processed manually by our sales team and therefore may take up to one business day to be completed.
Your purchase of any VSL library entitles you to download the free Vienna Instruments Pro player software that includes the Vienna Ensemble mixing host.
Mac:
macOS 10.13 or higher
64 bit
Intel Core i5 (Intel Core i7/i9/Xeon/M1/M2 recommended)
RAM: min. 8 GB (16GB recommended)
Windows:
Windows 10/11 or higher
64 bit
Intel Core i5 / AMD Athlon Pro (Intel Core i7/i9/Xeon recommended)
RAM: min. 8 GB (16GB recommended)
Free hard drive space according to the library size.
Required Registration:
Vienna Symphonic Library products require you to register with the manufacturer at www.vsl.co.at and with www.ilok.com to activate your license.
This product requires an activation!

You can either "soft" activate the software on your computer without addditional hardware or transfer the license to an iLok USB dongle which has to be purchased separately. The iLok dongle can be used to run the protected software on different computers. Your licenses can be easily manged using the iLok Licence Manager. To protect your investment against theft or loss we recommend the iLok Zero Downtime protection with TLC.
An internet connection on any computer and a free user-accout at www.ilok.com is required to authorize the product. In order to download and install your software products and sample libraries authorized via iLok, please use the Vienna Assistant.
Please check with the software manufacturer which iLok version is required at least if you want to use a hardware iLok!