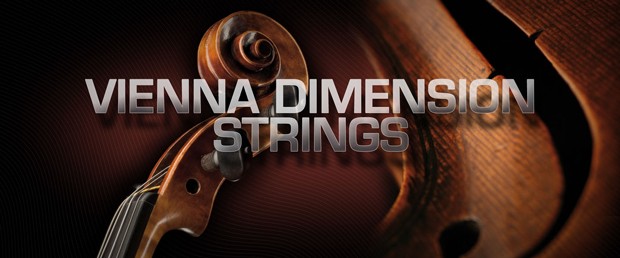 Attention: Size of the download is 90GB, so the download can be extremly time consuming. You can alternatively order the library at Best Service on USB sticks.
Inspired by Human Nature
Vienna Dimension Strings opens a new chapter in the history of sampling technology. The recordings in Vienna's famed Silent Stage started as early as the fall of 2008. With a total of more than one million samples for the full library, it is by far the most ambitious and intensive production in the history of the Vienna Symphonic Library. To put these numbers in perspective: Since the foundation of the company, 12 years ago, the Austrian company has published more than 1.5 million samples, covering nearly every instrument of the symphonic orchestra and more.
The 24 string players of Vienna Dimension Strings were recorded in homogenous groups (8 violins, 6 violas, 6 cellos and 4 double basses), capturing all of the human interactions and slight imperfections of a live performance, but this time the Vienna team has used individual microphones for each player, which allows you to access each voice individually.
Creating your personal string sound
They have even recorded each string of each instrument in its full range (approximately one octave plus a fifth), and with the included presets you may easily decide whether to have the musicians play on all strings (with a change to the next string in fifth intervals), or forced playing on a certain string. You can also choose to play with no open strings. Getting a darker or brighter string sound has never been easier and more flexible. What's more, the technique of individual miking is perfectly suited for divisi writing as well! For the violins, preset setups for two groups of four players and four desks of two players are provided.
Stunning realism through imperfection
Over the last decade, sample libraries have become more and more "perfect", sometimes at the expense of human feel. In reality, even the best musicians never play in perfect unison; one makes a change a little slower, another faster, but maybe with more dynamics, and so on. When playing as a group, musicians continually adapt, matching timbre, intensity, vibrato, intonation, bow speed and more. All these interactions happen automatically in a good ensemble, led by a good conductor, and reveal the "magic" of a live performance. With Vienna Dimension Strings, individual changes in dynamic levels of the players within a group can be achieved easily with velocity crossfades. You may even designate one or two "weak" musicians to play sloppy notes, with hesitant or delayed starts, for instance.
Check out the complete list of features and don't miss the detailed interview with Herb Tucmandl, the mastermind behind Vienna Dimension Strings. Also, make sure to watch the informative Video Tutorials!
Key Features
Four string sections of 8 violins, 6 violas, 6 cellos, and 4 double basses.
Recorded in groups, but with individual microphones for each player, for unlimited individual performance flexibility.
The full play range of each string was captured (one octave plus a fifth).
147 GB available hard drive space required
Over 300,000 violin samples – up to one million samples for all four sections!

Unprecedented variety of articulations
Three different sustains: Vibrato, non-vibrato (fully controllable via crossfades!) and espressivo/progressive vibrato (increasing the vibrato to maximum intensity).
Legato Performances, Portamento Performances, Trill Performances (legato, marcato), Repetition Performances (legato, portato, staccato, spiccato, various crescendos).
Various tremolo variations: Normal, with fast attack, and "slow-motion tremolos".
Pizzicato, snap pizzicato and col legno.
"Harsh" articulations: Brutally forced fortissimo sounds with short articulations, included as the loudest velocity layer with Repetition Performances of staccato, portato and spiccato playing techniques.
Finger noises as separately recorded sounds from shifting positions on the fingerboard make for a more realistic sonic impression in combination with single note samples.
Various ambient noises, recorded for each individual player, such as breathing, positioning/depositioning of the instrument, chair noises when leaning back and forth, browsing sheet music (in three dynamic levels!).
Individual Timbre and Ultimate Realism
Sculpt your ensemble sound by adjusting level and position in the mix for each player, or desk, in order to create your personal string sound.
Assign individual controllers such as velocity crossfade and/or expression for each player for realistic dynamic changes and customized balance within the ensemble.
Ready-made presets for selecting the individual strings of each player of a group –"force strings" (all notes will be performed on the preferred string, e.g., for the violins: G, D, A, E), "avoid open strings" and "use open strings".
Perfectly adjusted vibrato/non-vibrato articulations with unlimited crossfade possibilities (available for sustains, Legato and Portamento Performances) – for an ideal sonic impression, especially in quiet passages.
Mix articulations within the ensemble (e.g., desk 1 with vibrato, desk 2 without vibrato).
Free positioning of individual players or desks on a virtual stage (e.g., when using Vienna MIR PRO or Vienna MIR PRO 24).
Articulations
Standard Library includes basic articulations such as staccato, short détaché, sustained (with vibrato), fortepiano, sforzato, tremolo (normal, sforzato), pizzicato, Legato and Portamento Performances, Repetition Performances (legato, portato, staccato, harsh), finger noises on the fingerbord as well as ambient noises (positioning/depositioning of the instrument, chair noises, browsing sheet music, and more).
Extended Library includes additional articulations such as sustained (non vibrato, progressive vibrato), slow tremolo, long détaché, crescendo/diminuendo, snap pizzicato, col legno, artificial harmonics, legato and portamento performances (non vibrato and espressivo), performance glissandos and trills (legato, marcato), fast crescendo repetitions in 6 speeds (140 – 200 BPM
Library Content
Standard Library: Samples 271.662 | Download Files Size 102,0 GB | Installed File Size 175,8 GB

Full Library: Samples 832.908 | Download Files Size 108,7 GB | Installed File Size 175,8 GB
MusicTech Magazine, 05/2014

Exerpt:
+ Superb sound
+ Individual player control
+ Customizable section sizes
+ For pro composers/arrangers
Dimension Strings is an outstanding string library, musically and technically superb with fully customizable ensemble building and individual player control. Recommended for professional use but may be daunting for beginners
Sound On Sound 05/2013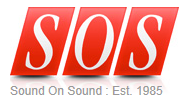 "Capable of intimacy and grandeur, this library promises to be the most user-configurable sampled string orchestra on the planet, and an orchestral control freak's dream"
Summary: While the degree of control on offer here may be uneccesary for newbies and casual orchestral sample useres, Vienna Dimension String's enormous depth and flexibilty, coupled with its fine musicianship and forensic sampling, will be warmly welcomed by professionla composers, arrangers, mock-up artists and musical control freaks!
Keys 12/2012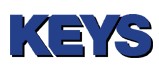 Auszug aus dem Fazit:
Die Dimension Strings bieten eine bisher bei Sample Libraries nie dagewesene Kontrolle über die einzelnen Instrumente in hervorragender Klangqualität. Sie ermöglichen Arrangierabeiten wie sie für ein echtes Orchester gemacht werden. Man erhält hochwertige Soloinstrumente, die zusammengenommen einen homogenen Ensemblesound bilden oder ein kleines Orchester innerhalb eines Orchesters sein können.


MusicTech Magazine, Choice 9/19


Release Time, Top Award


Alexandre Desplat
Harry Potter and the Deathly Hallows Part I & II, The Curious Case of Benjamin Button, Coco avant Chanel, The Queen, The King's Speech, Carnage, Renoir
"Since I'm working in Hollywood it requires a vast library and that's why VSL is really useful."


David Foster
16-time Grammy Award winner, composer and producer of Chicago, Earth, Wind & Fire, Al Jarreau, Chaka Khan, Michael Jackson, Barbra Streisand, Natalie Cole, Whitney Houston, Céline Dion, Seal, Michael Bolton, Peter Cetera
"To have the magic of a full orchestra in breathtaking 3D sound at your fingertips is the best luxury someone like myself could hope for. Thank you VSL for an amazing product."


Danny Elfman
Men in Black, Good Will Hunting, Planet of the Apes, Spiderman, Batman Returns, Corpse Bride, Alice in Wonderland, Mars Attacks!,The Simpsons, Desparate Housewives, Oingo Boingo)
"Vienna Symphonic Library has been the center of my orchestral sample library for several years now. I go to their library first every time I create an orchestral template when I´m beginning each film I score. And my demos sound great. I recommend this library to anybody getting into film scoring."


Jochem van der Saag
Michael Bublé, Andrea Bocelli, Jackie Evancho, Josh Groban, Seal
"Vienna Symphonic Library is way ahead of the curve in terms of their sounds and their software; the combination of both musical expression and technical excellence is truly superb and unrivaled"
*Upgrades and User Discounts: You already own VSL Products?
After the login you can check in the shopping cart if you are entitled for a VSL User-Discount and apply it. This works for Upgrades, Crossgrades, EDU products and also when you complete Bundles. Simply add the desired products to your shopping cart and then check for the VSL User-Discount.
Please note that all discounted user-specific orders must be processed manually by our sales team and therefore may take up to one business day to be completed.
Your purchase of any VSL library entitles you to download the free Vienna Instruments Pro player software that includes the Vienna Ensemble mixing host.
Mac:
macOS 10.13 or higher
64 bit
Intel Core i5 (Intel Core i7/i9/Xeon/M1/M2 recommended)
RAM: min. 8 GB (16GB recommended)
Windows:
Windows 10/11 or higher
64 bit
Intel Core i5 / AMD Athlon Pro (Intel Core i7/i9/Xeon recommended)
RAM: min. 8 GB (16GB recommended)
Free hard drive space according to the library size.
Required Registration:
Vienna Symphonic Library products require you to register with the manufacturer at www.vsl.co.at and with www.ilok.com to activate your license.
This product requires an activation!

You can either "soft" activate the software on your computer without addditional hardware or transfer the license to an iLok USB dongle which has to be purchased separately. The iLok dongle can be used to run the protected software on different computers. Your licenses can be easily manged using the iLok Licence Manager. To protect your investment against theft or loss we recommend the iLok Zero Downtime protection with TLC.
An internet connection on any computer and a free user-accout at www.ilok.com is required to authorize the product. In order to download and install your software products and sample libraries authorized via iLok, please use the Vienna Assistant.
Please check with the software manufacturer which iLok version is required at least if you want to use a hardware iLok!