sonible frei:raum | three EQs - one plugin
perfect spectral balance in no time | freely reduce or boost natural reverb | modify tonal and inharmonic components
smart EQ

The core of frei:raum is a fully interactive equalizer with state of the art mastering quality. Each band can either be used in classical mode for manual EQing, or in the unique "smart" mode, offering automatic detection and removal of problematic resonances in different frequency bands.
proximity EQ

Got your spectral balance right but some frequency ranges still sound blurred and lack presence? That's where the proximity EQ of frei:raum comes into action.
With a few clicks, you can easily adjust the relation of direct sound and reverb within any frequency range. Use the proximity EQ for reverb reduction and flexible dereverberation - or to increase the natural "diffuse sound" of your recording.
entropy EQ

Turn up picking sounds and play with the sharpness of your snare drum! Perfect, nice clear sound but still not "tight" enough? Get your hands on the fabulous, new entropy EQ! By separating tonal components (e.g. sustained notes) from inharmonic parts (e.g. drum attacks), the entropy EQ can be used to freely adjust the tonal characteristics of your sound at any given frequency.
---
Just listen...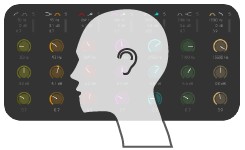 For all those who just want to rely on their ears, frei:raum offers the blind:flug (=blind:flight) mode. The visualisation of the EQ graph will be replaced by simple rotary knobs and you can just listen... without any visual distraction.
Everything under control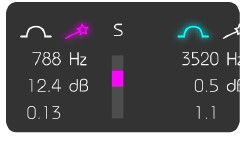 frei:raum offers small meter indicators for every single band and multiple solo and bypass options, allowing you to hear and to control every aspect of your audio material.
.
proaudio.de Test "Enthallung und (viel) mehr für Profis"

"Das Plug-In eröffnet völlig neue Möglichkeiten der Klangbearbeitung und ist in dieser Form der Funktionalität auch einzigartig" – so das Fazit der Redaktion.... ganzer Bericht
Studio Magazin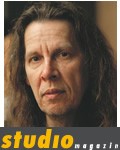 The creative freedom of this plug-in surpasses anything, which I have seen before in the world of equalizers.
— F. Fey (Herausgeber des Studio Magazins)
Film & Game Composers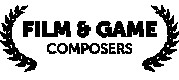 Conclusion (excerpt)
If we go back to our questions in the beginning: what is frei:raum, and does the world need another EQ? I would like to answer the last question first: The world doesn't need another EQ, but it does need frei:raum! It is a really fresh EQ concept, and I really love the way its workflow and possibilities, and the little things it offers like blind:flug, smart EQ, meter indicators for each band, and, and, and … I personally haven't seen such a fresh concept in years, and it was easy to get used to frei:raum within minutes.
Gearslutz.com


The verdict

Frei:raum is a plugin that can really be called ground-breaking and unique. Most importantly, it sounds awesome and can do things that other plugins will have problems doing - if they can do it, which I'm not sure to be possible. However, innovation like this comes at a price, but in this case it might be a bit too much for most of the DAW-based population.
full frei:raum review at gearslutz.com
Mac:
macOS 10.12 or higher
64 bit
Intel Dual Core i5
RAM: 4GB
Windows:
Windows 10 or higher
64 bit
Intel Dual Core i5
RAM: 4GB
Required Registration:
Sonible products require you to register with the manufacturer at www.sonible.com to activate your license.
This product requires an activation!
An internet connection is required to authorize / activate the product.