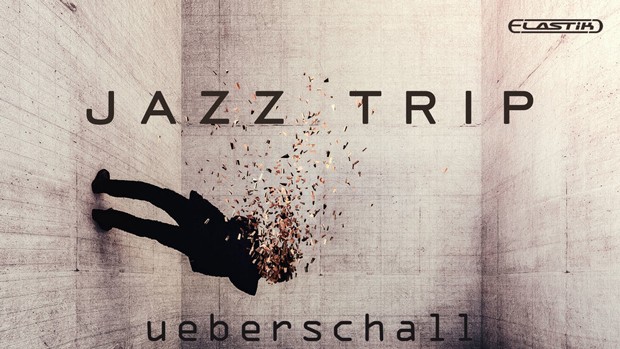 LoFi Vibe And Infectious Beats
If you are looking to create a sophisticated late-night groove, but with just a hint of an edge, then Jazz Trip will take you on the perfect journey. The library contains 10 huge construction kits and over 3GB of sample material. Original tempos favour the laid-back but span 70 to 130 BPM. There is a distinctly jazz feel throughout. However, the lofi vibe and infectious beats mean these tunes can easily cross over into RnB, Hip-Hop, Urban, Chillout and Trip-Hop. Jazz Trip is therefore ideal for creating that late night, big city, atmosphere.
Sophisticated Urban Jazz Grooves
With almost 900 loops and samples in total, each of the construction kits offers three distinct music parts, plus intro and outro sections. This format makes it easy to construct full song-length arrangements and ensures you have all the musical flexibility you might need. Within each construction kit, instruments include a selection from synth and acoustic bass, synth pads, electric and acoustic piano, guitars, organ, saxophone, trumpet and flugelhorn. Drum sounds include a mixture of electronic and acoustic kicks, snares, rimshots, hi-hats, cymbals, drum effects and percussion. Alongside the pre-mixed drum loops, each construction kit also includes individual drum loops for kick, snare, hi-hat, percussion and cymbals so you can craft the perfect drum mix for your project.
Late Night Tunes With A Gritty Edge
Of course, all the instruments used were captured using state-of-the-art recording technology but, by adding just the right amount of analog goodness, Jazz Trip delivers an authentic lofi feel with a touch of grit. Elastik powerful processing options, including tempo manipulation and ReTune, make it possible to fine-tune individual loops and to achieve that perfect match to your overall project.
Cool LoFi Grooves
Jazz Trip is ideal for anyone needing to create something with a sophisticated, late-night, urban feel. It leans to jazz but can do much more and the gritty, lofi, sounds ensures plenty of musical character. Jazz Trip is a perfect choice for songwriters, music producers, or media composers and makes an ideal companion for our LoFi Beats library.
Elastik Features
Ueberschall's Elastik-Player is the ideal loop engine. It offers efficient time-stretching, pitch-shifting and scale syncing. Features like resample, reverse and an effective multimode filter make further sample manipulation easy. The player's attribute-based browser makes it possible to locate specific sounds not only across Jazz Trip but all installed Elastik libraries within seconds.
Credits: Produced by J.Holo
Free ELASTIK 3.6 Loop-Player is included in this product.
With its intuitive Loopeye editing environment, the high-quality pitch, key, scale and tempo manipulation algorithms and the huge collection of Elastik-ready sample libraries, spanning almost every conceivable musical genre, Elastik is a powerful workstation for loop-based musicproduction. It can be used either as a standalone application or as plugin within almost any DAW on both Windows and macOS platforms.
Mac:
macOS 10.12 or higher
Apple Silicon Support
64 bit
Windows:
Required Registration:
Ueberschall products require you to register with the manufacturer at www.ueberschall.com to activate your license.
This product requires an activation!
An internet connection is required to authorize / activate the product.