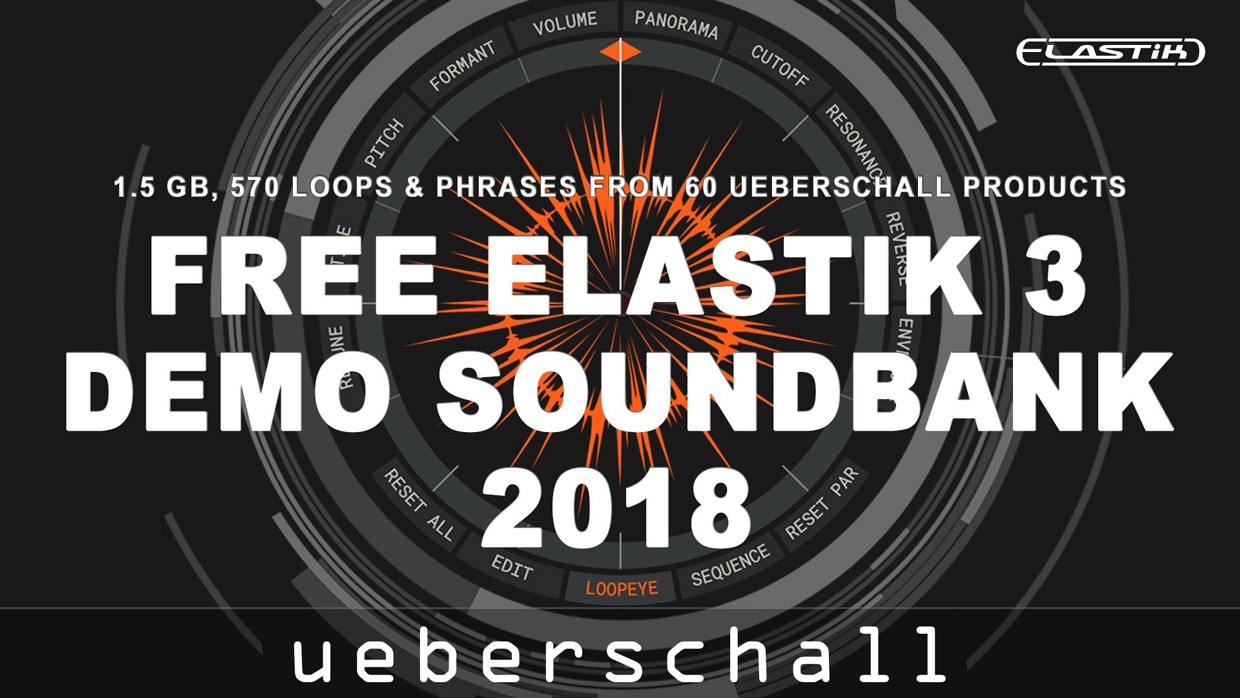 FREE Loops and Samples from over 60 Libraries
Ueberschall presents the 2018 edition of the FREE Elastik Soundbank with loops and samples from over 60 Libraries: 80s Synthwave, Acoustic Lounge, Cumbia Digital, Electro House 2, Glitch Art, Indie Rock 3, Jazz Lounge, Metal 2, Neurofunk, Nouvelle Discotheque, Relaxed Guitar Grooves, Techno ID, Thrash Metal, Trap, Uplifting Trance, Vocal Dance Hits 2.
Free ELASTIK 3.6 Loop-Player is included in this product.
With its intuitive Loopeye editing environment, the high-quality pitch, key, scale and tempo manipulation algorithms and the huge collection of Elastik-ready sample libraries, spanning almost every conceivable musical genre, Elastik is a powerful workstation for loop-based musicproduction. It can be used either as a standalone application or as plugin within almost any DAW on both Windows and macOS platforms.
Mac:
macOS 10.12 or higher
Apple Silicon Support
64 bit
Windows:
Product activation:
An internet connection is required to authorize / activate the product.