Exciting and atypical country sound
Step back mama. This ain´t the country music you remember from your school days. It´s a rip-roaring crescendo of pulsing bass guitars and crashing drums. It´s a flurry of furious fiddle and banjo playing matched note to note with the spine-ripping currents of electric thunder pouring from the electric guitar.
This fresh, new face of country is full of attitude and ready to takes its rightful place in the pop charts of today´s hot new music. Musicians like Rascall Flatts, Taylor Swift, Carried Underwood, Keith Urban and Lady Antebellum have taken traditional country instruments like the acoustic guitar, fiddle, slide guitar, banjo, mandolin and infused them with the contemporary sounds of the drums, bass, electric guitars, pianos, organs, synths and have created a musical genre that has rocked the very core of country music today.
So add a little crash to your cowboy and a little trash talk to your twang, this new breed of in your face country is making a stand in the world of pop and rock and can give your tracks just the right amount of down and dirty you need to go country.
Xtend Beyond Creativity
The Xtended Series from Big Fish Audio is your new standard for creating the music you want on your terms. This inspired series is for the discerning music creator who wants to unleash the creative artist within by providing them with complete creative freedom over their music production.
This exciting new series delivers Massive Construction Kits, giving you complete access to vast libraries with multiple song style sections and an almost limitless amount of variations so you can explore your creativity unhindered. Each of the Xtended Series Libraries is Hand-Crafted with exquisite detail and care, delivering the quality and authentic content that will completely surpass your preconceptions of what "Construction Kit" Libraries are.
As a master of your own creativity, with the Xtended Series, you are no longer bound by a budget to get the big budget sounds you want. This Series gives you access to a complete recording session with nothing held back, every little nuance and lick right at your fingertips, including the complete multi-drum tracks for you to tweak just the way you like it.
This series provides the music creator with the ultimate depth of selections we´ve ever created.This extensive variety grants you the ability to give your creative expression free rein to create complete musical arrangements that will satisfy even your inner artist. So experience the freedom of being Xtended, and unleash your creative genius on the world.
11.4 GB of material (6 GB of 24-bit WAV files - Including Complete Live Played Multi-Track Drums)
3,967 files in WAV, REX and Apple Loops (1290 WAV Loops)
15 Massive Construction Kits: Each kit contains a demo mix, every element broken out with multiple song style sections and tons of variations.
Complete Live Played Multi Drums of each and every kit allows you to tweak to your hearts content. You get the entire recording session, every nuance and every detail right at your fingertips.
1,290 WAV Loops
1,290 Apple Loops
1,387 REX Loops
723 Multi-Track Drum Loops (WAV)
Instruments Include: * fiddles * banjo * mandolin * steel guitar * acoustic guitars * nashville tuned acoustic guitars * electric guitars * slide guitars * baritone electric guitars * drums (live played, complete multi track for every kit) * electric bass * pianos * organs * synths
Apfelwahn Music Februar 2011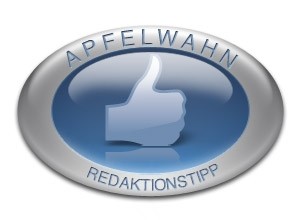 Auszug:
Das gefällt mir
Die Sounds sind aussagekräftig aufgenommen und von exzellenten Musikern eingespielt. Sehr schnell hat man hier einen Anfang gefunden und in Windeseile, wenn man es wünscht, halbwegs schlüssige Arrangements erstellt. Für die Vertonung des nächsten USA-Urlaubsvideos ist man also bestens gerüstet, um die Fahrt durchs Death Valley ins akustisch richtige Licht zu rücken. Auch für eigene Jams/Übungstracks ist diese Library sehr gut zu gebrauchen. Oder natürlich für Songskizzen, die man dann weiter ausarbeiten kann.
Natürlich sollte man nicht dem Gedanken verfallen, dass man mit diesen Loops nach Nashville geht und dort den nächsten großen Hit landet, denn eines kann Modern Country nicht liefern: die Geschichte hinter einem Countrysong. Und die gehört, nicht nur für mich, zwingend zu diesem Genre. Man kann jedoch sehr gut Akzente setzen, wenn spezielle Sounds wie Fiddle und Banjo gefragt sind. Darüber hinaus sind die Loops auch so universell einsetzbar, dass man z. B. ohne Probleme auch countryeskes Flair in Popsongs bringen kann. Für den angebotenen Preis ist diese Klangsammlung sehr empfehlenswert und sollte bei keinem fehlen, der sich für das Genre Country begeistern kann und Songs in dieser Richtung komponieren möchte!
Heiko Wallauer

Amazona.de 27.01.2011

Auszug:
Fazit
Wenn man bei dieser Library seinen musikalischen Ketchup dazu gibt, kann wirklich etwas einzigartig Kreatives entstehen. Sehr gut ist die Library auch für Übungszwecke einzusetzen. Bau dir einen Song und spiele/übe dazu. Auch zu empfehlen für den Nachwuchs, der diese Stilistik genauer unter die Lupe nehmen möchte. Ich würde diese Library hingegen für die Vertonung z.B. einer typischen Country-Szene verwenden, weil man in der Film- und Werbeproduktion sehr oft und schnell verschiedenste Stilistiken abrufen und liefern muss. Ich denke auch, dass sie in erster Linie dafür gedacht ist.
This Multi Format Library (included format(s) listed in product description) does not include any playback software. A suitable software is required to load and play the sounds included with this product.
Required Registration:
Big Fish Audio products require you to register with the manufacturer at www.bigfishaudio.com to activate your license. To use Kontakt Player Libraries you also need to register with www.native-instruments.com.
This product requires an activation!
An internet connection is required to authorize / activate the product.