26.08.2021
BEAT magazine September 2021
Beat Magazine September 2021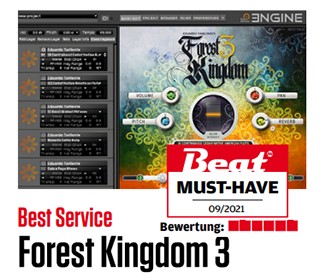 Verdict
Forest Kingdom 3 is the first choice when expressive ethnic instruments, as well as soundscapes inspired by nature, are required. The new flutes, in particular, are remarkably expressive to play. The other instruments, such as the very dynamically playable drums and percussion instruments, are also very impressive across the board. And the organic pads are also a real enhancement for Ambient, Downtempo, Chillout & the like. Those looking for quick inspiration or even composing with a deadline breathing down their necks will appreciate the 300 multitrack performance MIDI grooves.
---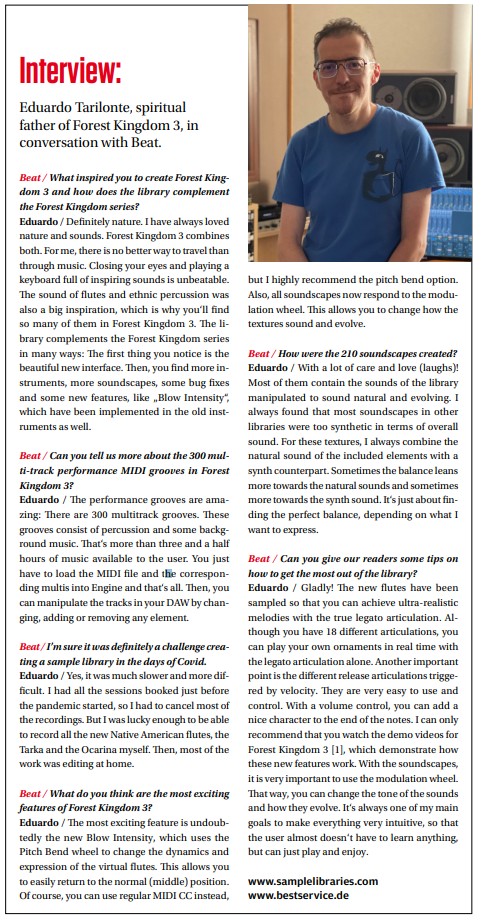 Browser not supported
Please use a browser which supports .mp3 files.