28.11.2019
Fairy Dreams by David Arkenstone nominated for Grammy
Our library developer Eduardo Tarilonte (ERA II, Forest Kingdom, Cantus and many more) has sent us this post:
Eduardo Tarilonte:
"Very happy that Fairy Dreams, the latest album from David Arkenstone, has been nominated for his 4th Grammy Awards in the New-Age category. A charming and delightful album like no other.
Proud to be in the album credits of one of my favourite composers since my beginnings and also proud and happy that my sounds are able in some way to inspire such a wonderful music and such a genius musician. But mainly proud to call him friend. Best of luck my friend!! ❤️"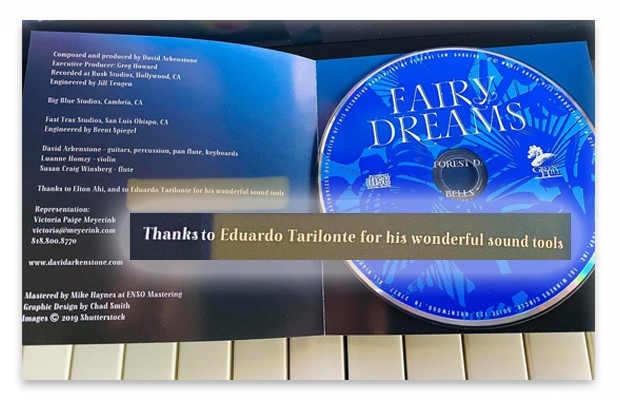 Browser not supported
Please use a browser which supports .mp3 files.