11.01.2022
PreSonus StudioOne 5.5
StudioOne 5.5 - Free update for existing Studio One 5 & PreSonus Sphere Users
Together with PreSonus we're very excited to share the latest news on StudioOne Version 5.5 which is a very significant release adding crucial functionality to Studio One's mastering environment, the Project Page, among other new features and improvements for producing, mixing and performing in Studio One.
Many of these new features have been on users' wish lists for years - features such as:
Automation and Clip Gain Envelopes in the Project Page, Target Loudness and Multiple Format export for Digital releases, and many more!
Check out the in-depth video series on the new version: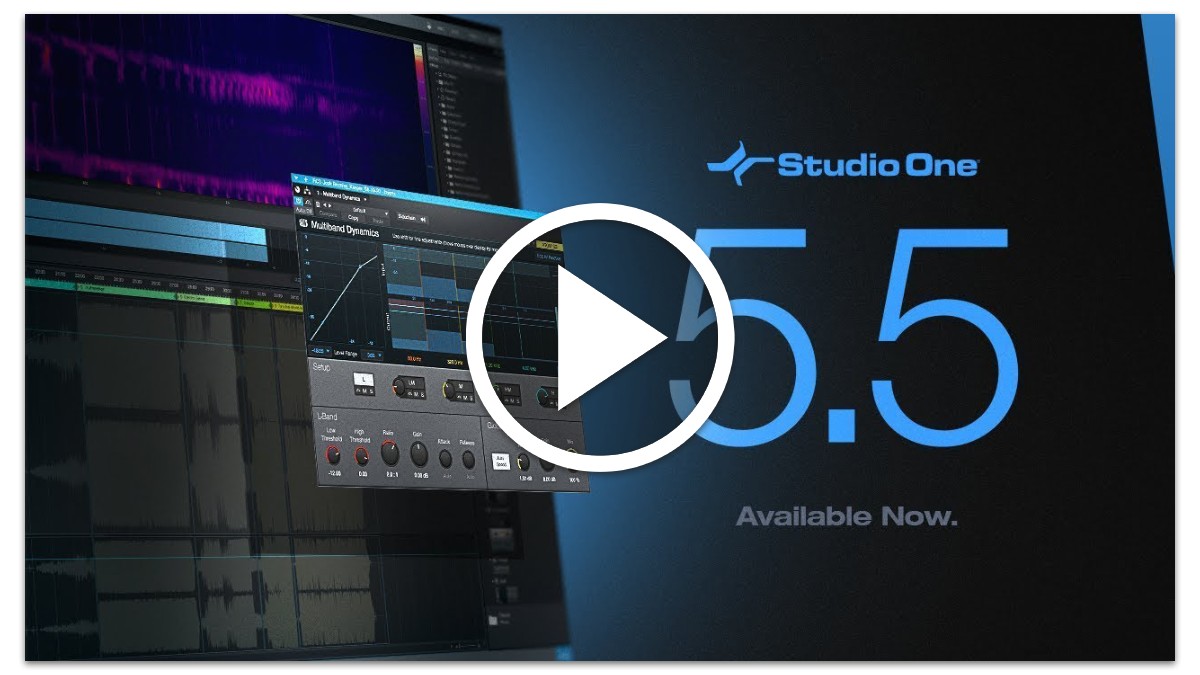 Users of older versions than StudioOne 5 are eligible for Updates and Upgrades at attractives prices. If you´re an user of an other DAW take the plunge and get the StudioOne 5 Crossgrade!
Browser not supported
Please use a browser which supports .mp3 files.