20.12.2019
The Orchestra Complete - Free Update 1.1
As of now, all owners of "The Orchestra Complete" can download an extensive update free of charge. Check out the following video to learn about the new features: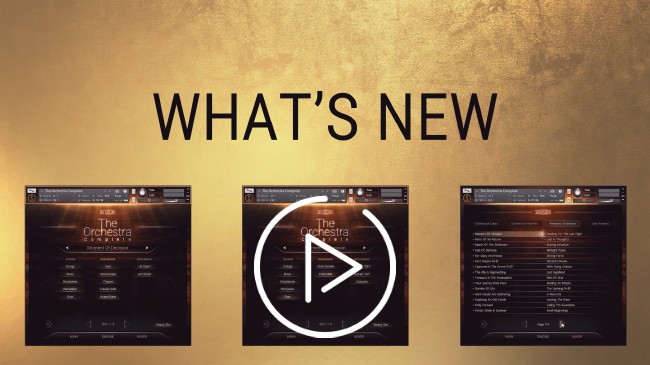 V1.1
- Added: new Grand Piano Open & Closed Lid
- Added: the Choir Staccato syllables are now integrated into the engine NKI
- Added: Random selection of syllables for the new choir staccato (also available in the single NKI)
- Added: over 50 new presets and 10 new multi patches
- Fixed: the sustain pedal now works properly. Notes that are held after releasing the sustain pedal are not stopped
- Fixed: the repeat function was broken in Arpeggiator 1
- Fixed: there was a bug when the octave and repeat function were in use (a value different than zero) while using the chord note order
- Fixed: graphical bug on Windows with the 'accent aigu' and the word 'Bartók'
- Fixed: missing version number on the settings page
The update is available as a complete download in your Best Service account or you can use our Update Installer.

Browser not supported
Please use a browser which supports .mp3 files.