04.05.2021
The Orchestra Contest - Compose To Win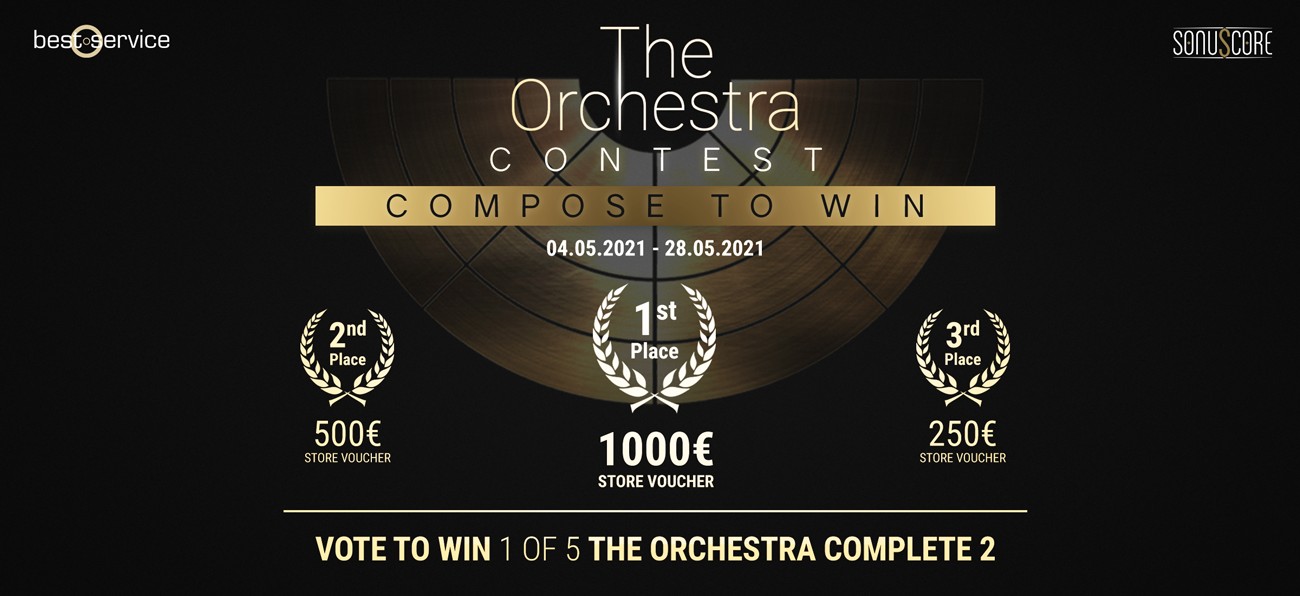 Compose a new original music for a cut-down version of our The Orchestra Complete 2 Trailer and win one of three great prizes!
With over 450 entries from all over the world, our Elysion Contest last year was a huge success and that's why we decided to launch a new contest:
This years you get the opportunity to compose a new original music for our The Orchestra Complete 2 Trailer.

Sonuscore's team of composers will review the submissions and select up to 10 finalists whose videos will be subject to the public voting.

Among all participants of the public voting, we raffle off 5x Best Service The Orchestra Complete 2 by Sonuscore.
All details about the contest can be found on our THE ORCHESTRA CONTEST SITE.
To stay in the loop follow us on: FACEBOOK - INSTAGRAM - TWITTER - YOUTUBE

Browser not supported
Please use a browser which supports .mp3 files.