08.04.2022
Toontrack EZDrummer 3 Announcement
Toontrack's EZdrummer 3 will be released on May 3rd, 2022. Purchase EZDrummer 2 now and get the free upgrade including bonus content.
One of the great improvements of EZDrummer 3 is the new GUI of the virtual drummer, which is fully scalable and resizeable. The mixer-section has also been completely redesigned. The integrated grid editor comes up with several MIDI editing functions.
EZdrummer 3 also features a completely new sound library with seven kits and additional snares, kicks and cymbals. A new collection of percussion instruments is also included. The integrated MIDI library includes additional grooves and fills. Mix-ready presets for various genres provide a "finished" drum sound, which can be processed via several microphone positions.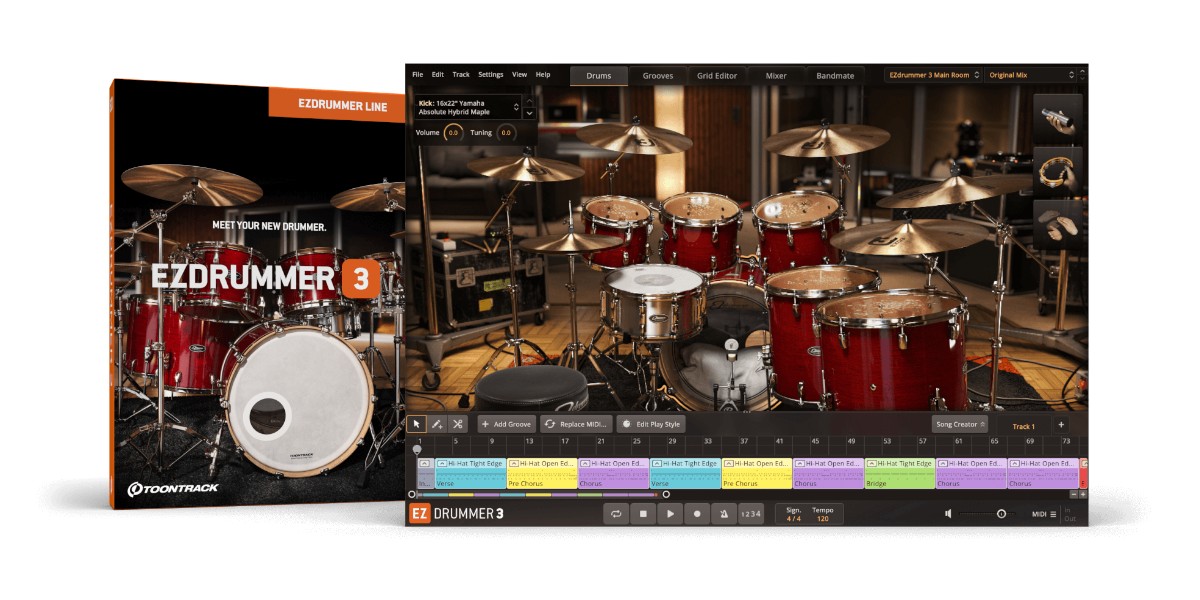 Feature Overview
New huge internal sound library (7 drum sets in 3 different recording spaces, plus a large selection of additional single instruments)

New percussion library

New very extensive internal MIDI library with thousands of grooves/fills in various genres

New freely scalable and zoomable interface

New integrated grid editor

Improved Tap2Find, Edit-Play-Sytle and Replace-Groove functions

Additional intelligent tools for intuitive editing of MIDI grooves (velocity, micro-timing, playing styles etc.)

New Bandmate functionality (accurate and musical groove suggestions based on an imported MIDI/audio file)
Browser not supported
Please use a browser which supports .mp3 files.