17.03.2022
Vienna Symphonic Library: Switching from eLicenser to iLok

Vienna Symphonic Library - Switching from eLicenser to iLok
Vienna Symphonic Library enters a new era of easy installation procedures, license management, and using their products with or without a physical USB key! With the new Vienna Assistant, iLok's options to activate your licenses in the Cloud or on the iLok Key, and lots of other improvements, they´ve streamlined the entire process from purchasing to playing so you can focus on what really matters, your music!
VSL is offering the conversion to iLok licenses in stages, like boarding a plane in groups, to prevent congestion. Users who purchase now or have purchased recently will be the first who can deposit their licenses on their iLok account, since all new purchases require iLok authorization.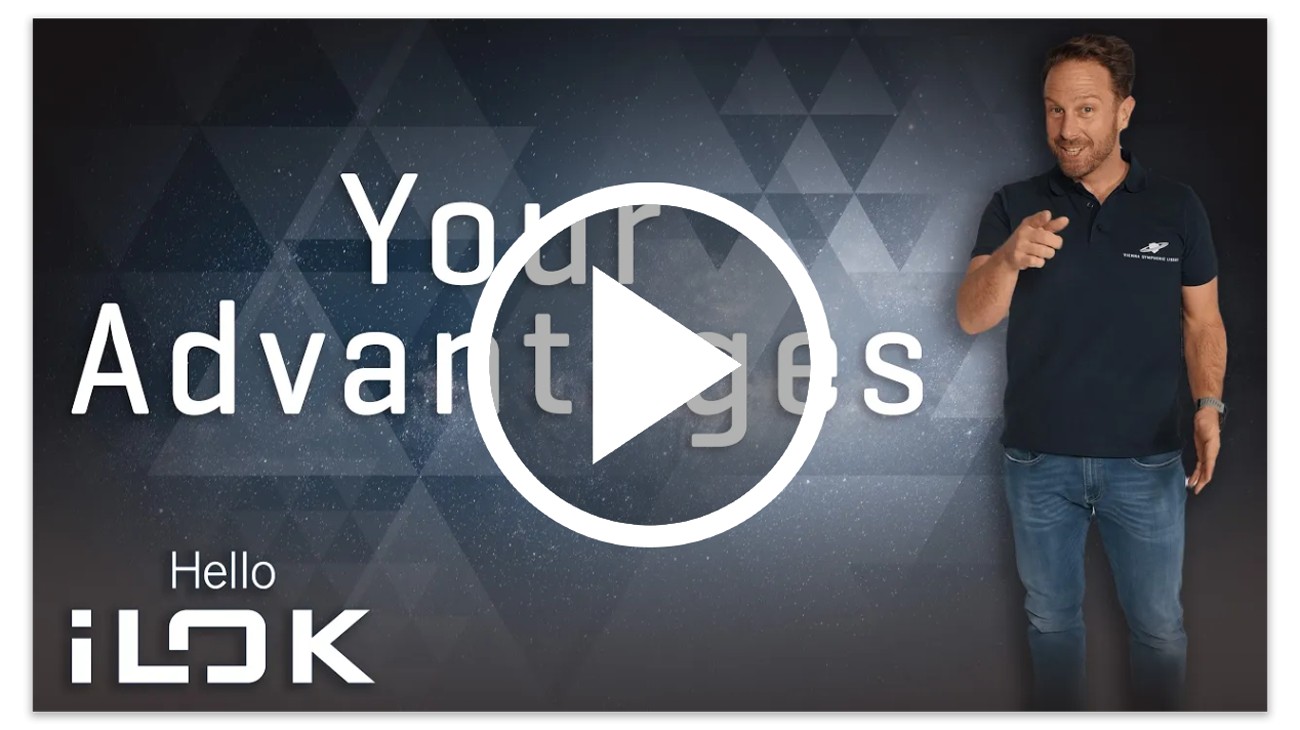 Continued Usage of eLicenser
eLicenser authorized software and library products will keep on working on existing systems. The Vienna Protection Plan will continue to be active for the rest of its term. You can use your eLicenser licenses as long as you like, and as long as the eLicenser Control Center and the latest available eLicenser compatible VSL Software and libraries are running on your operating system.
However, Steinberg's eLicenser License Server will not be available forever. Once it shuts down, license downloads to and license transfers between ViennaKeys/USB eLicensers will no longer be possible. Even after the eLicenser License Server has gone, you will be able to use our eLicenser authorized products on your computer, with your eLicenser key plugged in, for as long as it works under your computer's operating system.
Please note that you can't use both the eLicenser and the iLok version of a software application (e.g., Vienna Synchron Player) on the same computer.
The following products will be iLok compatible a bit later:
Vienna Suite (Vienna Suite Pro is already available with iLok authorization)

VI Vienna Imperial

Vienna MIR Pro Plug-in (The plug-in version of MIR is the one that you can instantiate directly in your DAW. The MIR version that's implemented in Vienna Ensemble Pro 7 is already available with iLok authorization.)
What else is new?
Vienna Instruments Pro, the advanced player, is now free and comes with every VI Series product! Vienna Instruments, the previous free sample player, has been discontinued. Existing DAW projects based on the Vienna Instruments player will open with the iLok version of the Vienna Instruments Pro player.
VI Standard Libraries of Collections and Single Instruments have been discontinued. Only VI Full Libraries are available, at lower prices! Users of registered VI Standard Libraries will always be able to upgrade to the VI Full Libraries. Single Instruments can now be found in the corresponding collections in your Vienna Assistant, to provide a better overview.
Browser not supported
Please use a browser which supports .mp3 files.